Duo93 Adventure - Dieter & Renata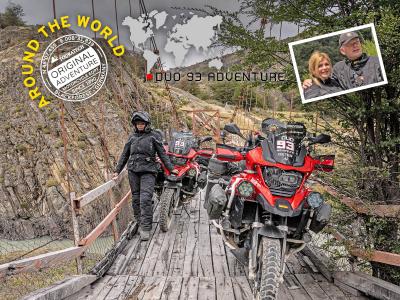 After the first part of our world tour, the Wild North Atlantic Track, taking in Iceland, Ireland and Scotland, a southern continent with some sun and lots of contrasts was to be our next destination. This is Touratech around the world: Globetrotters equipped by Touratech are on the road around the world, testing equipment made in Niedereschach under the toughest conditions.
Renata and Dieter are Duo93. After two years of intense motorcycle adventures parallel to their jobs, they have left their previous lives behind and are on a world tour – open end.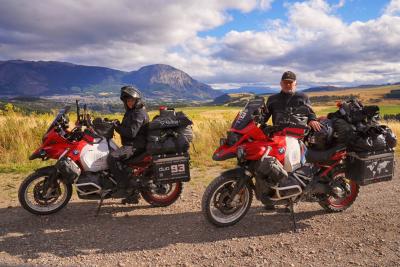 Dieter and Renata, better known as Duo93, are on a world tour with their BMW R 1250 GS Adventure bikes. Today we introduce you to the two of them in our portrait.