New base on the island: UK South
RuggedRoads is a new UK Touratech partner. Based in the south of England, this company has been active in the motorcycle sector since 2008 and is known nationwide for its good service. Customers will find a wide range of Touratech products in the showroom. In addition to the new shop in Lymington, Hampshire, Touratech has bases in the UK in Team Valley near Newcastle upon Tyne, in Sudbury, Suffolk, and in Ystradgynlais, Wales.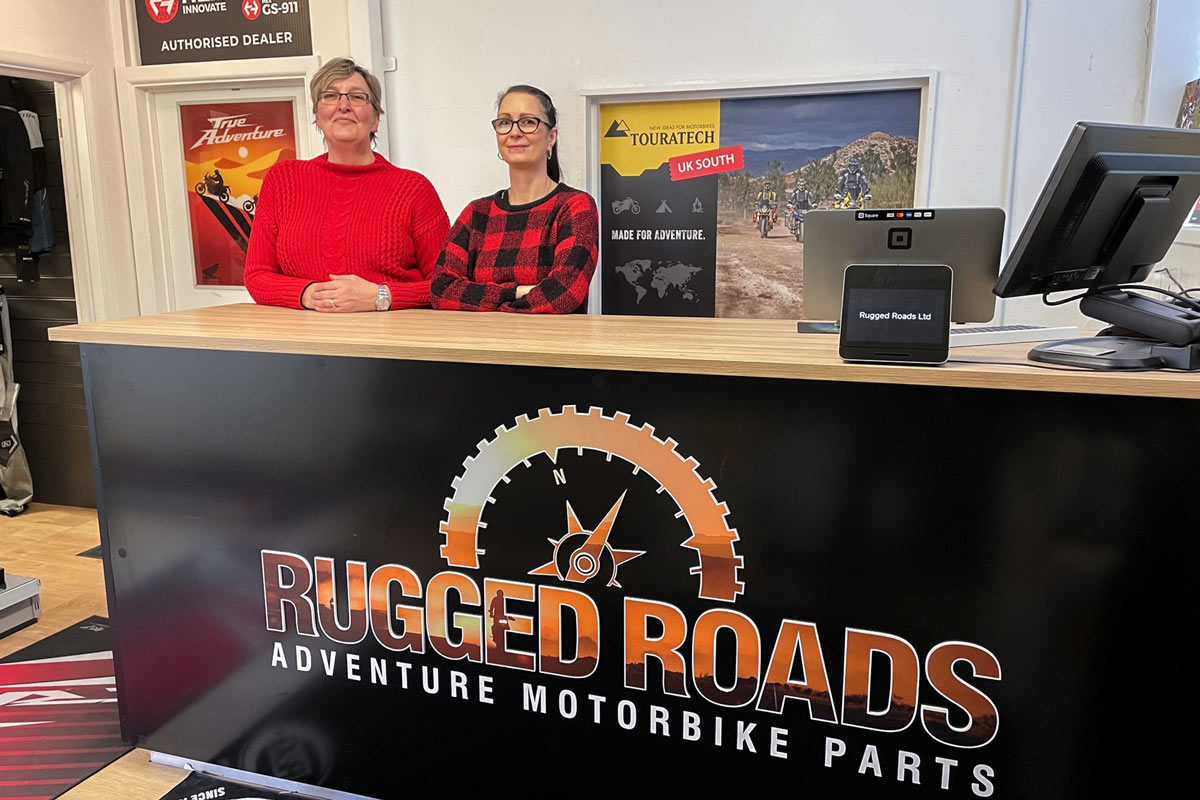 France East : Quentin Raynaud
Touratech has also expanded its distribution network in France and has been joined by motorcycle enthusiast Quentin Raynaud, as a partner. Deeply rooted in the scene, Quentin has turned his passion for motorcycles into a profession and has an open ear for the concerns of his customers at all times. The new base is located in Musièges, not far from the Swiss border. Along with Orange, this is Touratech's second location in France.
Hungary lets rip: Lake Balaton region
In Hungary, Touratech is represented on the shores of Lake Balaton under the umbrella of Full-Gas in Balatonboglár. Full-Gas, a BMW motorcycle dealer since 2007, has built a huge new motorcycle centre with a "Make Life a Ride" BMW Motorrad showroom covering 400 square metres. In this exclusive ambience, Touratech products are also presented. There is an adjoining, state-of-the-art, 370 square metre workshop with 14 lifting platforms, a restaurant, an event hall, and even a few guest rooms.
Full-Gas was founded back in 1996, when owner Tamás Erdős was still a student. The first motorcycle brand to be distributed was Suzuki. Today, the company is by far the largest motorcycle dealer in Hungary. In addition to BMW and Suzuki, its portfolio includes Ducati, KTM, SWM and Royal Enfield.
Tamás Erdős is himself a passionate rider. He has been an official BMW Motorrad tour guide since 2019.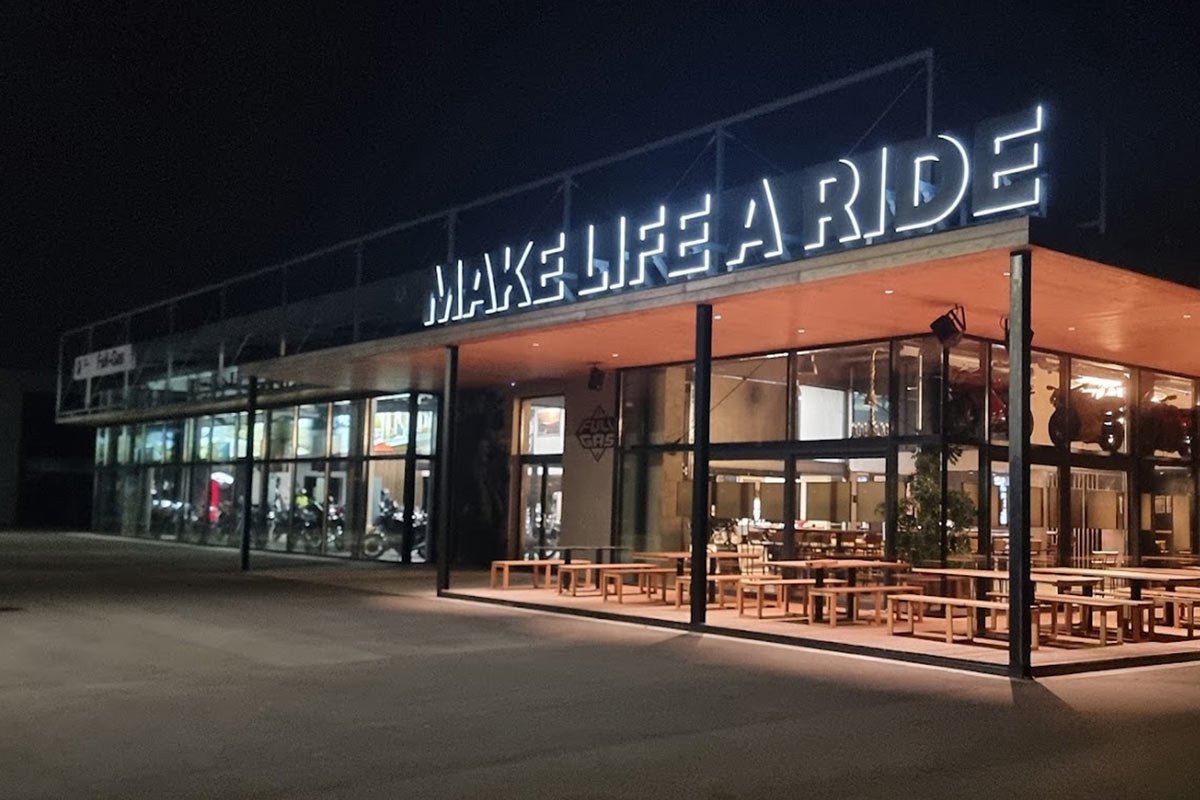 USA: In the land of unlimited possibilities
With the typical American entrepreneurial spirit and a lot of heart and soul, Touratech USA is vigorously driving business development.
Touratech-USA opens a new East Coast sales office in Brookfield, CT. The new 325 square metre shop is located centrally within driving distance of around 44 million people. The shop offers customers the opportunity to experience the Touratech brand, talk to adventure experts, try on riding gear and shop on site. This location will also enable fast delivery of online orders to customers on the East Coast.
Having opened just over a year ago, the shop in Miami, FL, is already expanding. The showroom, which is now even more attractive, should be completed in the course of the summer.
The showrooms at Touratech USA's headquarters in Seattle, WA, have been completely renovated and are now presented in the current Touratech CI and they have even more products for you to discover directly.
As the largest gathering for adventure riders in the USA, the 12th Touratech Rally will take place in Plain, WA from 23 to 26 June, 2022. Over 1000 participants are expected per day. Demonstration machines from Triumph, Ducati, Yamaha, KTM, Harley-Davidson and Honda will be on site. Three top-class offroad schools will be offering rider training. Fantastic day trips on dirt roads and trails into the Cascade Mountains are some of the the highlights of the event.
From 16 to 21 August, a major touring adventure bike gathering will take place in North Naverhill, NH – the Touratech Dirt Daze Rally. There are plenty of opportunities for adventurous riding in the surrounding area. Interested parties can test ride motorcycles from Triumph, Yamaha and Harley-Davidson. Camping on site. Entertainment is provided in the evenings too, in the relaxed setting of around 500 like-minded people.
Further information: touratech-usa.com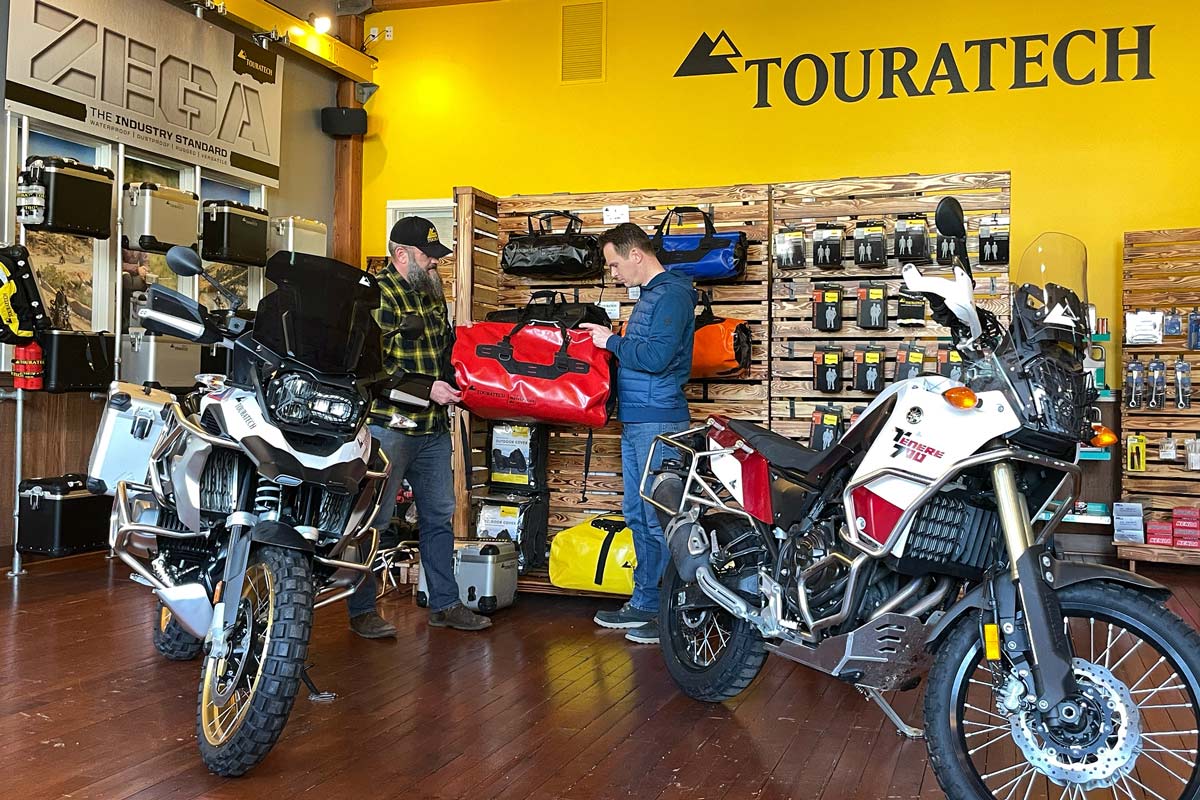 Balkan
Touratech has been successfully represented in Serbia since the middle of last year. The shop is located in Novi Sad on the Danube. A first delivery was recently sent to the brand new base in Croatia, enabling widespread supply of the local market there as well.
Poland
Touratech has repositioned itself in Poland with five partners and a total of six shops. In our neighbouring country, there are now Touratech bases in Bielsko-Biała, Gdansk, Krakow, Łódź, Piaseczno and Poznan.
Latin America
In addition to supplying its own country, Touratech Argentina, located in Tolosa near Buenos Aires, now also supplies the neighbouring markets of Uruguay and Paraguay with parts from Niedereschach. In Costa Rica, the new Touratech distributor will soon be able to celebrate its first anniversary.
Netherlands
For the past year, the Touratech shop in Buitenpost has become an important contact point for the motorcycle travel scene in the north of the Netherlands. Together with the shop in Mill near Nijmegen – well established in the community – this has already provided a solid basis for supplying our neighbouring country. Now a similarly attractive base is to be built in the south.
Finland
The Touratech distributor in Finland is going all-out to expand its distribution network. Motorbike travellers in this Nordic country now have four Touratech bases at their disposal. There are two shops in Vantaa, in the north of the capital Helsinki. Other branches are located in Pirkkala, a suburb of the metropolis Tampere, and in Raisio, a few kilometres northwest of Turku.