The second part of their South American adventure took Renata and Dieter, alias Duo93, through the countries of Chile, Argentina, Uruguay, Brazil, Paraguay, Bolivia and Peru. Crossing the Andes pushed the two travellers to their limits.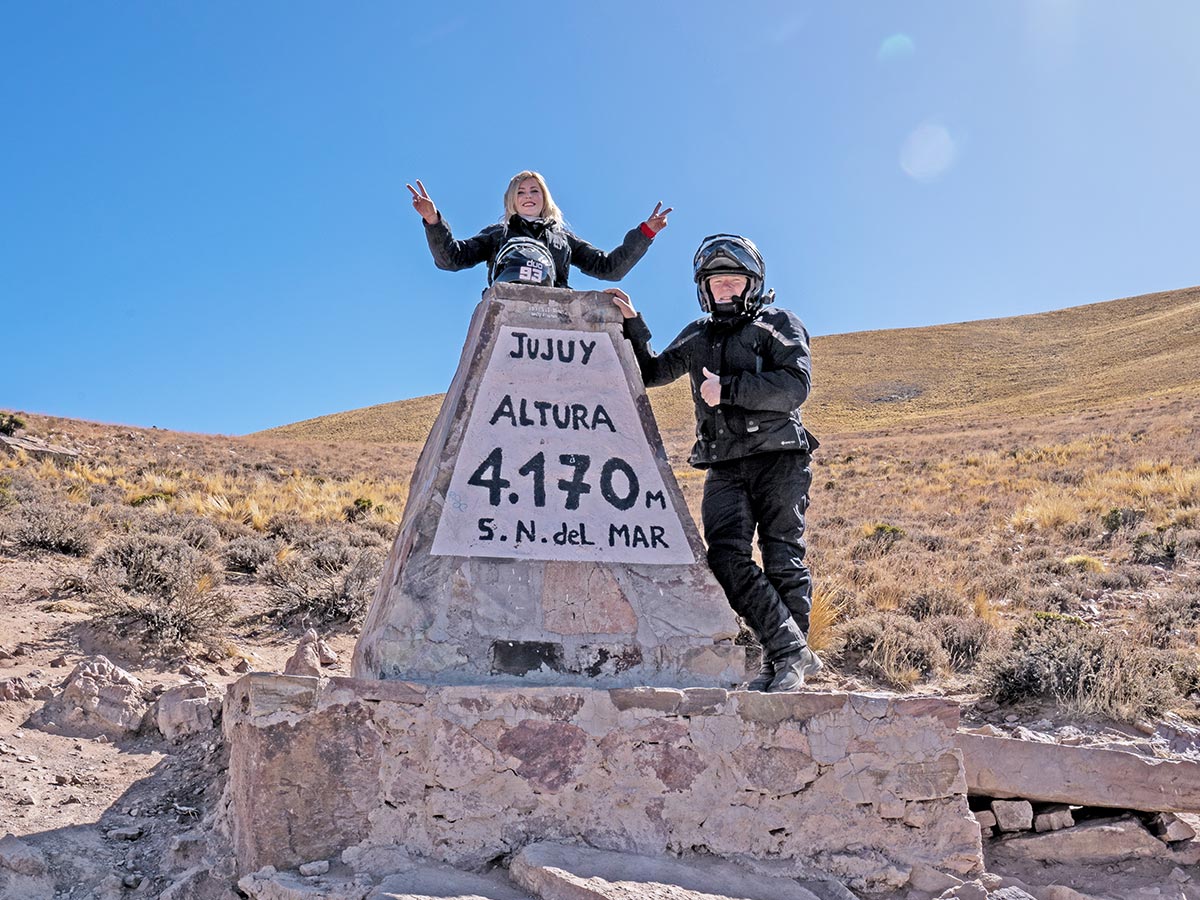 After an overnight stay in the idyllic village of Purmamarca at an altitude of about 2300 metres, we set off, without sufficient acclimatisation, towards the Yama Pass to cross the Andes – destination San Pedro de Atacama. Because of the fantastic landscape with its numerous salt lakes, we lost a lot of time with countless photo stops and had to spend the night in the only hotel in Susques, at around 3900 metres above sea level. An adventurous night with the classic symptoms of altitude sickness lay ahead of us. Headaches, stomach aches, nausea and vomiting gave us a hard time. Even chewing coca leaves failed to bring much relief.
The next morning, in minus five degrees Celsius, we set off towards San Pedro. The border crossing at an altitude of 4200 metres didn't present any complications, and with the weather still at its best, we enjoyed the ride through the mountain world.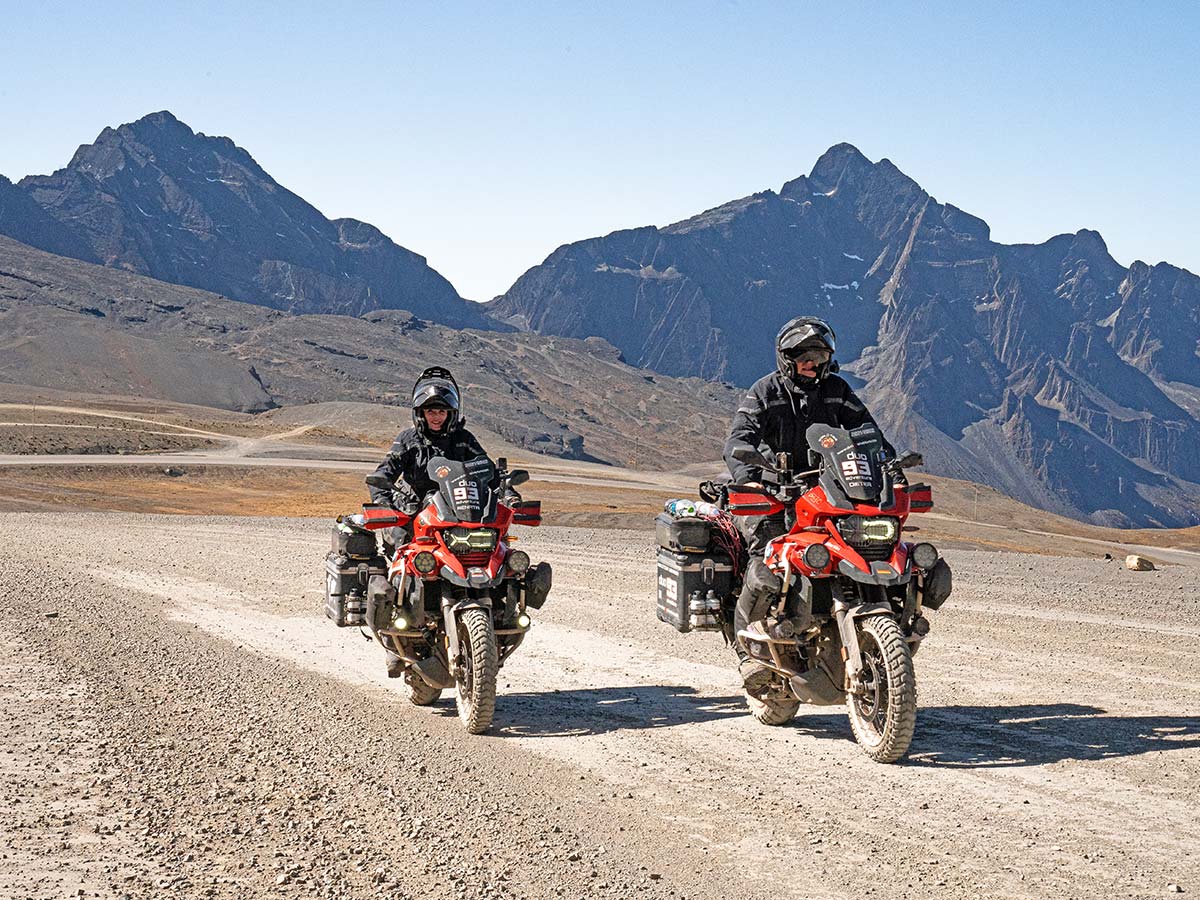 About 150 kilometres before our destination, we were still at an altitude of 4800 metres when a strong wind got up. Snow blew across the road and froze into huge patches of ice. The drifts became longer and deeper – making the journey more and more risky.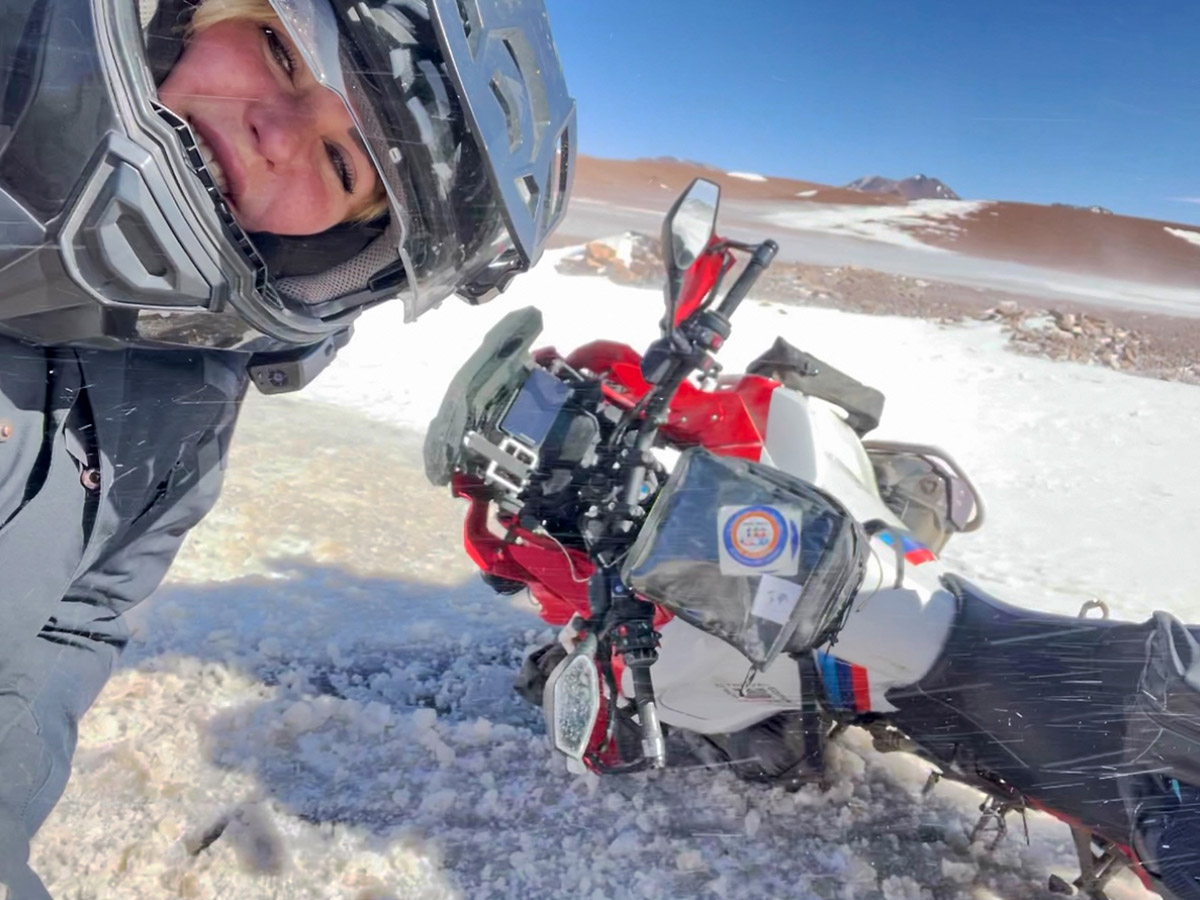 We were faced with the difficult decision of either ploughing through countless snowdrifts with our heavy bikes or spending the night up there in icy winds and night-time lows of minus 10 to minus 20 degrees. We decided to take the risk and started off on the remaining stretch of around 100 kilometres.
Shortly before nightfall, we began the descent to San Pedro. We'd made it! Although still full of adrenaline, hypothermic and with "frozen" fingers that we could hardly move, we enjoyed the increasingly warm rays of the sun – and finally temperatures above zero degrees once more.
Outlook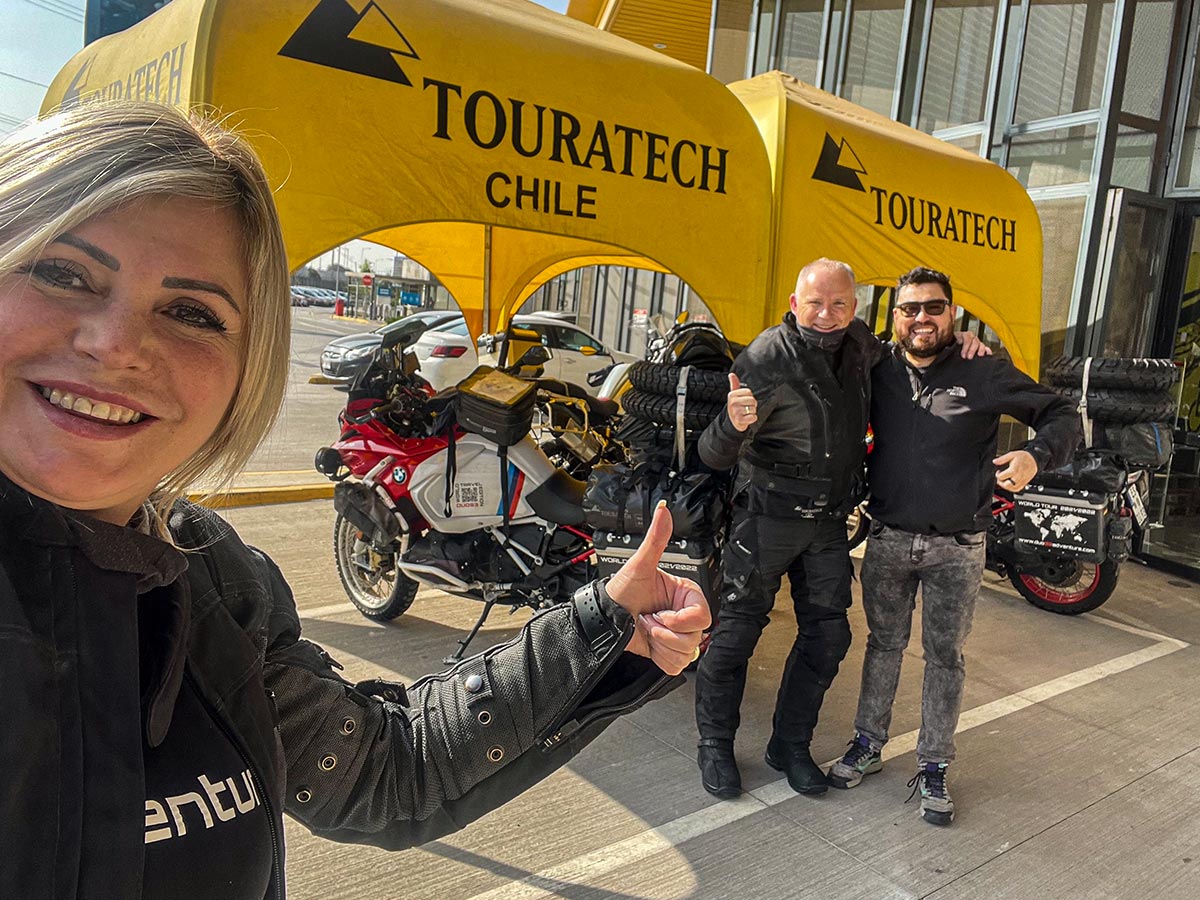 In the third part of our South America trip – having explored Bolivia in the meantime – we will be travelling extensively through Peru, Ecuador and Colombia. Weather permitting, the Amazon region is still on our list and possibly the crossing of the Darian Gap.