Touratech Sales Meeting - Family reunion
For the first time after the Covid pandemic, all national and international Touratech sales partners met for a sales meeting from 4 to 6 November 2022 at the company headquarters in Niedereschach. Teams from almost 50 distributors travelled to the event and spent an intensive weekend in the Black Forest.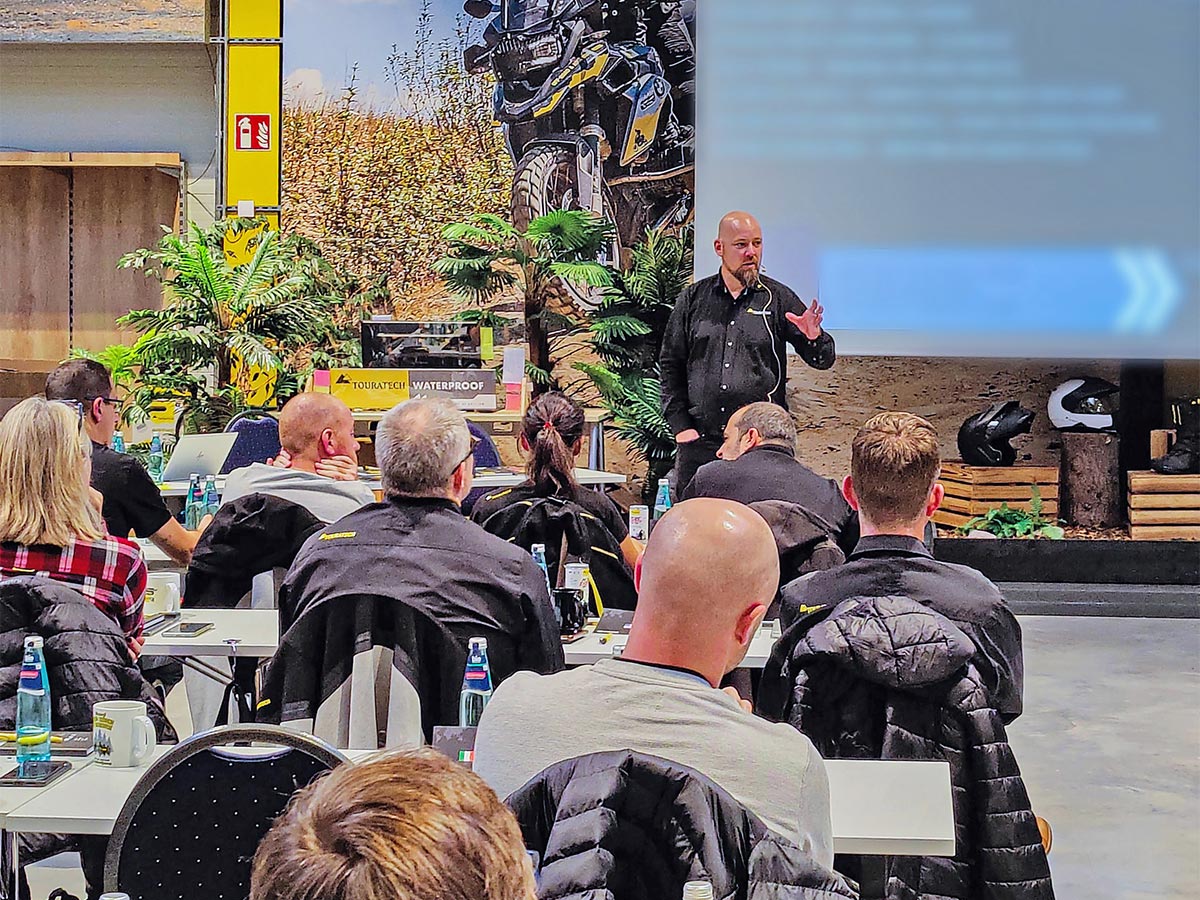 The strategy for the coming year was set, new products were presented, input from partners was sought and many interesting topics were discussed. The most important thing, however, was the direct exchange. Being a Touratech partner does not just mean selling products, it means being the contact point for all motorcycle travellers in your country. Irrespective of whether they are in Thailand, Peru or Spain, if travellers need help, they are given assistance with any problems that may arise during a trip. Touratech support points worldwide at
www.touratech.com/touratech-worldwide


Organised by Touratech Portugal - O nosso Dakar 2023
The offroad adventure "O nosso Dakar", which translates as "Our Dakar", will be held for the 10th time this year. Traditionally, during the weekend break of the big rally in the desert, enthusiastic adventure riders meet in the south of Portugal to hit the track together. In three days, from 6 to 8 January, the route crosses some of Portugal's most beautiful landscapes.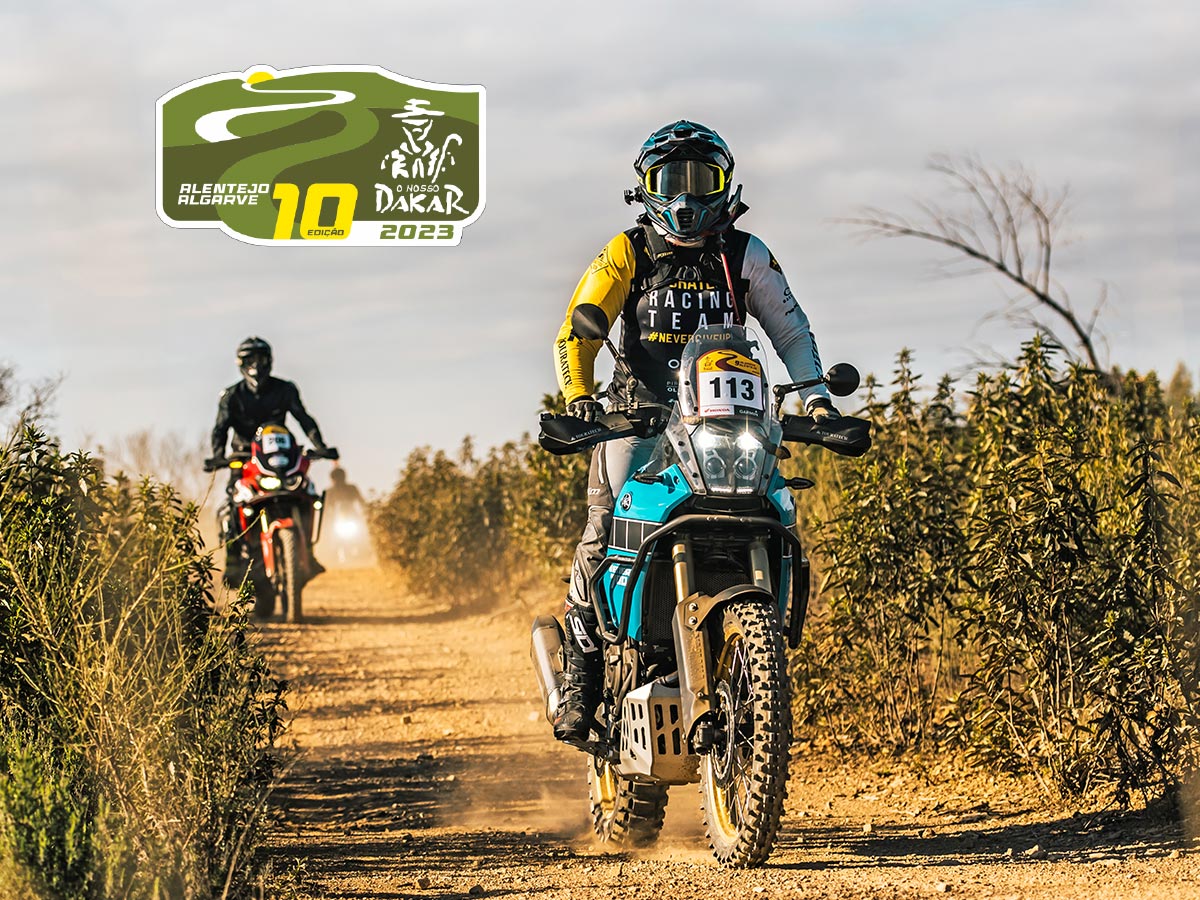 This anniversary edition features an extra day of events on the Friday, starting with check-in and lunch in the Alentejo before the first 100-kilometre stage heads south to the Algarve.
The second day consists of two 250-kilometre stages, one of which will be identical to one of the 2006 Dakar Rally stages.
On the third and final day, the riders return to the Alentejo over a 150-kilometre stage.
The technical level of the stages is specially adapted to the capabilities of adventure bikes. For very sporty riders, there is also a particularly difficult variant that is ridden using roadbook navigation just like the standard route.
The entry fee of 306 euro (plus 34 euro compulsory insurance) includes a comprehensive service package, including two nights' accommodation, food, technical support and medical assistance.
In brief - Distributors worldwide
Touratech USA has operated the shop in Brookfield CT since May 2022. The new location is not only a contact point for customers from the New York metropolitan area, New Jersey and Connecticut; the huge warehouse also serves as a logistics centre for shipping to customers in the eastern part of the USA. This means that delivery times for online orders were able to be drastically reduced.

Touratech Spain has transformed its Madrid location into an attractive Adventure Centre. In addition to the shop, motorcycle travellers will find a Travellers Room equipped with Wi-Fi and a flip chart for working out their travel plans, a cafeteria, rental motorcycles and a workshop.

Cleverly located in the dreamlike mountain world of the Pyrenees and fantastically affordable thanks to low taxes, the new Touratech location in Andorra will be an interesting destination for adventure riders who, from the 2023 season onwards, would like to stop for a shopping tour on their way.

In December 2022, our new Touratech partner in Morocco will open its doors. This not only creates an important service point for desert travellers, but also for riders who want to do a shorter tour in Morocco. Fully equipped motorcycles are available for rent.

RuggedRoads in Lymington, Hampshire can look back on an extremely successful first season. The official Touratech shop in UK South not only won a lot of new customers for the brand right away, but also presented itself brilliantly at the ABR Festival.

In Avermes, only 20 km south-west of Magny-Cours, another support base and distributor for the French travel scene has been established, and last but not least, adventure riders will find a competent contact point under the umbrella of Allroadmoto in Lebbeke, Belgium.
Information on Touratech locations worldwide at www.touratech.com/touratech-worldwide