Globetrotters equipped by Touratech are on the road around the world, testing the equipment made in Niedereschach under the toughest conditions. We introduce some of them and let these travellers take us to some of the coolest motorbike destinations worldwide.
Sandra & Fiona spent the winter with their adventure bikes in Spain and got to know completely new sides of this multifaceted country on both their onroad and offroad tours.
After Fiona passed her motorcycle test last summer, we planned to spend the winter in Morocco. We wanted to escape the cold and immerse ourselves in a new culture, but above all we wanted to discover the bright colours and rugged landscape of Morocco on two wheels. What could go wrong?
But less than 24 hours before we were due to board the ferry from France to Morocco, we received a message: all ferry connections to Morocco have been suspended until further notice! As it was too cold in most places to ride a motorcycle in the middle of winter, we decided to go to Spain.
We crossed the border into Spain with our Tiger 900 Rally Pro and followed the picturesque coast along the Route d'Espagne. This road is known for its tight curves, panoramic views and also for frequent, extreme winds. In our case, this meant wind speeds of 70 km/h.
Our first destination was the mountain range north of Barcelona. The Park Natural de Montseny was the perfect playground for our first offroad adventure in Spain. Wide dirt roads lead up and down the mountains, not too challenging but great fun to ride.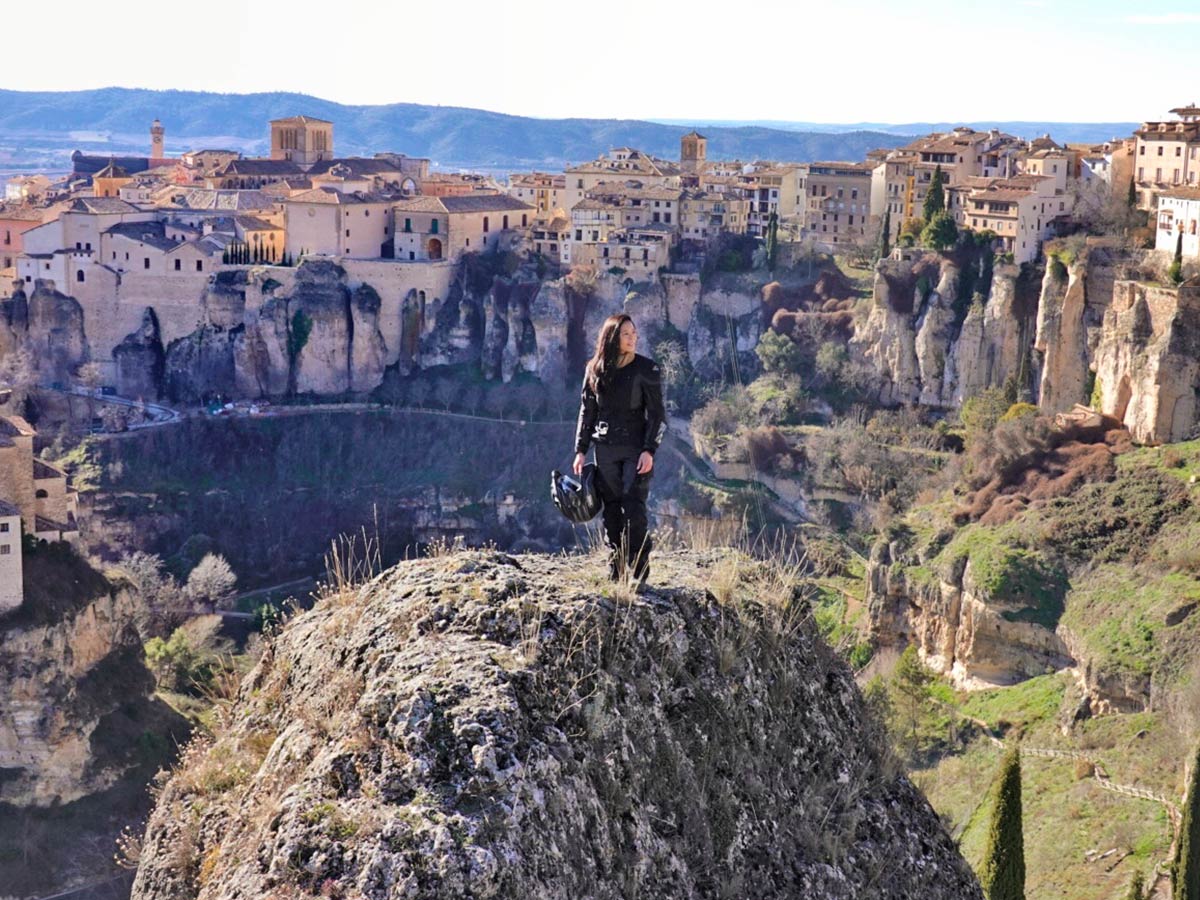 Next we drove inland to the Montsec mountain range, where we discovered incredible scenery with steep cliffs surrounded by lush green mountains and turquoise waters.
The Monegros Desert is a huge stone and sand desert in north-eastern Spain, located in the Sierra de Jubierre. We were surprised to find ourselves in a completely dry, deserted landscape. As we were travelling in winter, the temperatures proved to be very pleasant.
Before we could continue south, a visit to Madrid was on the cards. Fiona had damaged the hand protector on one of our first offroad rides. While Yago from Touratech Spain solved the problem, we used the time to explore Madrid and the surrounding area.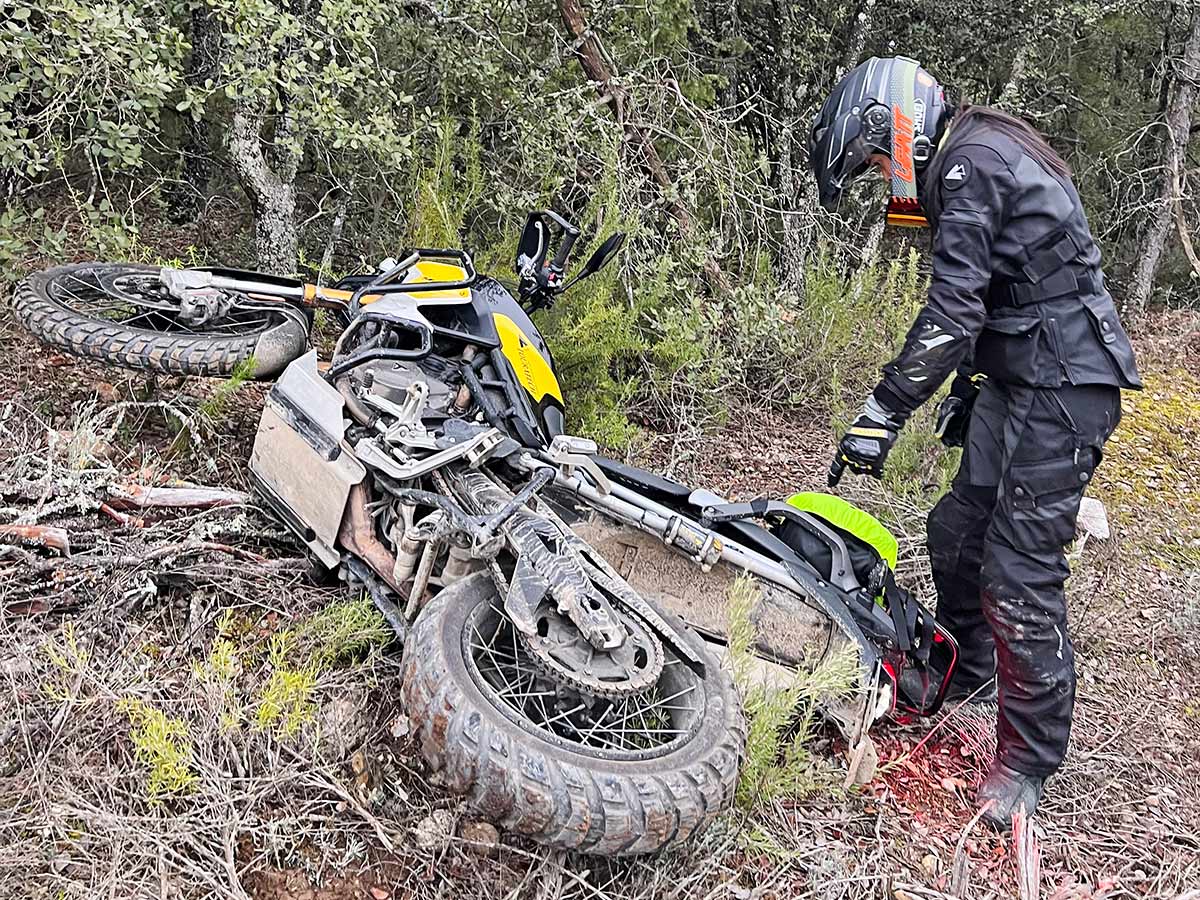 Our first destination in the south of Spain was the Parque Natural del Cabo de Gata-Nijar. After a scenic ride past rugged cliffs, hidden coves and beautiful, sandy beaches, dunes, salt pans, and dry riverbeds, we stopped for lunch in an old fishing village. It felt good to finally be by the sea again. We enjoyed the moment while eating delicious seafood and looking out over the tranquil bay.
After a trip through the Desierto de Tabernas, also known as Europe's Wild West, we set course for Alto de Velefique, an asphalt road with 20 hairpin bends dominated by the imposing peaks of the Sierra Fraibrales. A paradise for bikers and fortunately so underrated that it doesn't attract the crowds.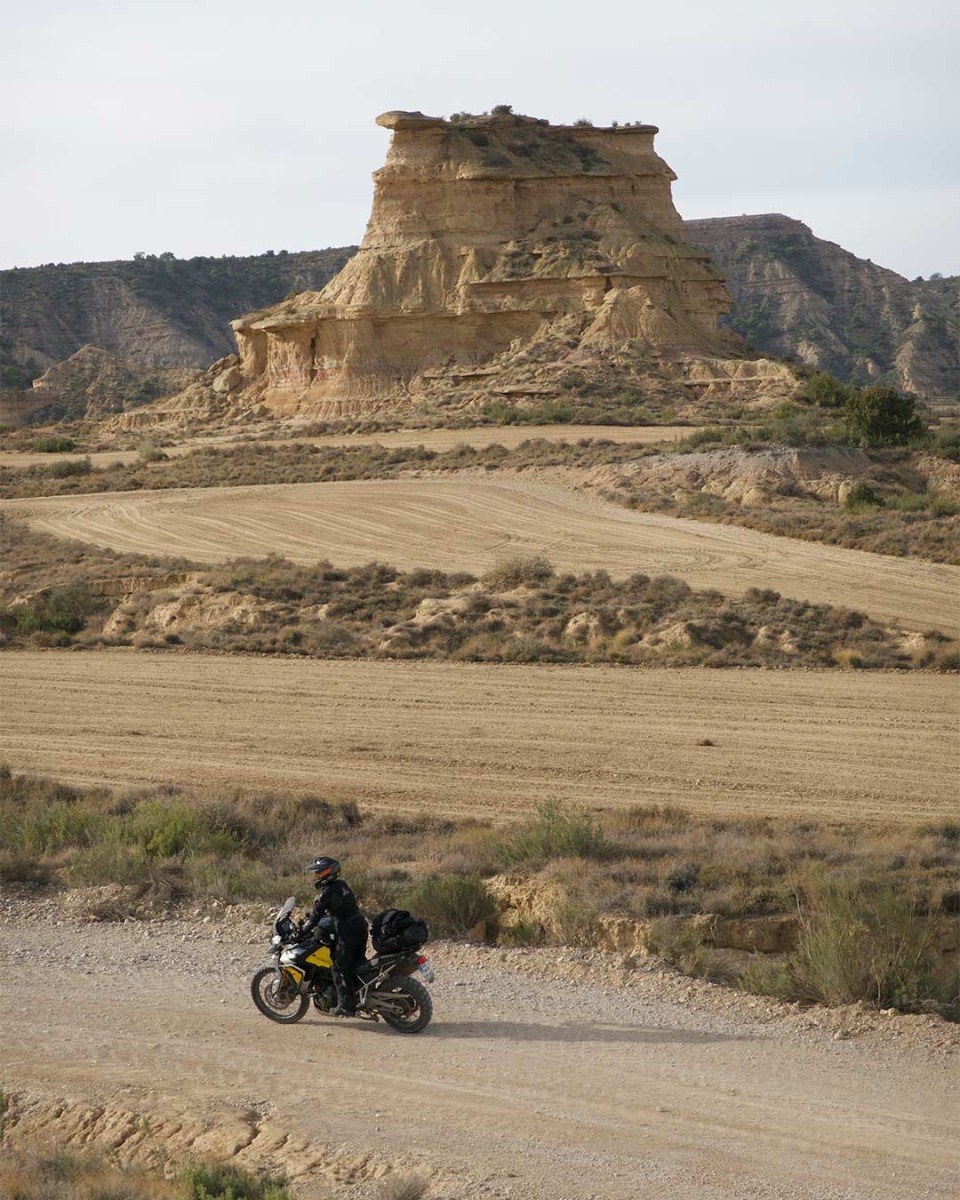 Granada is a must-see city if you plan to travel through Andalusia. Fiona and I enjoyed exploring the vibrant neighbourhoods and marvelling at the fantastic architecture as we wandered the labyrinthine cobblestone streets.
Spectacular offroad adventures in varied landscapes, winding mountain roads with views of craggy mountain ranges, and a wealth of culture to boot – Spain turned out to be the perfect winter destination for us.
Equipment
Touratech Suspension height lowering, low seat, heated (Fiona's Tiger 900 Rally Pro), Touratech Suspension suspension system (Sandra's Tiger 900 Rally Pro), handlebar risers, headlight guard, chain guard, Expedition engine guard, crash bar, long-distance foot pegs.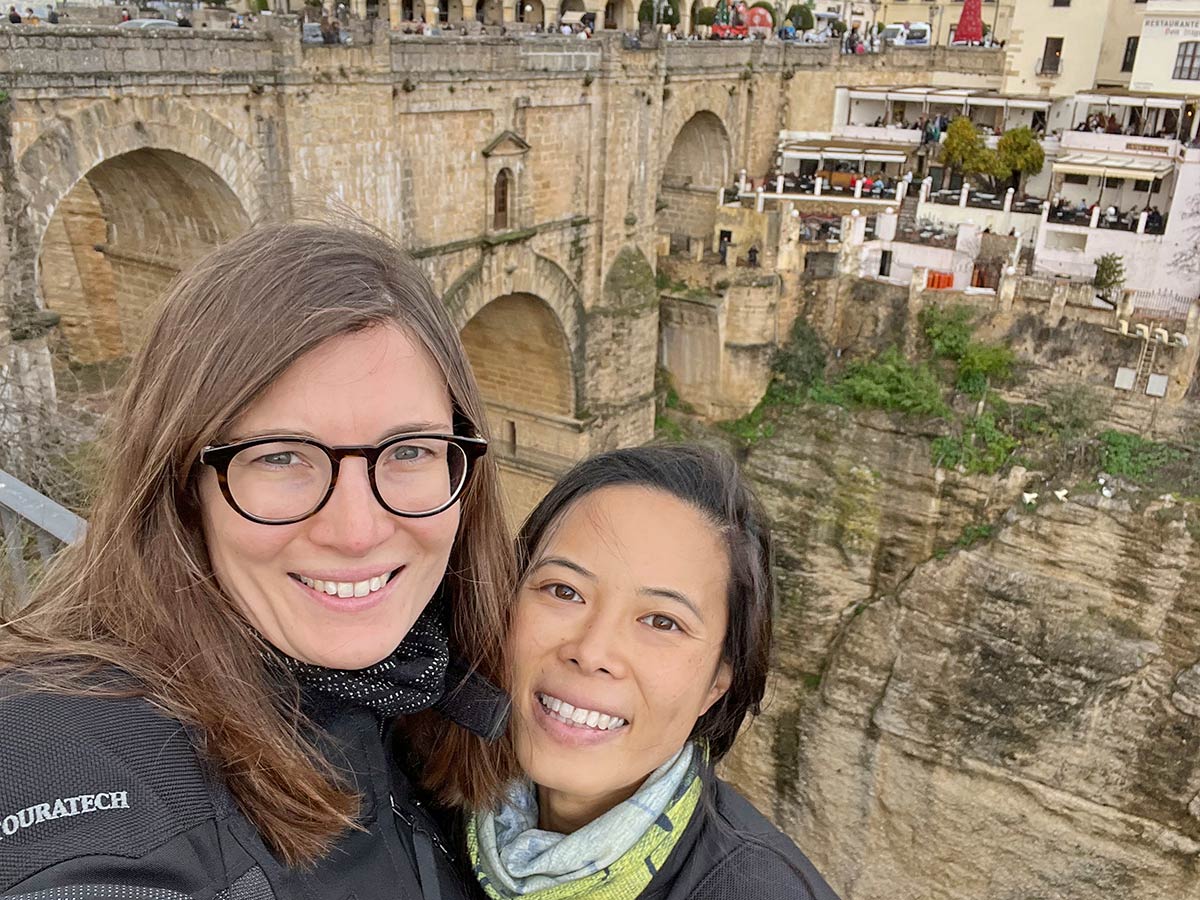 ADV Travel Bug
Sandra (35) and Fiona (32) quit their jobs in 2018 to travel the world. The two of them rode their BMW F 800 GS from Canada to Colombia. Since the pandemic, they've ridden all over Europe with their Tiger 900 Rally Pro and since November last year they've been on the road with two Tigers. They're preparing to go to Africa this March.
Contact
YouTube: ADV Travelbug
Instagram / Tik Tok: @adv_travelbug
Facebook: ADV Travelbug