What could possibly be more exciting than to travel the world two up with your partner? Travelling on two Adventure Bikes of course! Last summer Fiona passed her motorcycle licence and we immediately planned our winter escape to Morocco. We wanted to get away from the cold, immerse ourselves in a new culture but most importantly discover Morocco's vibrant colours and rugged landscape on two wheels. What could possibly go wrong?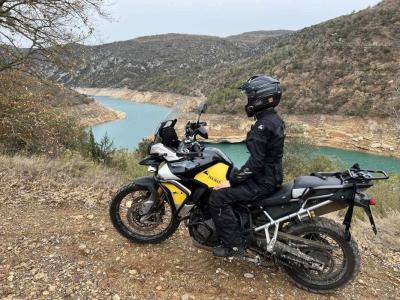 With Fiona's height of 163 cm, the standard Triumph Tiger 900 Rally Pro is too high, but our lower seat and a lowering through our suspension solution, the bike could be adjusted to Fiona's height.
We quit our jobs in 2018 to travel the world and bought our first Adventure Bike - BMW F 800 GS - in the USA.