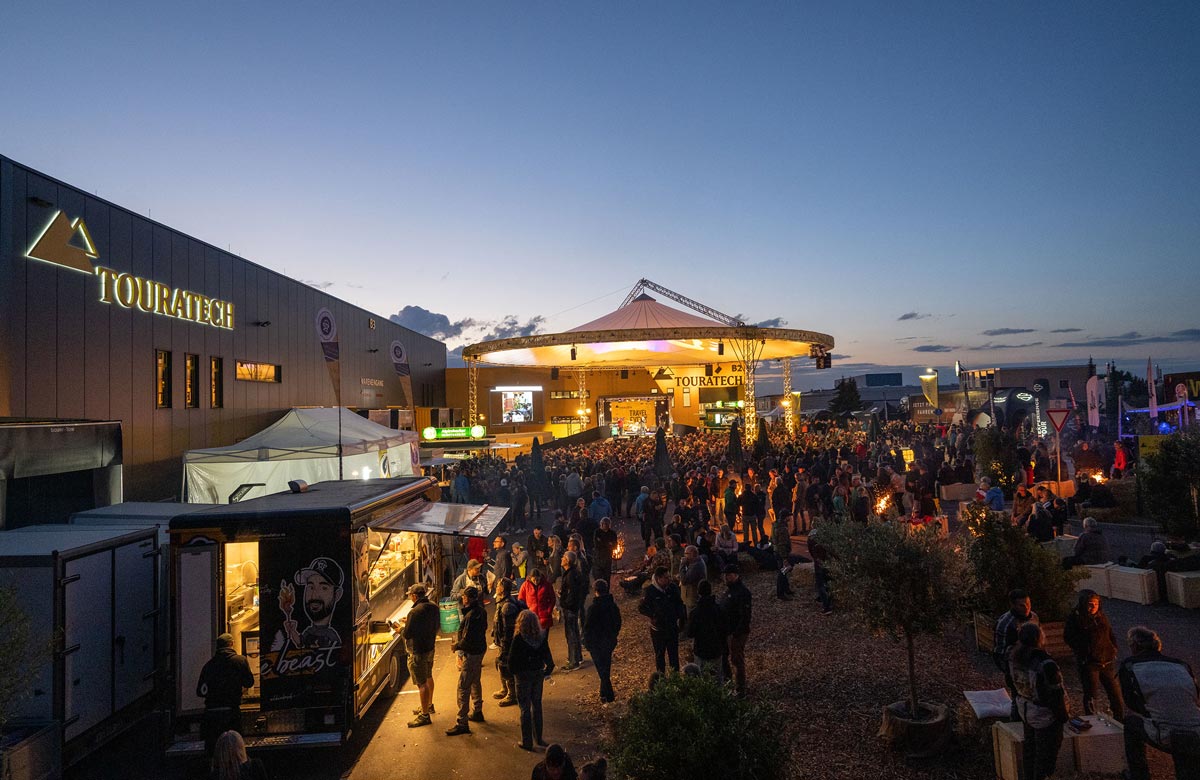 The Touratech Travel Event will take place for the 18th time from 9 to 11 June 2023. Many thousands of motorcycle travellers from countries around the globe are expected to attend this mega spectacle, taking place around the headquarters of the motorcycle accessories manufacturer in Niedereschach, Germany.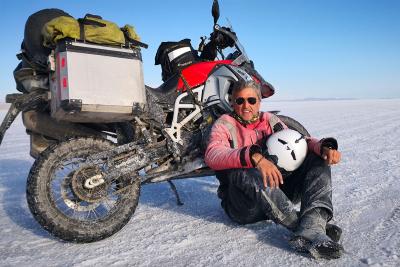 It should have all been different! Started at the Touratech Travel Event 2018 with my BMW 800 GS, I sat two years and a round-the-world trip later in Buenos Aires and planned to be back in Germany in time for the Travel Event 2020. It would have been a perfect round and a great reunion. Then Covid arrived. I had time to sort photos and stories and prepare a great talk.
The Touratech Travel Event 2022 will take place at the end of May. For three days, motorcycle travellers from all over the world will be celebrating at a top-class get-together. Joint excursions, test rides, workshops, multivision and film presentations, live music and last but not least the inspiring feeling of being among thousands of like-minded people, will make for an unforgettable
weekend.