Renata and Dieter are Duo93. After two years of intense motorcycle adventures parallel to their jobs, they have left their previous lives behind and are on a world tour – open end.
The year 2021 was to be a very special year for us. After the last two years of intense motorcycle adventures, travelling to 35 countries and at the same time continuing our jobs, the desire to give our lives a new direction grew increasingly stronger. We wanted to explore the world with a "free" mind and a minimum of outside influence.
It was to be a journey with no fixed end, and our route through all continents was to be chosen intuitively and spontaneously. To live this dream, we left our comfort zone, quit our jobs, gave up our house and got rid of a lot of unnecessary ballast. The entire planning process took us about a year.
We've been on the road August 2021 and are thrilled to have chosen Touratech products. In terms of ergonomics, wind protection, suspension, and seat, for example, we've noticed significant optimisation compared to our previous equipment. The height-adjustable Desierto fairing provides both Renata and Dieter with optimum wind protection and low noise and yet good ventilation to their upper arms and shoulders - and all that in perfect combination with the Aventuro Traveller helmet. Here in Iceland with a high portion of offroad terrain and full luggage load, the Touratech suspension proves its worth every day anew.
To begin with, the idea was for our world tour to lead towards the east. However, Corona ruined all our plans and forced us to improvise, which was not entirely without its advantages. As long as temperatures in Europe are still warm, it is also wonderful to travel here. So we chose Iceland as our first destination. After that, more northern countries as yet unexplored will follow. And then we feel drawn to the south.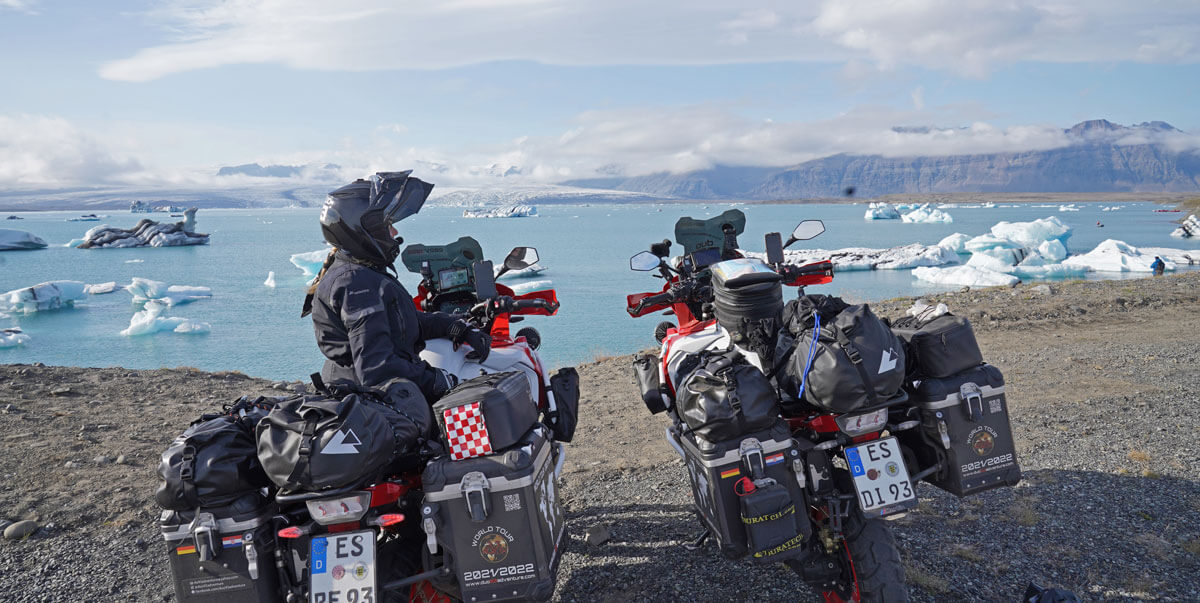 Links about Duo93:
www.duo93adventure.com

www.instagram.com/duo93adventure