Globetrotters equipped by Touratech are on the road around the world, testing the equipment made in Niedereschach under the toughest conditions. We introduce some of them and let these travellers take us to some of the coolest motorbike destinations worldwide.
Anna Grechishkina has been travelling around the world on her KTM for eight years. She arrived in Namibia at the end of February to start the second part of her Africa trip. But the dramatic events in Ukraine, her home country, threw her plans overboard.
A good eight years ago, in July 2013, I decided to leave my normal life behind me and take a trip around the world on my motorcycle. The original idea was to spend two years travelling all the continents, and then return to my home country, Ukraine. But in the course of the days and months spent on the road, I realised that this was more than just a journey for me, it was my way of life. Two years became three, then four, five... After circumnavigating the world, I realised I was still hungry for more impressions, discoveries, more encounters with people, more magic on the road. I felt it was not yet time to stop and settle down. So I decided to carry on and circumnavigate the world once more, this time in the anti-clockwise direction.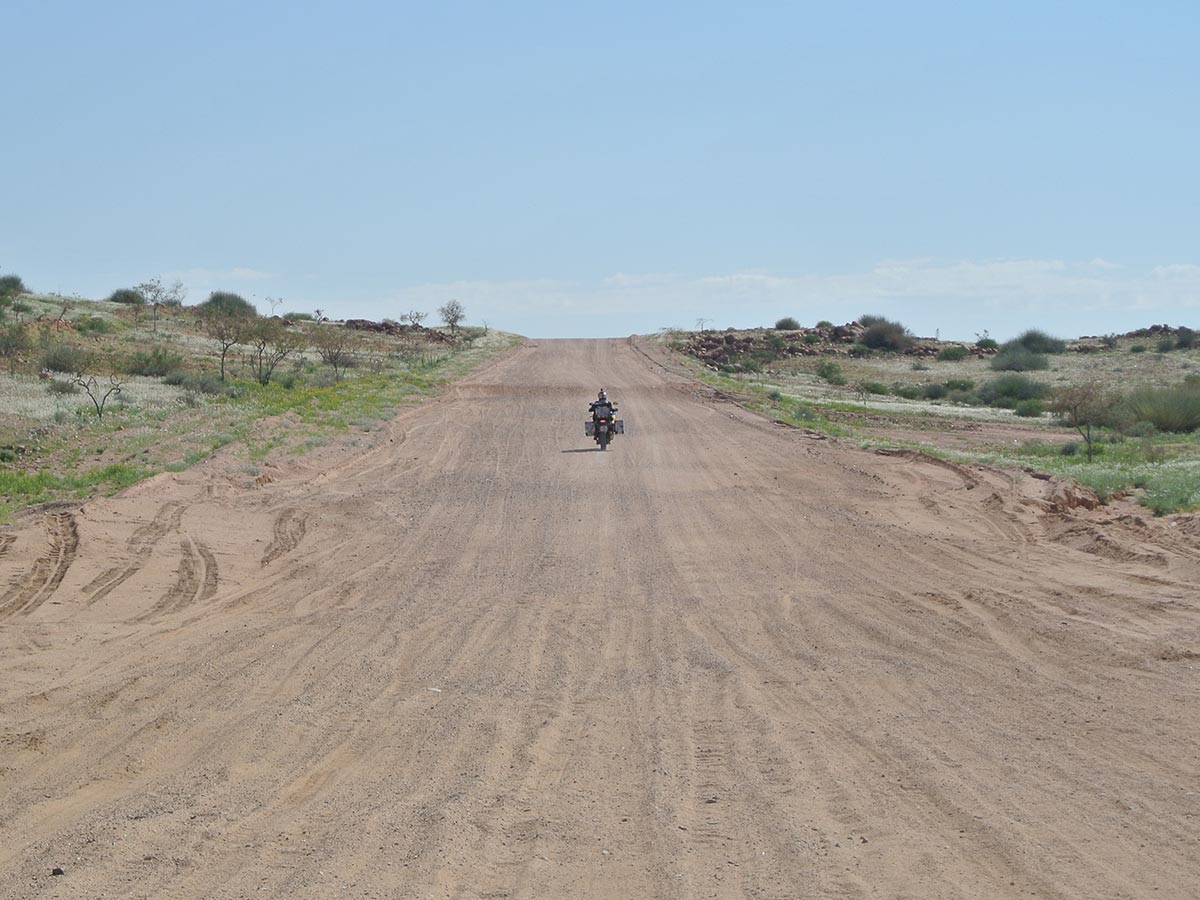 Some people say I'm on an endless holiday. And while I agree that what I'm doing is lovely and something I've chosen for myself, I wouldn't call it a holiday. My life is just as normal as everyone else's: I have my ups and downs, I work to make a living, I make friends and socialise, I learn and teach, I gain experience and pass it on, I work hard and then relax, just like everyone else. The only difference is that I don't do it all in one place but am constantly on the move.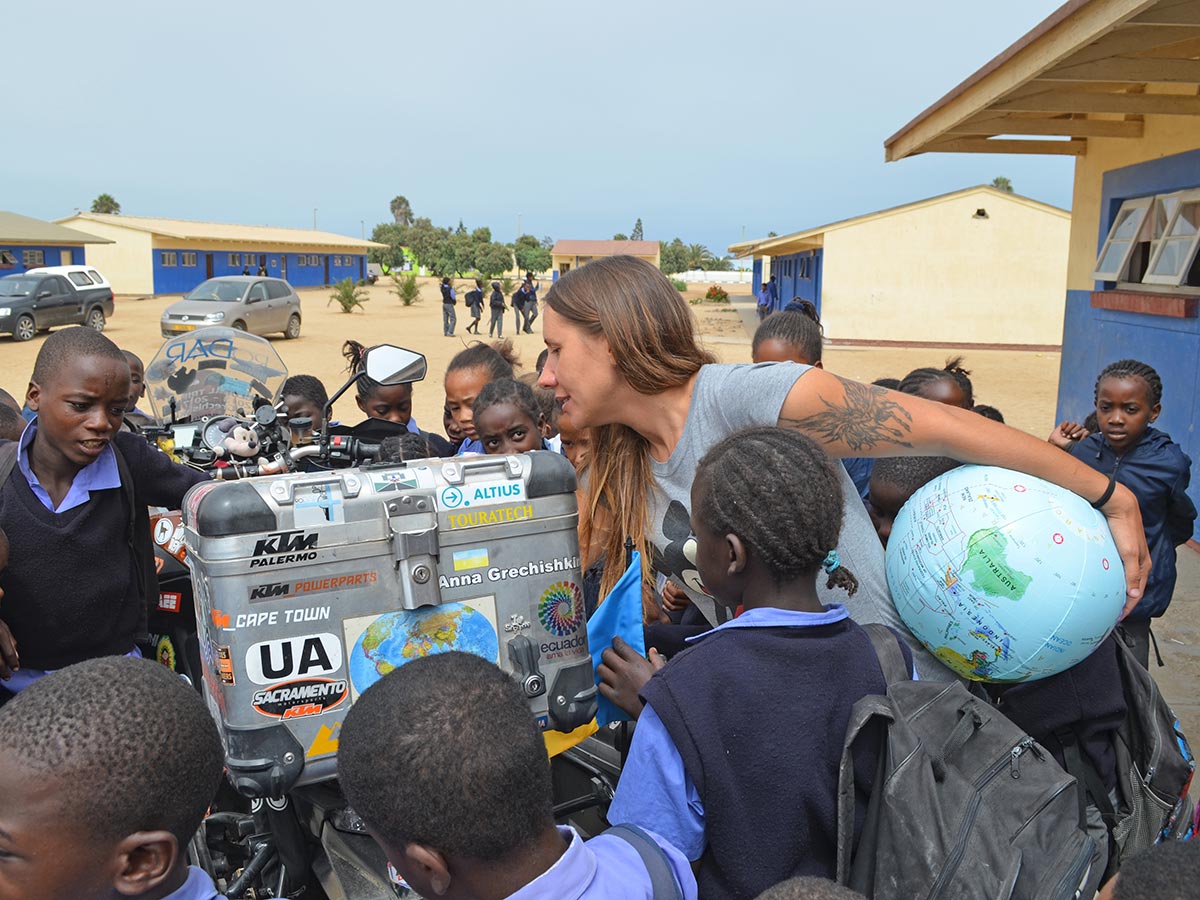 Always very close to the people: Anna explains her itinerary to schoolchildren in Namibia
Others say I'm lucky to live the way I do. And I say it's more of a choice. This is my most important message to the people I meet: you have to listen to your heart and follow what it tells you. That's very simple and yet it's the most difficult thing in life. Because there are so many excuses or reasons for not being able to.
When I started my journey, I had enough money for a few months if I lived frugally. And I was ready to stop and come back as soon as the funds were used up. After this leap into the unknown, the world began to open its doors to me.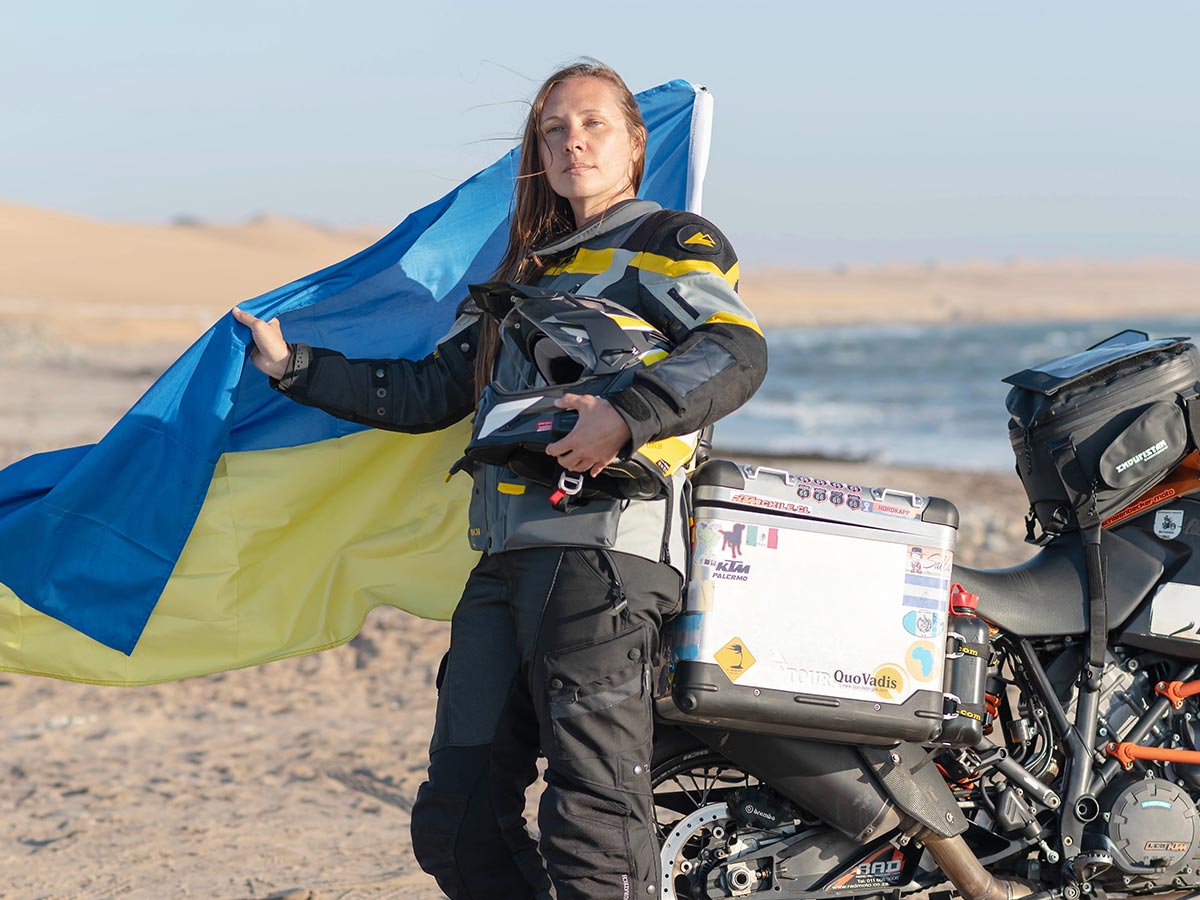 On 23 February this year, I landed in Africa, Namibia, and was looking forward to the second leg of my Africa journey. The next day, 24 February, I woke up to the news that war had broken out in Ukraine. It has divided many people's lives, including my own, into a "before" and an "after". And it will never be the same again. It may seem that I was affected by it so much because it's my country, and that is certainly so. But the way I see it, it's much more. It's not only an attempt to destroy Ukraine, but above all an attempt to destroy the value of freedom, something that every rider can relate to. And it can and already does affect the whole world.
I don't know how my journey will change, I only know that I want to contribute in any way I can to help my country and my people.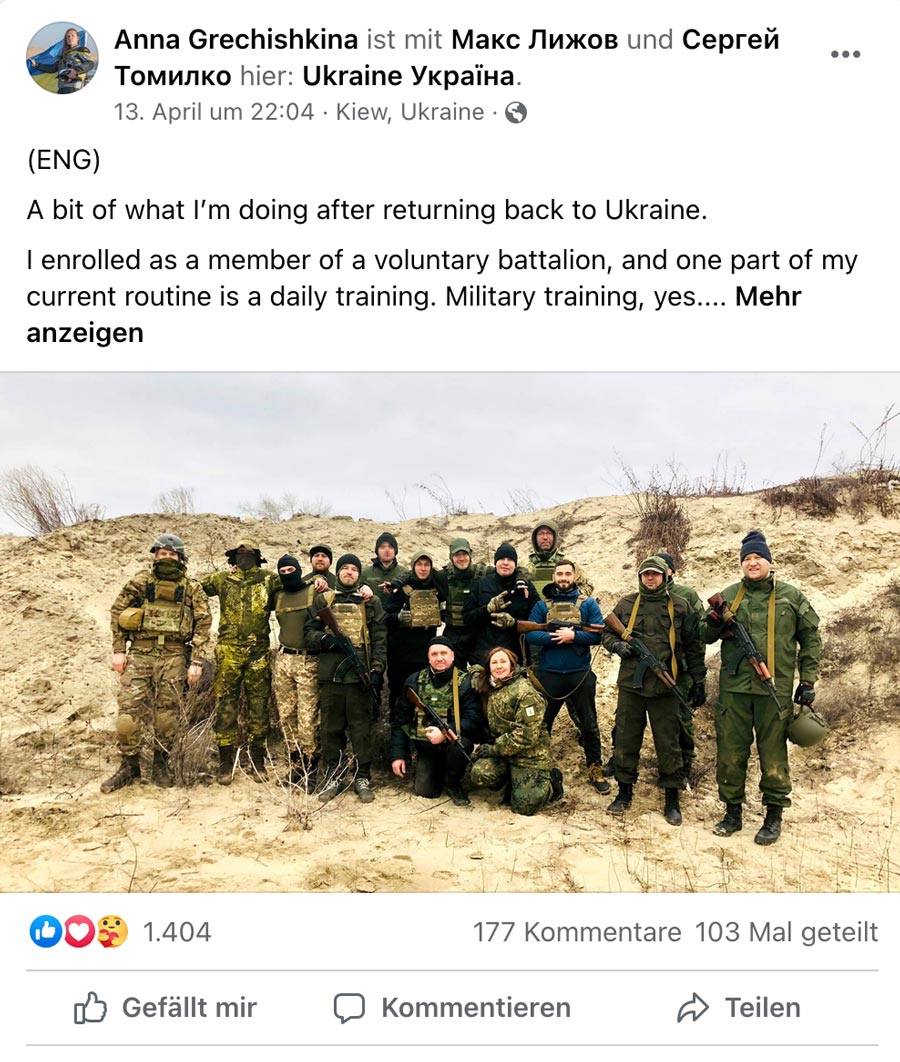 In the meantime, Anna Grechishkina has joined a volunteer battalion in Ukraine
Postscript
Shortly before the editorial deadline, we received the news that Anna had left her machine behind in Namibia and interrupted her journey indefinitely. She has returned to Ukraine and joined a volunteer battalion to defend her homeland.
Equipment
Compañero World Traveller suit, Aventuro Rambler Rally helmet, Guardo Desert+ gloves, Destino Touring2 HDry boots. Stainless steel pannier rack, aluminium panniers ZEGA Pro and ZEGA Pro Topcase, inner bags for ZEGA panniers, luggage rack bag, fuel canister plus adapter plate for ZEGA panniers, Expedition engine guard
Equipment of Anna Grechishkina
Contact
YouTube:
www.youtube.com/user/grechishkina
Website
www.ihaveadream.travel
Facebook:
www.facebook.com/IHaveADreamTravel
Instagram:
www.instagram.com/anna_grechishkina