What started with goose bumps, during the season launch in May at the Touratech Travel Event, in front of 2,500 enthusiastic spectators, led to a season with four successful Fellows Rides in Wolfsburg, Tyrol, Würzburg and the Odenwald, where 800 riders flew the flag for depression relief and mental health.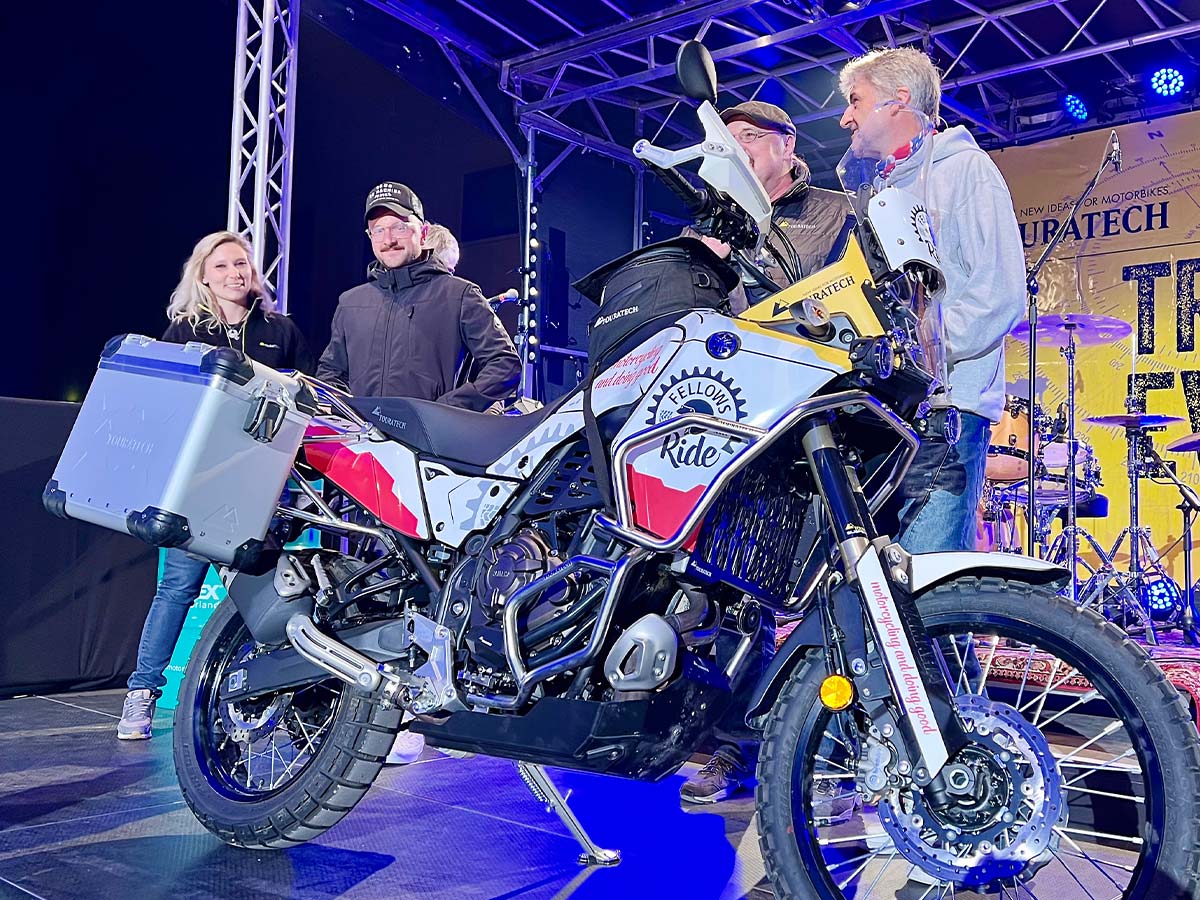 Riding 10,000 kilometres and collecting 10,000 euro in donations for depression aid projects – that was my goal when Touratech handed me a specially branded Yamaha Ténéré 700 after my presentation at this year's Travel Event.
The fact that we ended up with 14,000 euro was just as overwhelming as the media attention we were able to attract along the way. The donations were handed over to local projects. For example, the "Depression-Impression" project in Wolfsburg. Teresa Enke, Chairwoman of the Robert Enke Foundation, personally accepted the cheque in Wolfsburg and called on us riders to continue to fight the taboo and stigmatisation of depression.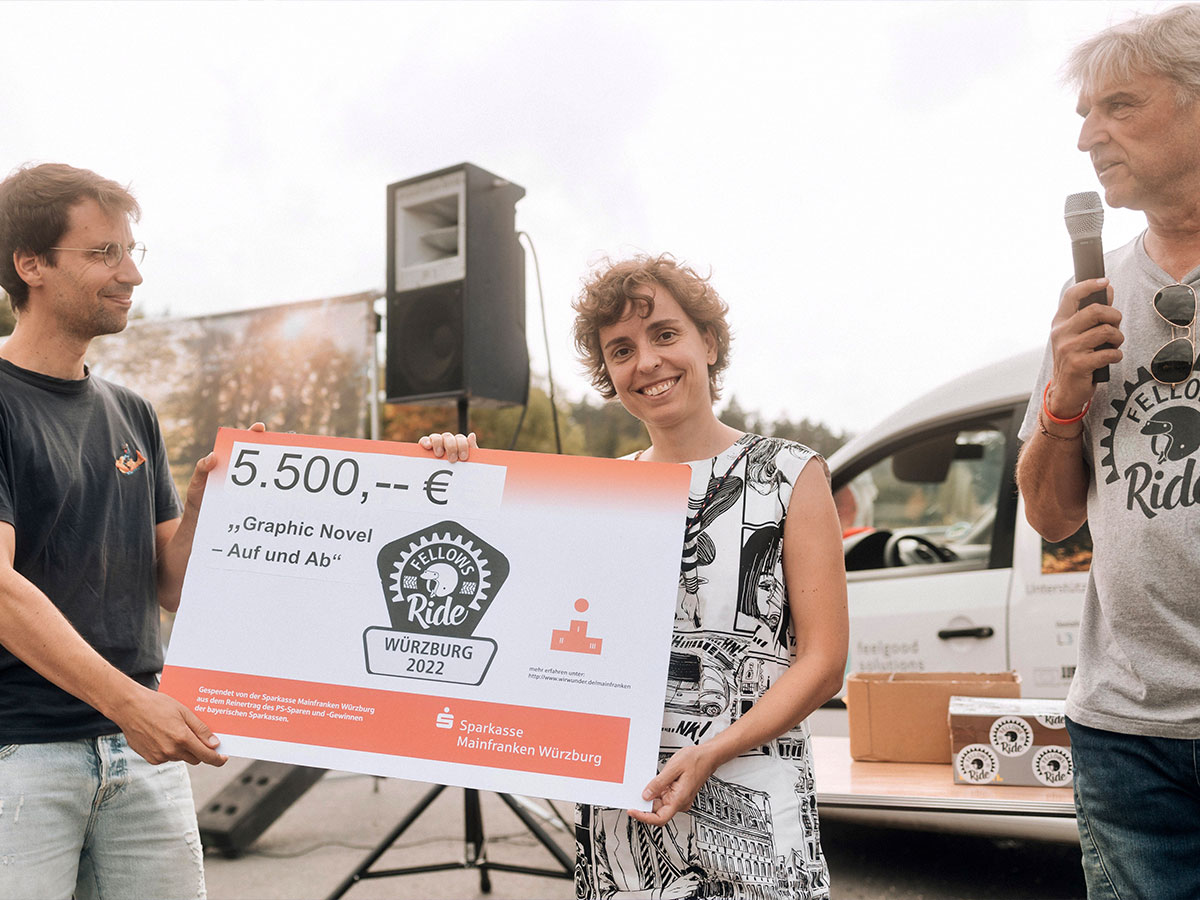 We want to help locally, and we select those projects that we're sure are going to work and where the donations will be well invested.
It's hard for me to single out one highlight from the four Fellows Rides. Certainly, the ride to the Timmelsjoch in Tyrol and our reception at the reopened Top Mountain Motorcycle Museum was spectacular. The drive through the Rhön near Würzburg and the bends in the Odenwald were also fantastic.
One thing is certain after this season: the concept of "riding a motorcycle and doing good" is successful. And mental health seems to be a topic that the biker community can relate to.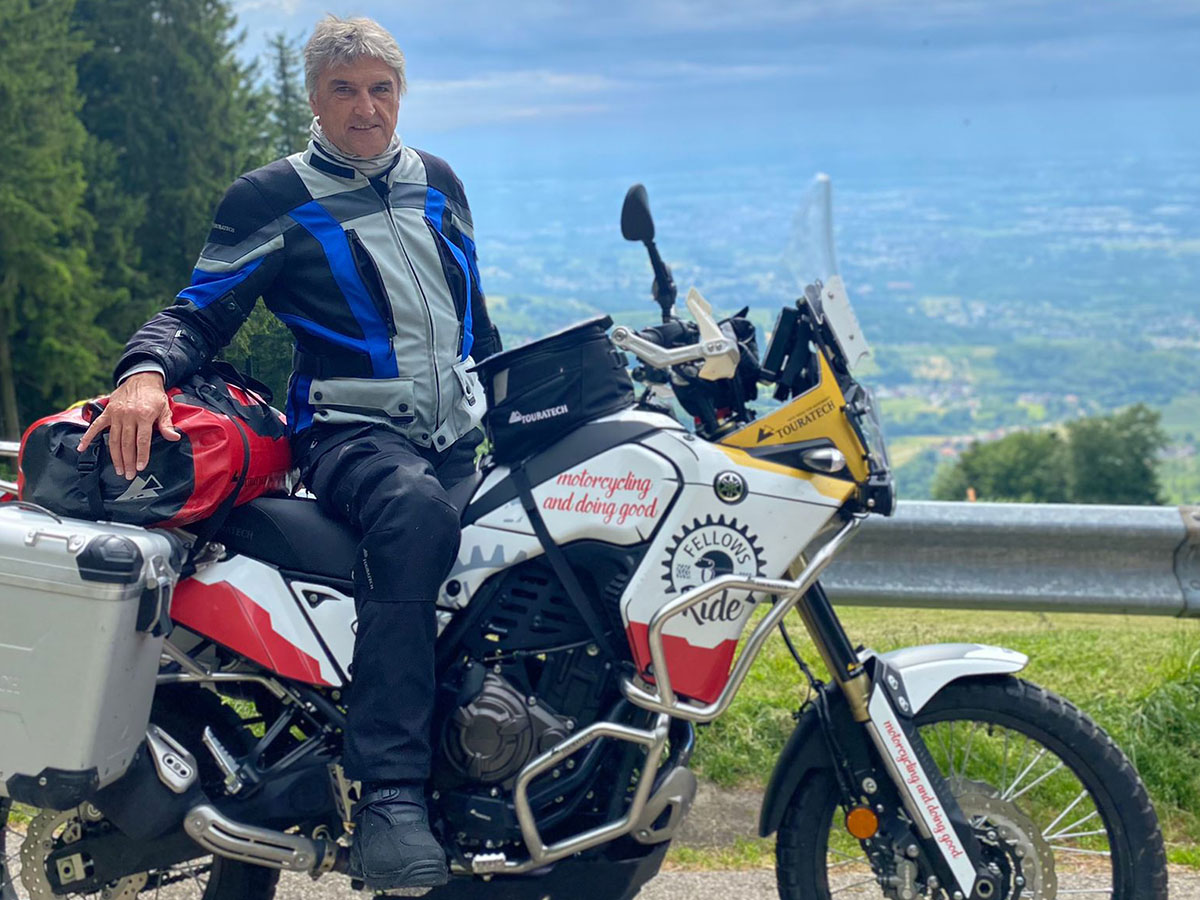 Next year there will most likely be ten Fellows Rides. Franconian Switzerland, Rhine-Ruhr, Frankfurt, Graz and Salzburg will be new, as will Berlin. In addition, there are serious talks with some cities in other European countries.
In the meantime, there are already two Yamaha T7s sporting the "Fellows Ride look" on the roads. The hmf Motorradhaus in Würzburg is providing the sister version of the Touratech Fellows Bike. Touratech has not only taken over the design and the film coating, but has also used parts from its own range. My thanks to the Touratech team. My thanks also to all our donors and supporters. Thanks to all of you who were there this year. The Fellows Ride project is getting bigger, the motto remains: "With an open visor for depression relief".
---
The dates for 2023 are still being coordinated and will be published on the website as soon as they've been confirmed: www.fellowsride.de

---
Projects supported by Fellows Ride 2022
| | |
| --- | --- |
| Impression Depression of the Robert Enke Foundation | 3.000 Euro |
| Kontakt-Informationsstelle für Selbsthilfe (contact information centre for self-help) in Wolfsburg | 1.000 Euro |
| Further training for counsellors and facilitators in Tyrol | 3.000 Euro |
| Würzburger Bündnis gegen Depression (Würzburg Alliance against Depression) | 5.500 Euro |
| Odenwald Darmstädter Bündnis gegen Depression e.V. (Odenwald Darmstadt Alliance against Depression) | 1.500 Euro |