It should have all been different! Started at the Touratech Travel Event 2018 with my BMW 800 GS, I sat two years and a round-the-world trip later in Buenos Aires and planned to be back in Germany in time for the Travel Event 2020. It would have been a perfect round and a great reunion. Then Covid arrived. I had time to sort photos and stories and prepare a great talk.
"Don't count countries and kilometers, count experiences, encounters, and adventures", an old, wise woman in Sudan advised me. I have been following her advice for seven years. At that time I drove my first big tour from Germany to Cape Town "all the way down" through East Africa. After that, the "all the way round" once around the earth. And now I write these lines from Portugal, where I got stuck last year from my North Cape tour "all the way down" to Southern Spain. And I still don't feel like I've arrived. But do I even want to?
"Discover. Experience. Inspire." is my motto, and there is no better vehicle for this than a motorcycle. In my talk, I want to show on the one hand how interesting and spectacular our world is. On the other hand, I tell stories that are almost too good to be true. But I also have a mission, which sums up the motto, "With open sights for depression help". Because the world is too beautiful for depression, as the subtitle of my film "Ride don't hide" so aptly describes.
When I told a Buddhist monk in Thailand about my fear of "coming home," he gave me the following wise advice: "Continue your journey at home, outside your front door: you will discover places you have never been. You will do things you have never done before. You will meet people you have not yet known". The Travel Event is such an opportunity to meet new interesting, happy and adventurous people – bikers that is.

I am very much looking forward to you and the Travel Event. Finally live and among friends again. And still the journey goes on. Just like life. But good that we can spend it a bit on the motorcycle and enjoy. Go is the motto and never arrive is my goal.
Will I see you at the travel event?
See you at my talk "Seelentrip – Mit dem Motorrad um die Erde" on 5/27/22 at about 9.30pm on the main stage at the Touratech Travel Event in Niedereschach.
See you soon Fellows.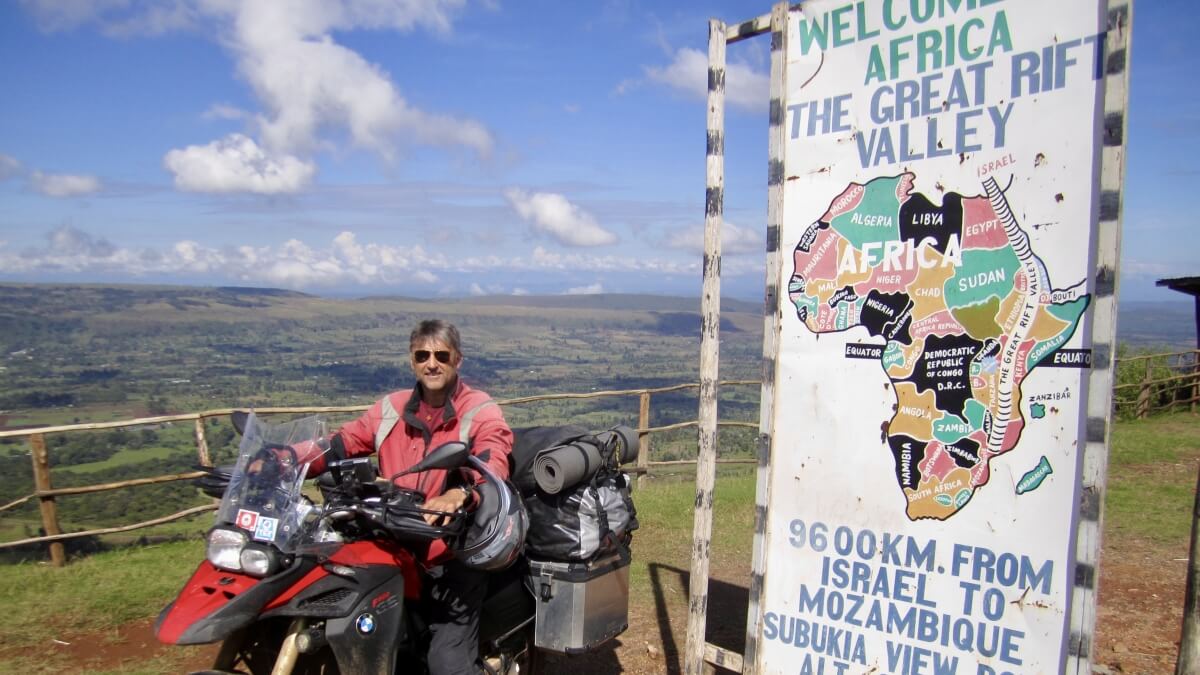 Africa 2015 Kenya, Great Rift Valley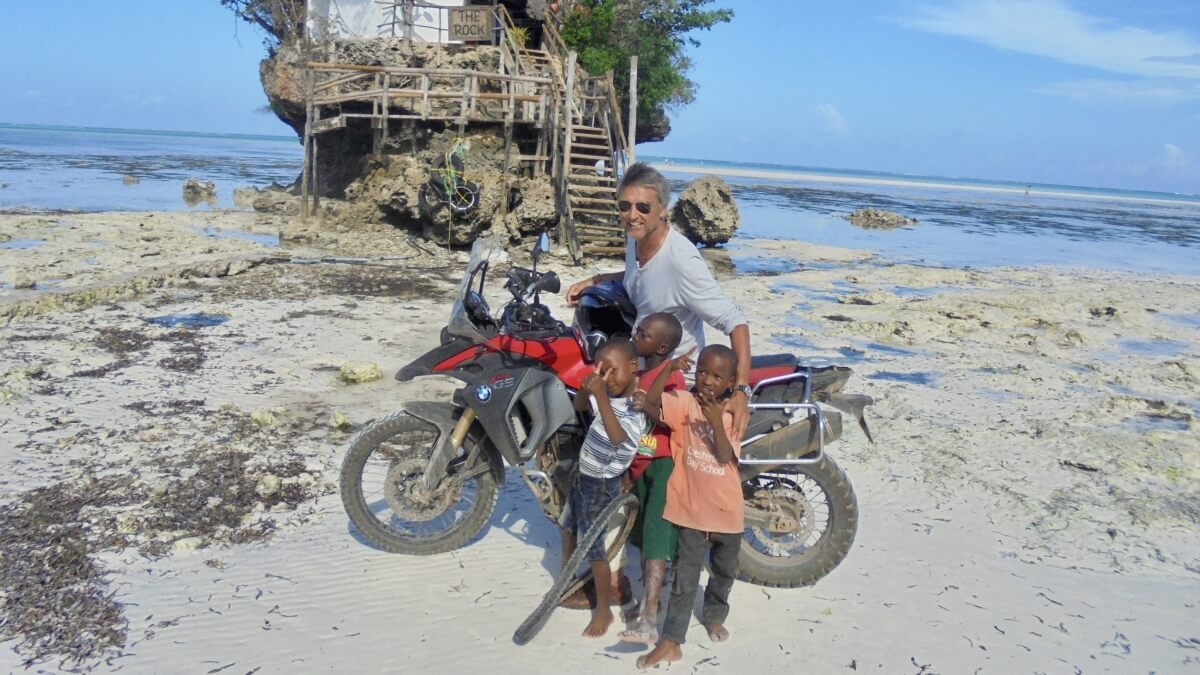 Africa 2015, Zanzibar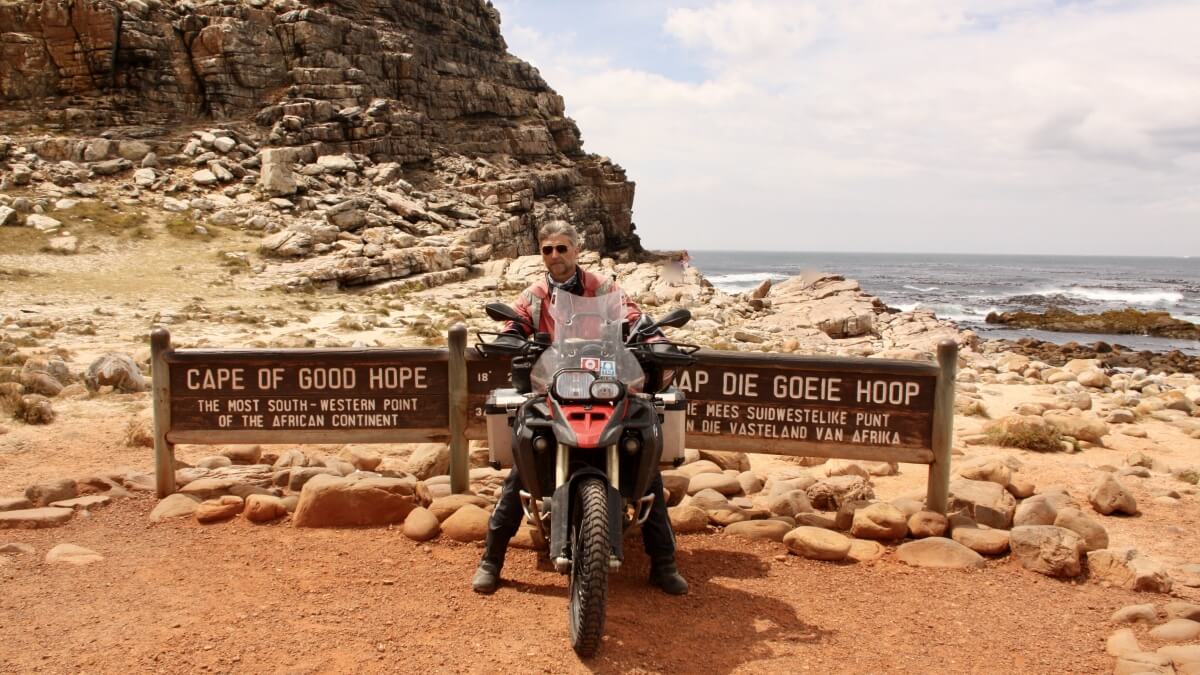 Africa, Cape of Good Hope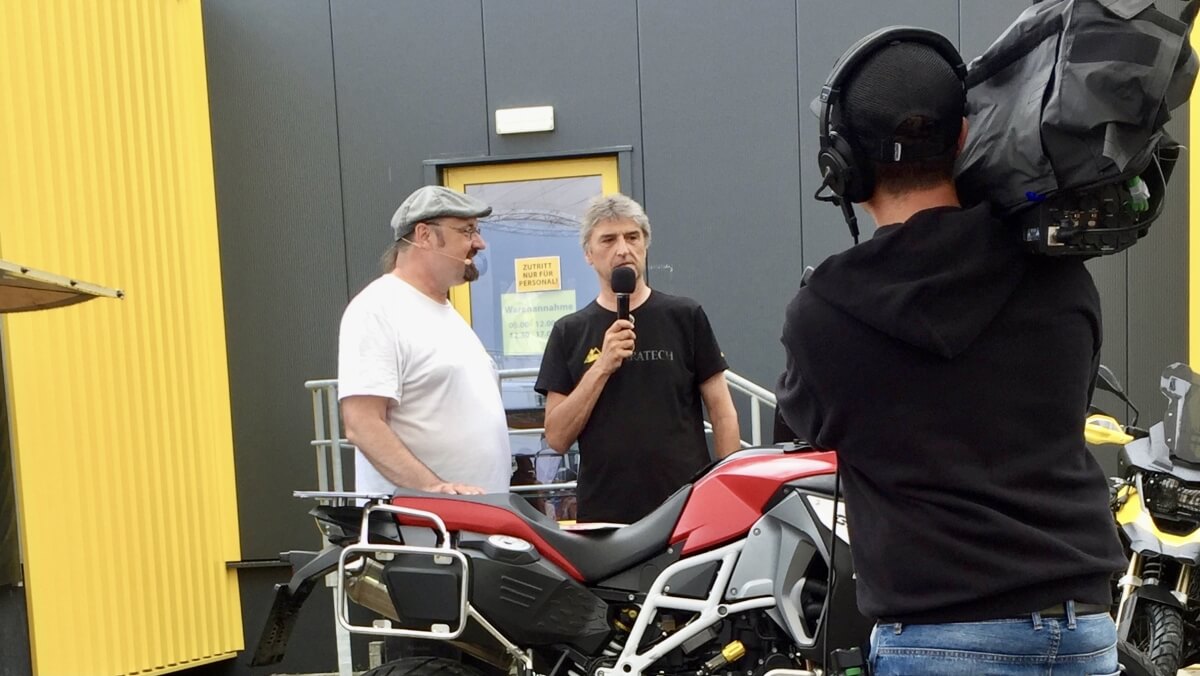 Start of the Round the World Tour from the Travel Event 2018 in Niedereschach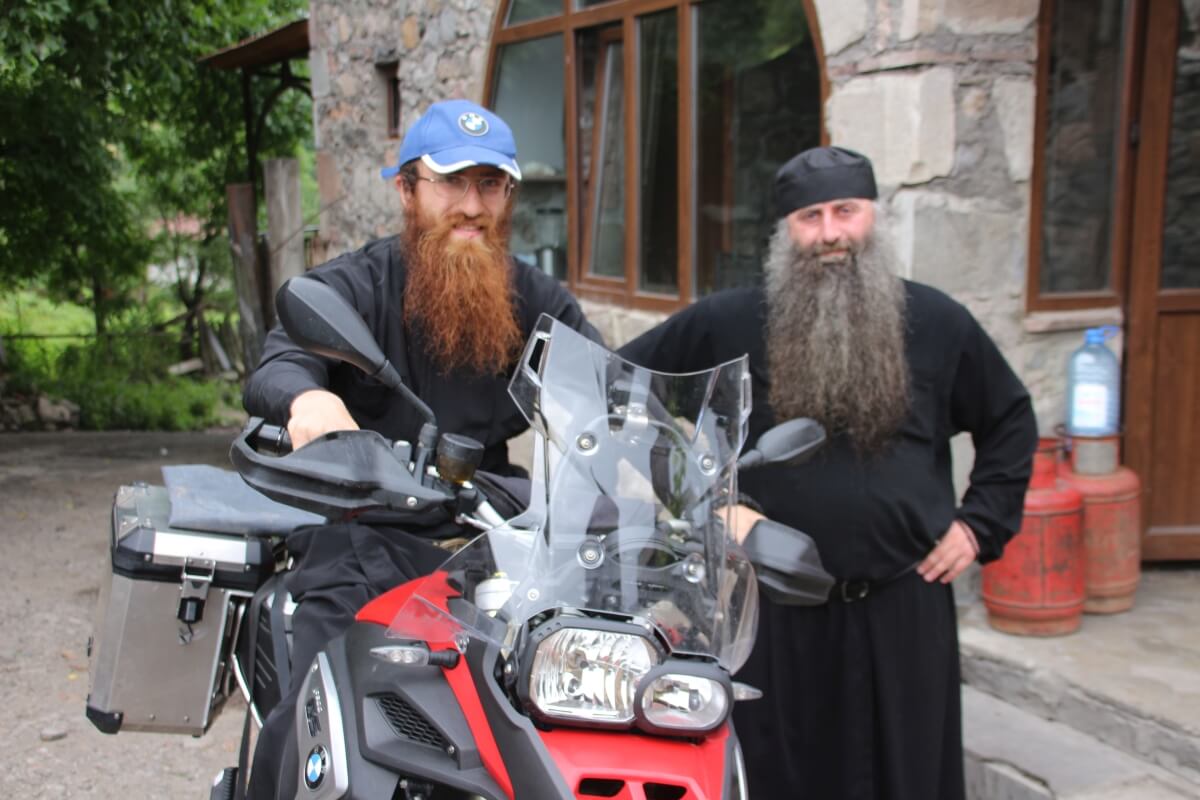 In the monastery of Zarzma in the Caucasus in Georgia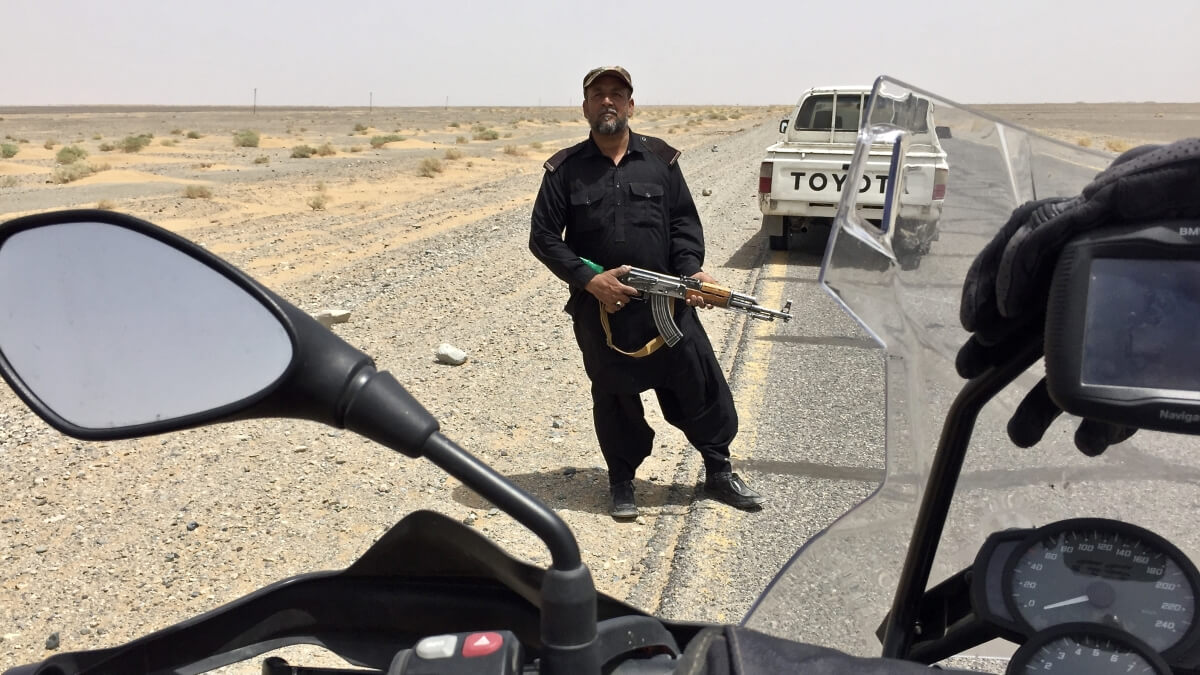 Entering Pakistan under military escort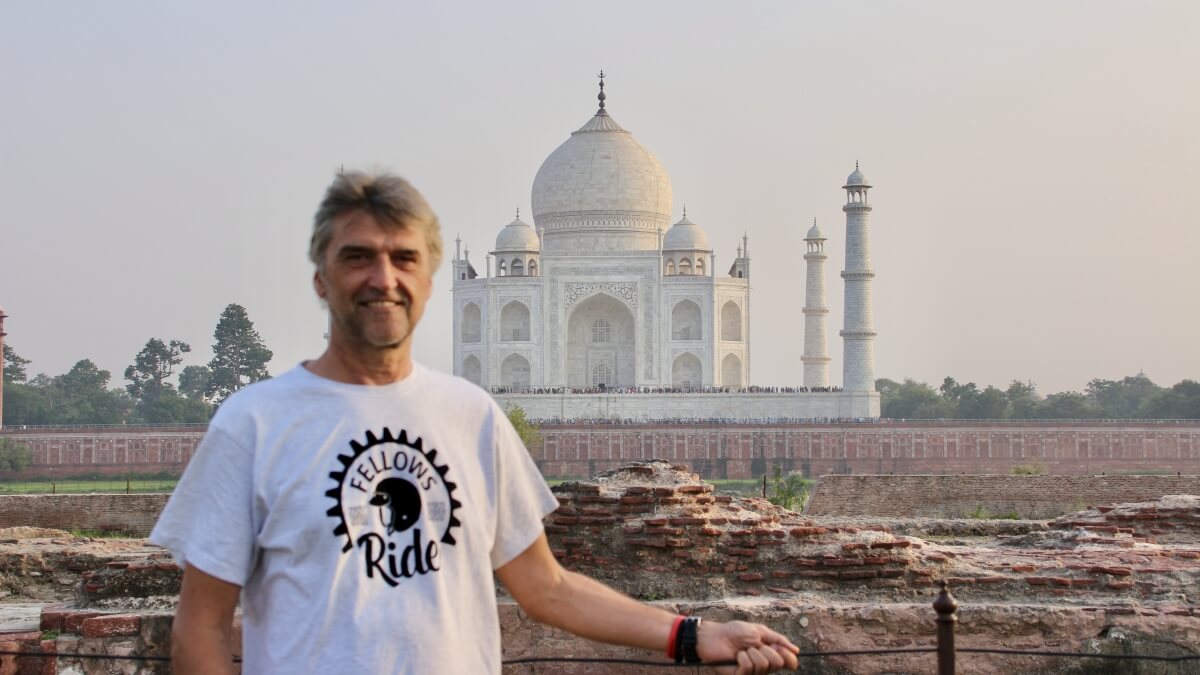 Taj Mahal in Indien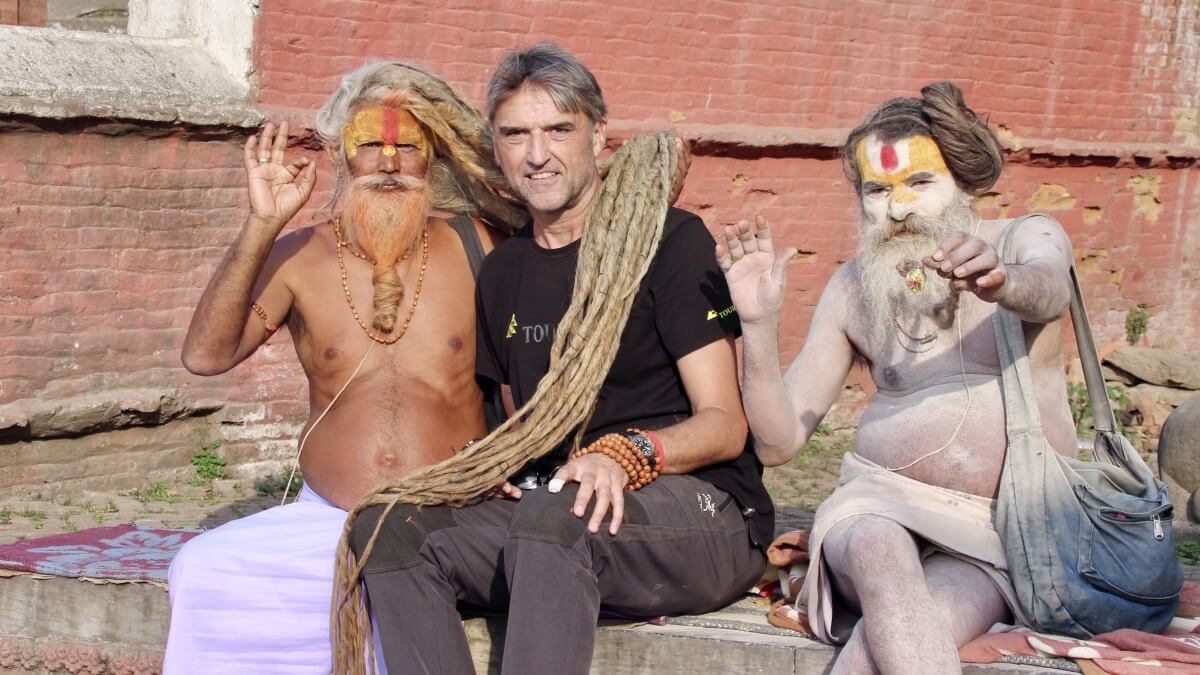 Hindus in Nepal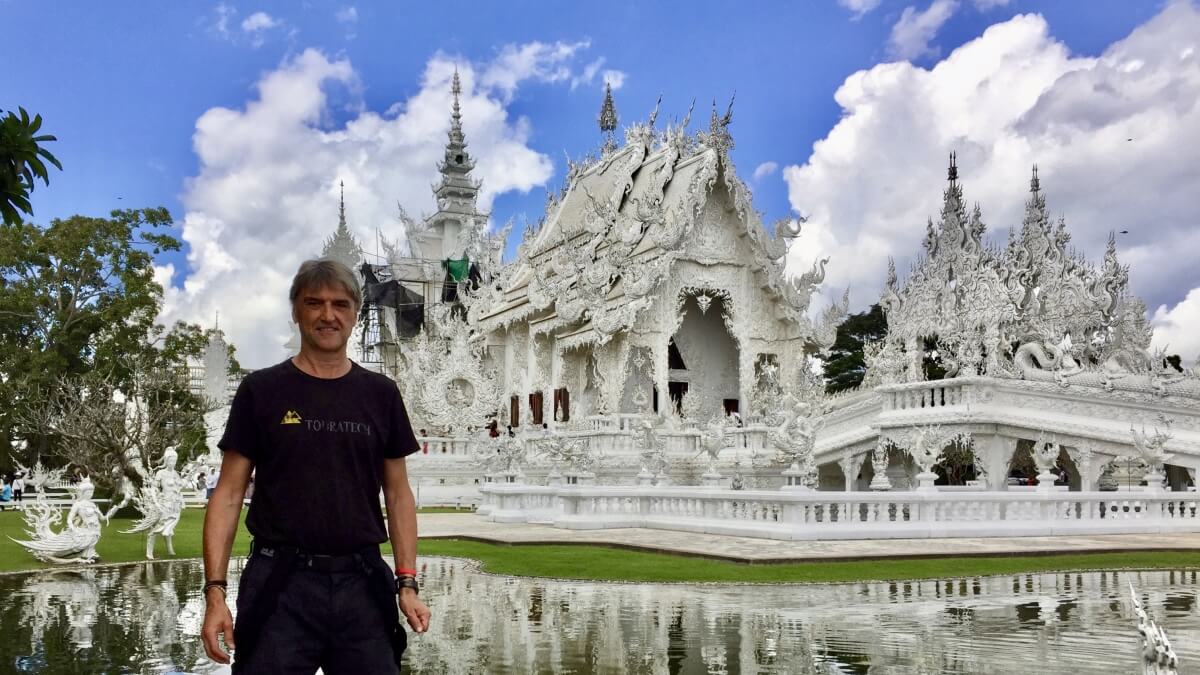 The white temple in Thailand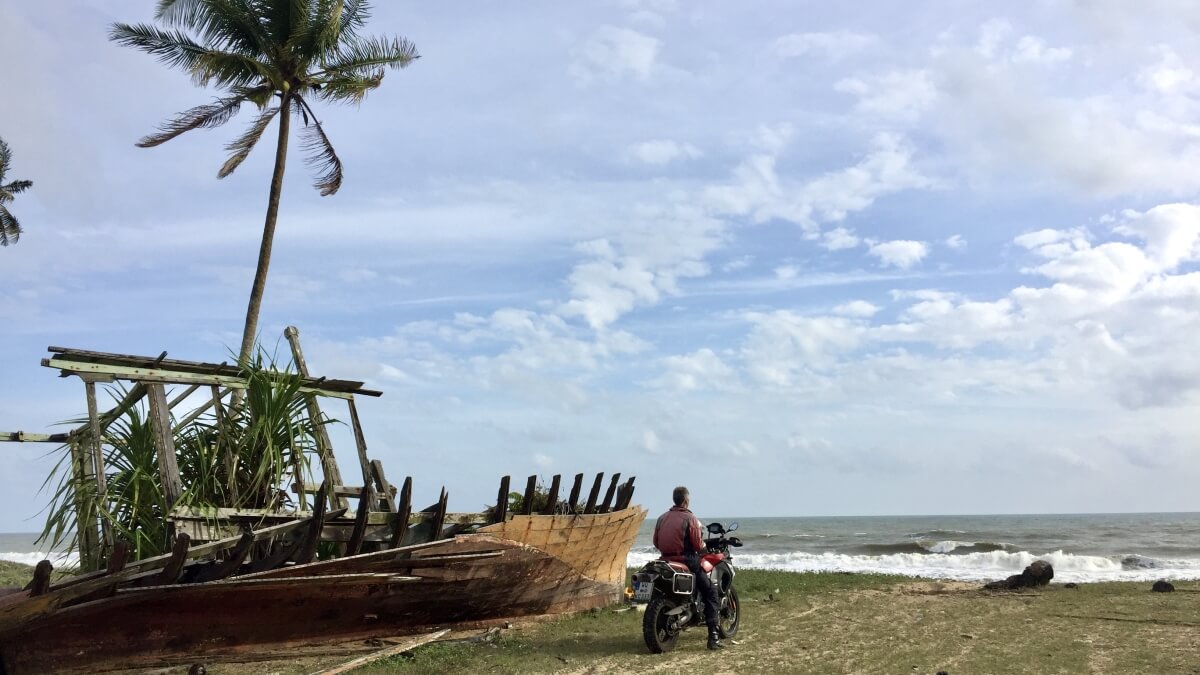 East Coast Malaysia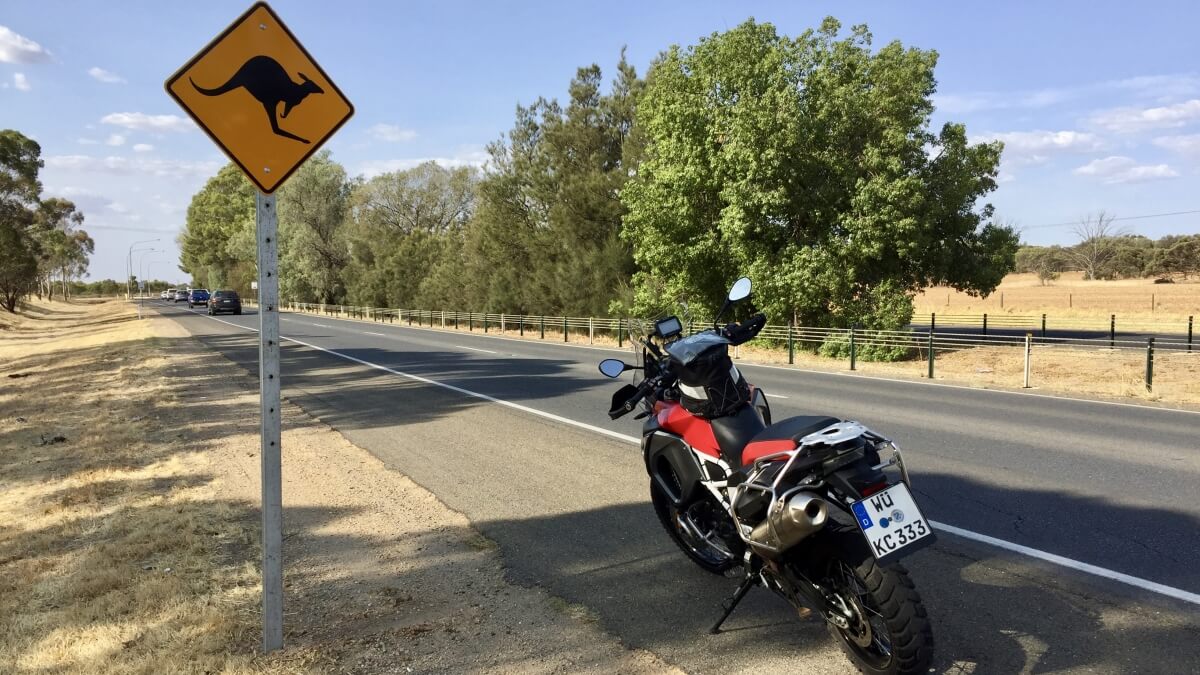 Australia 2021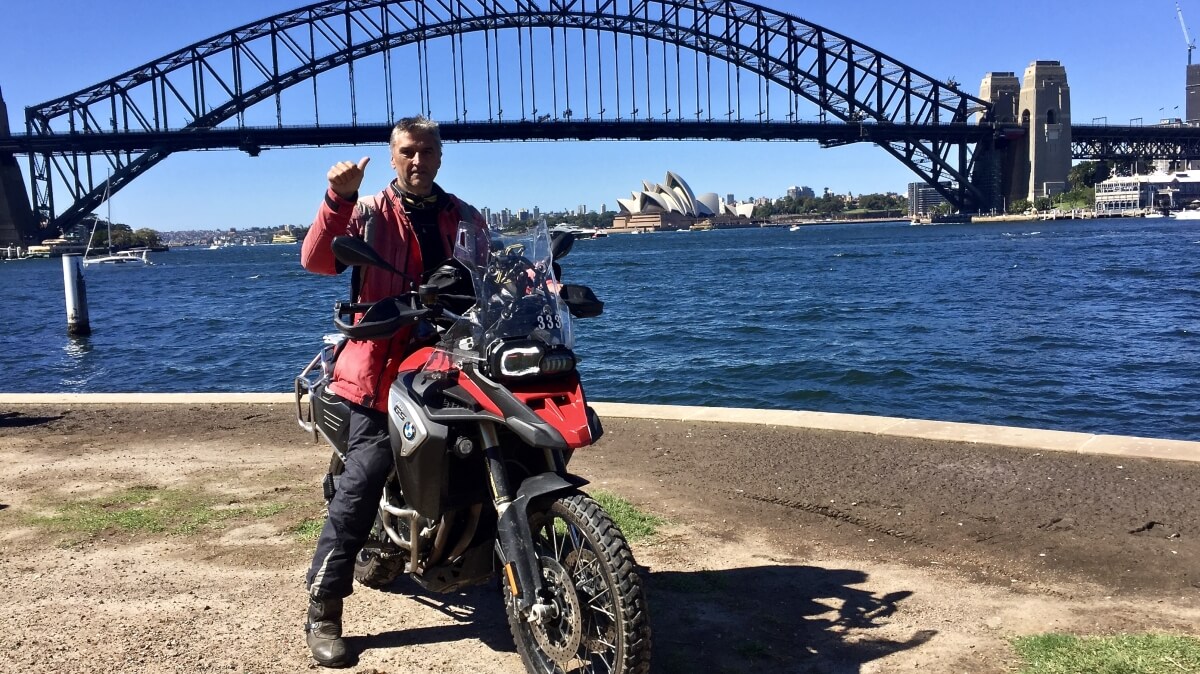 Sydney Australia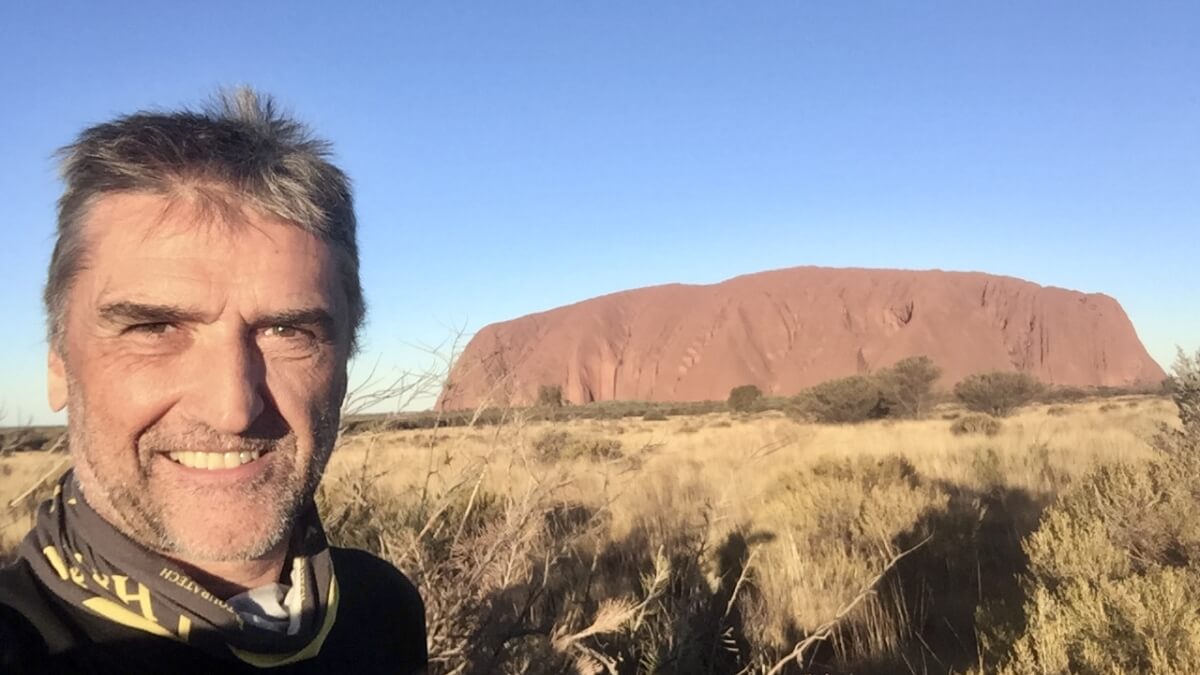 Ayers Rock, Uluru in the red center of Australia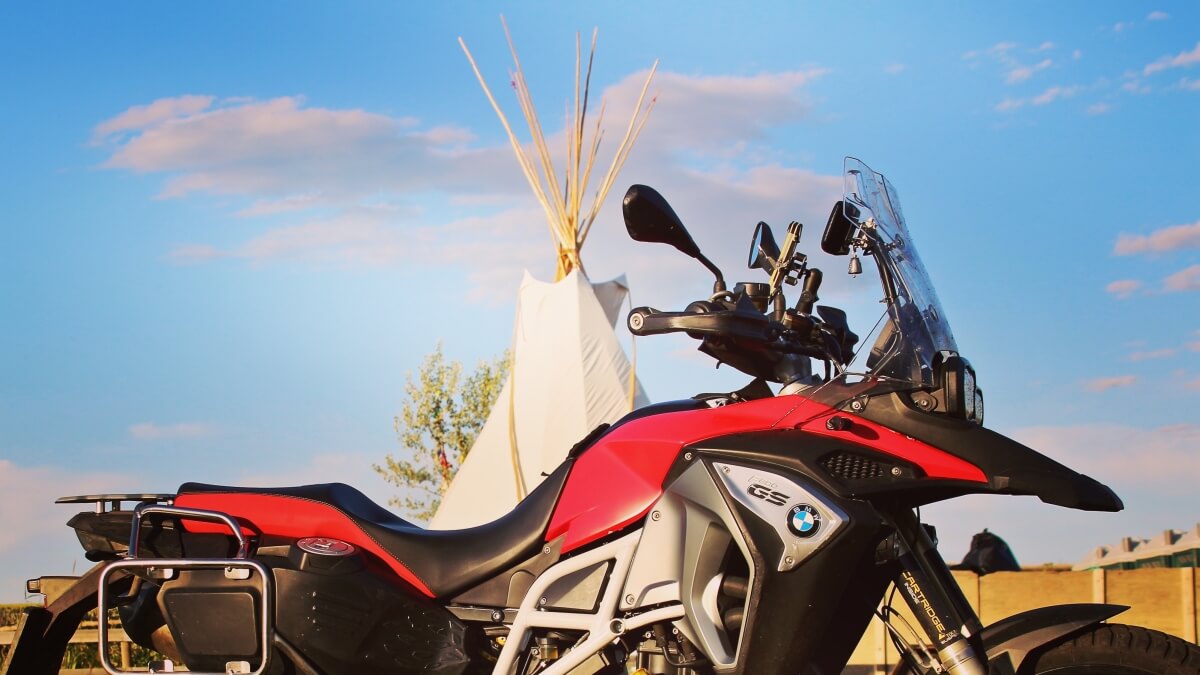 With the Blackfoot Indians in Canada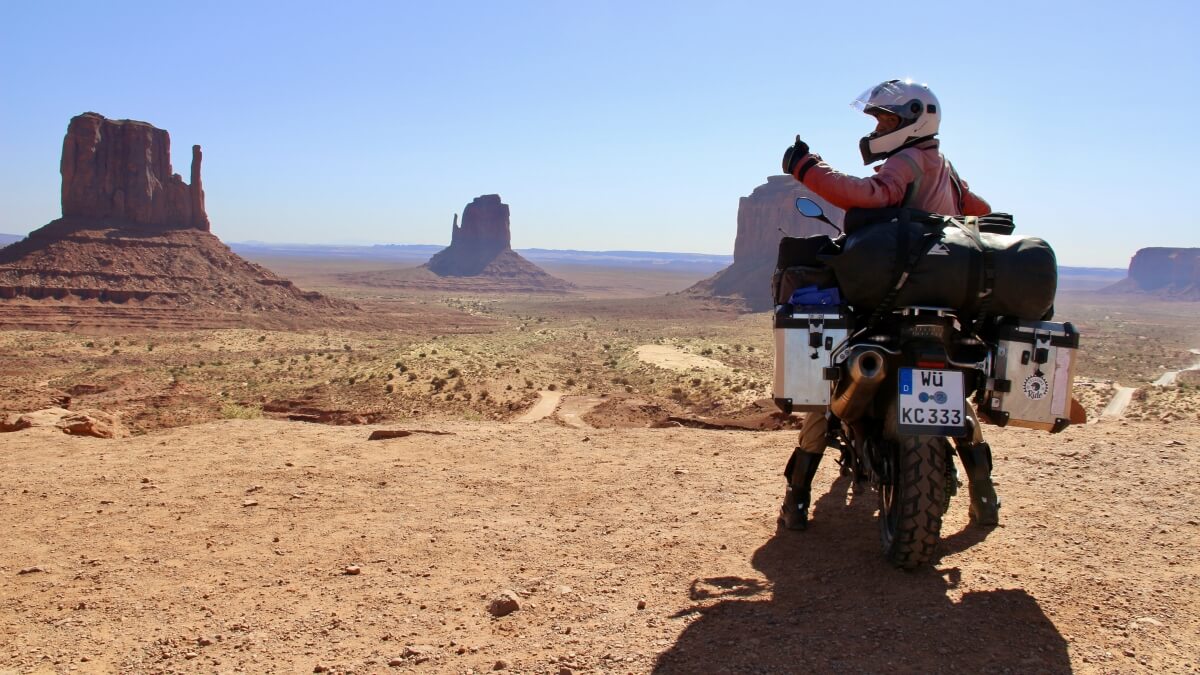 Monument Valley in the USA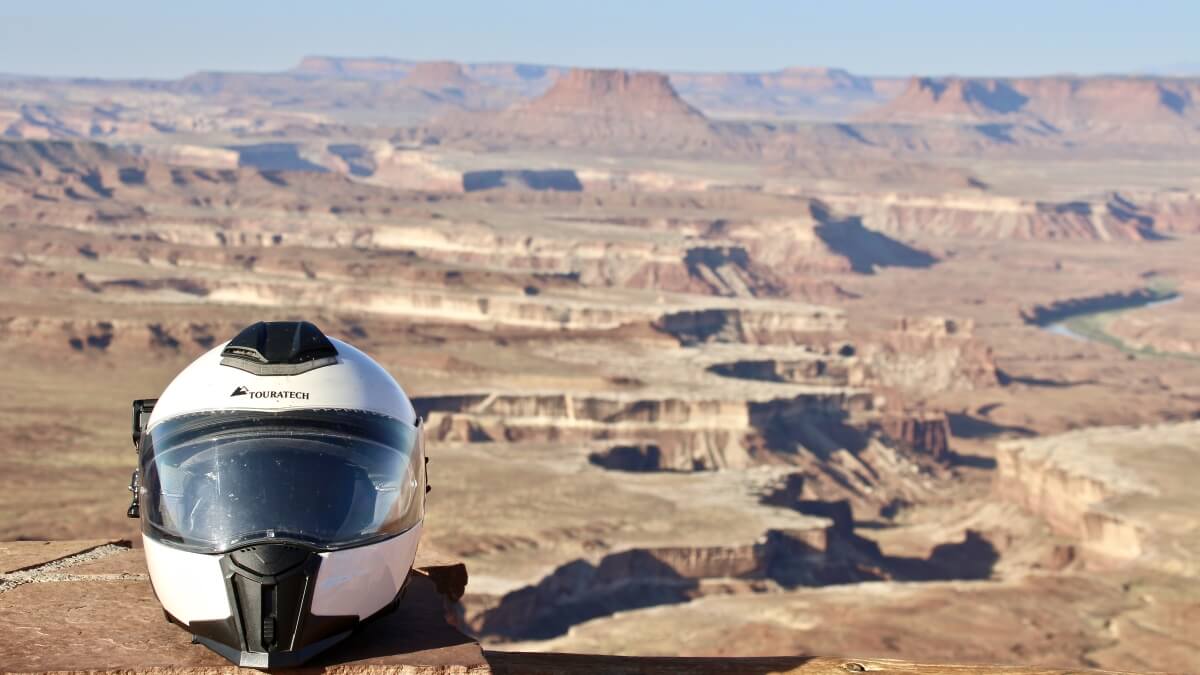 Canyonlands in the USA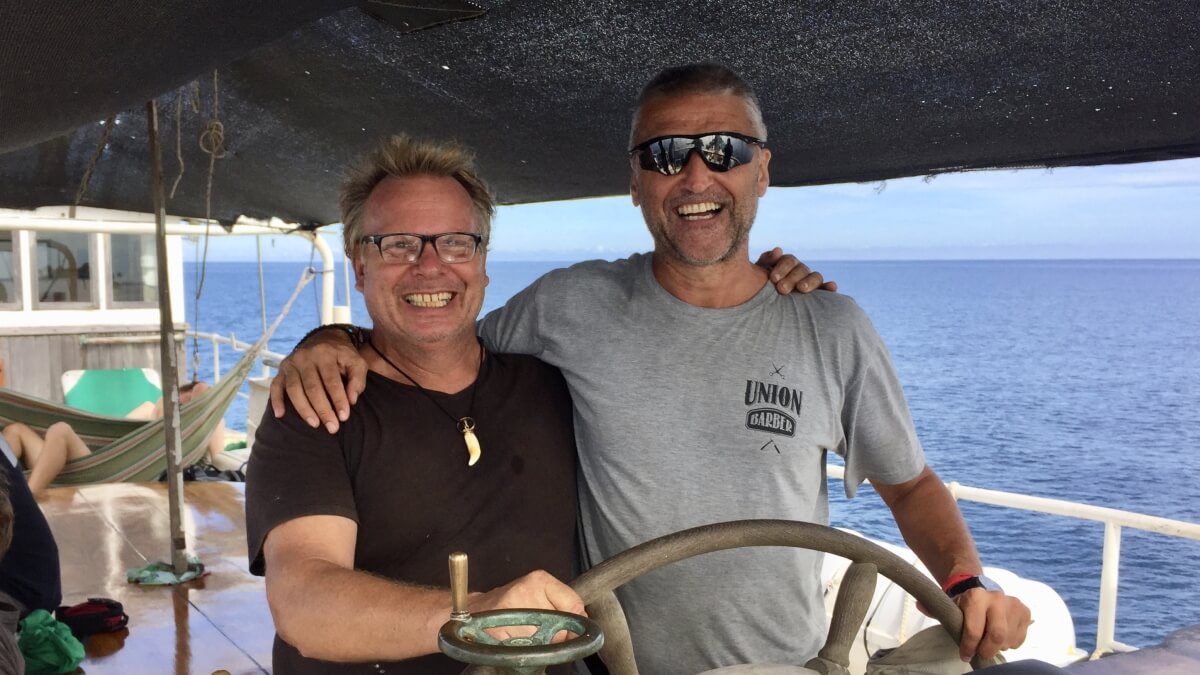 On the steel rat from Panama to Colombia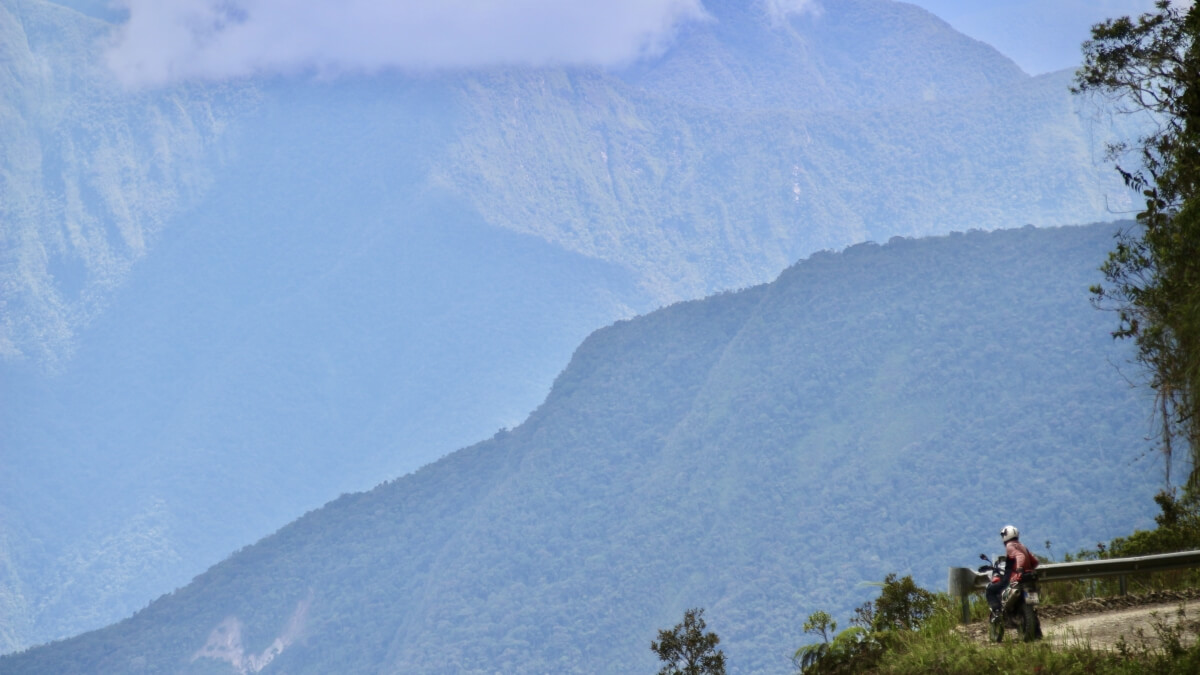 Deathroad in Bolivia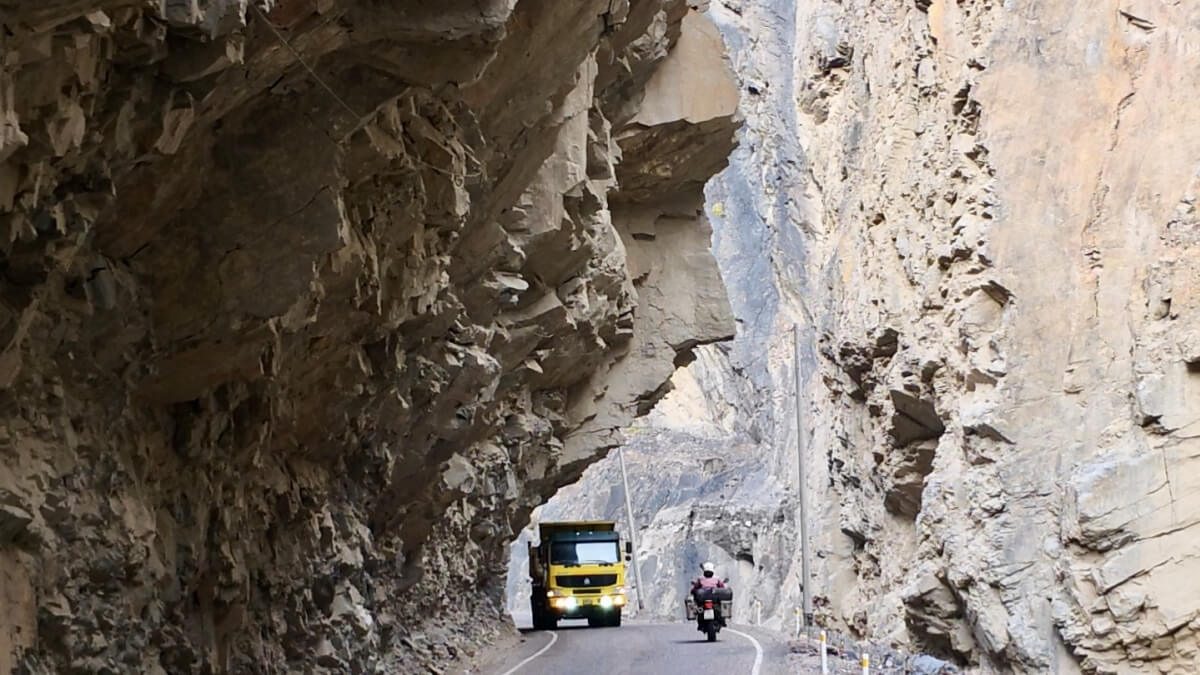 Canyon del Pato in Peru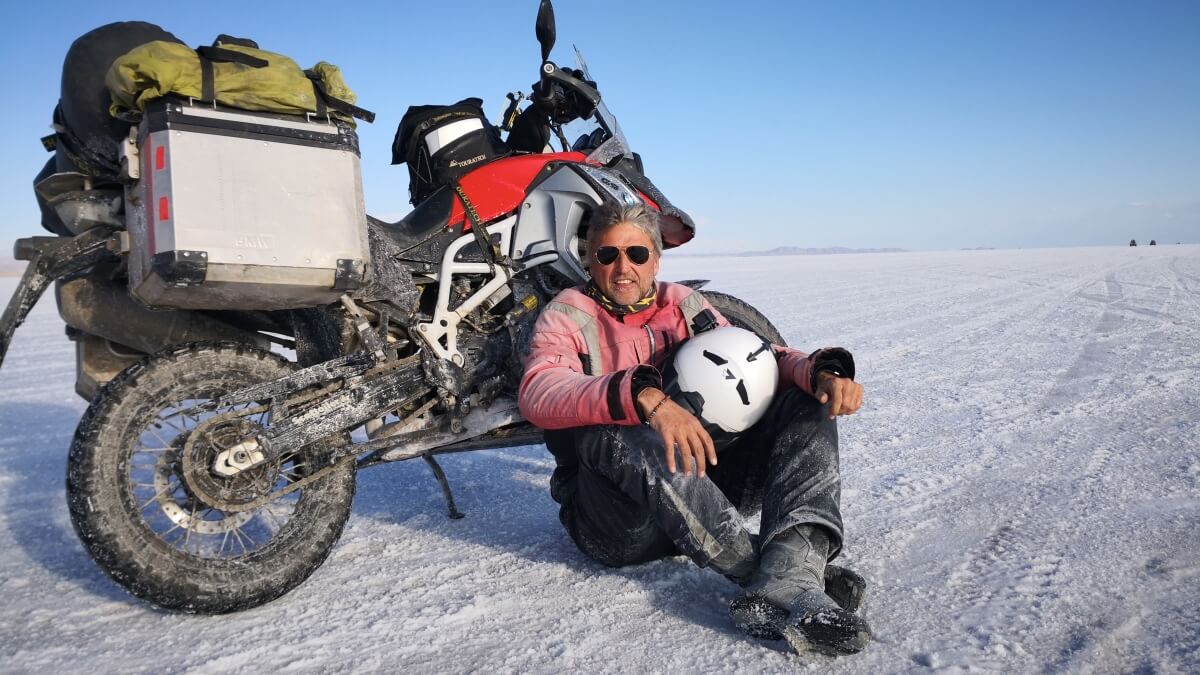 Salar Uyuni in Bolivia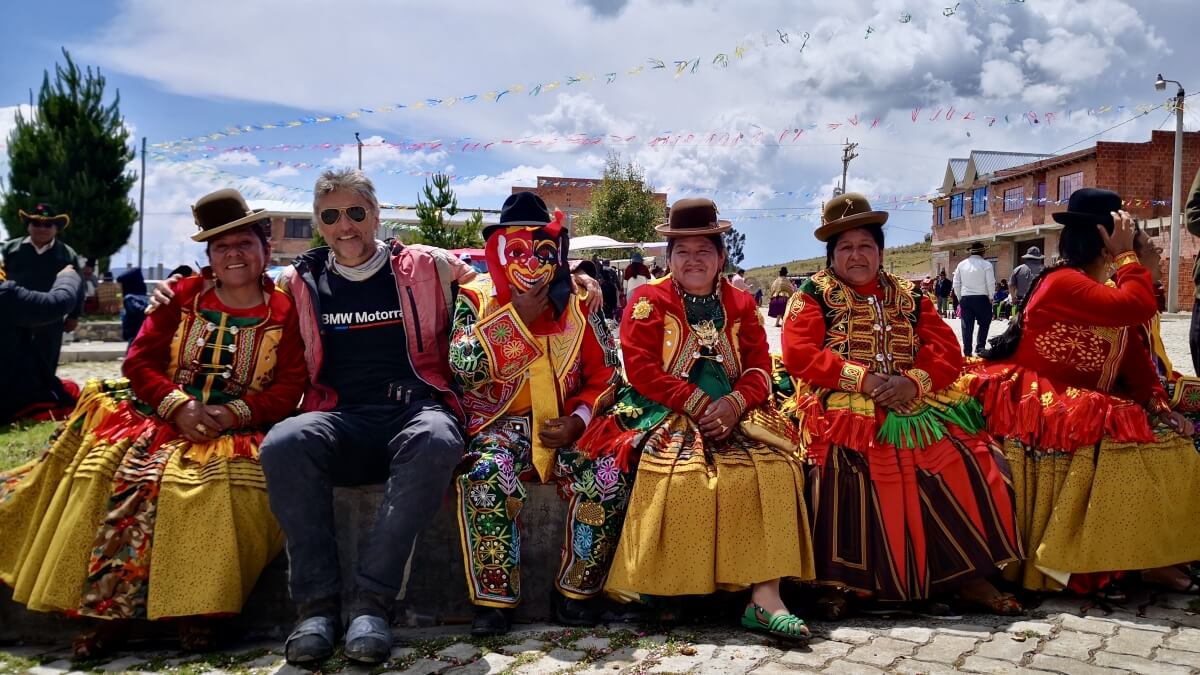 Carneval in Bolivia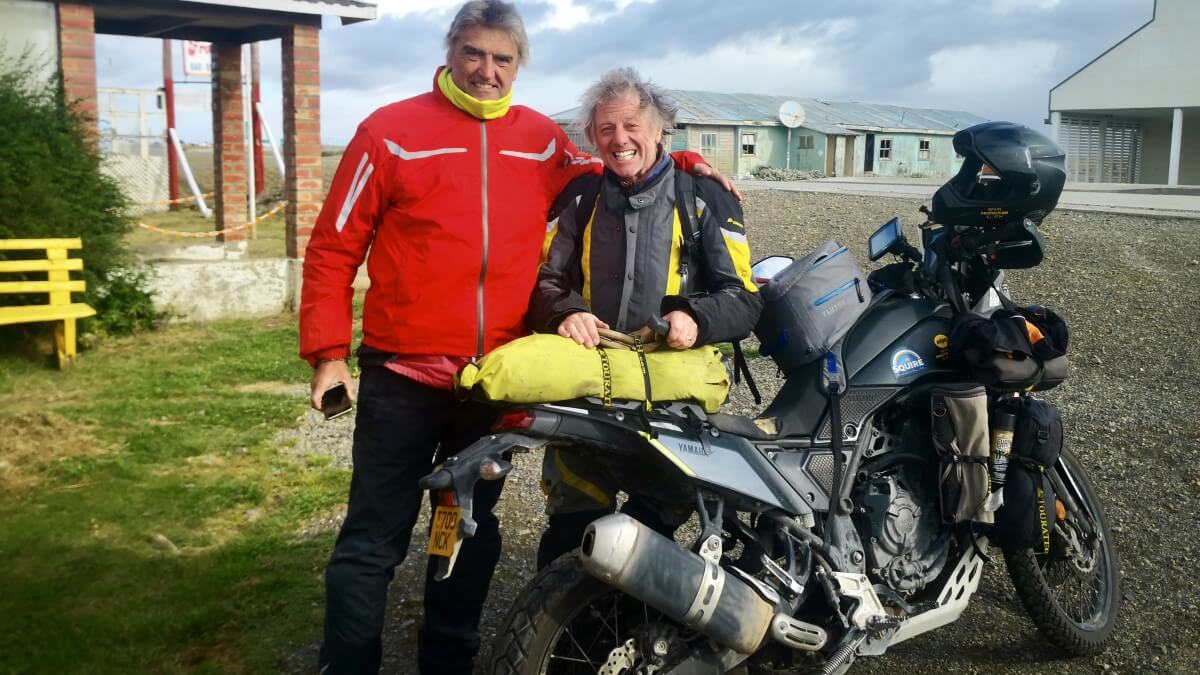 Meeting with Nick Sanders in Patagonia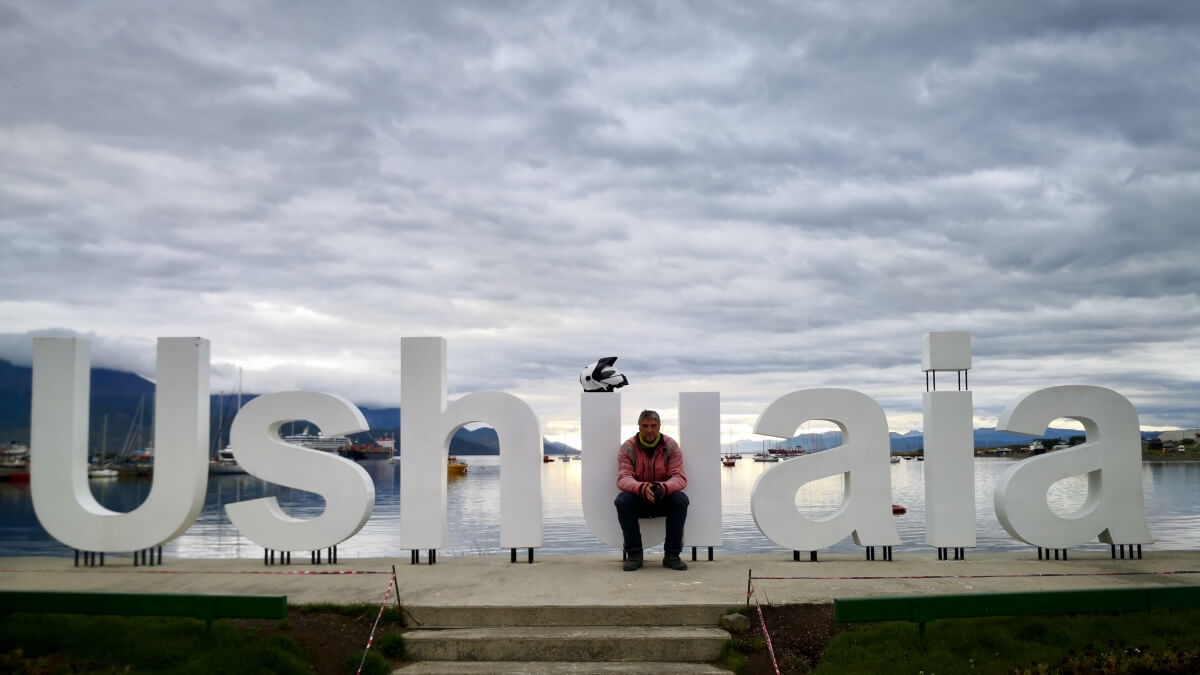 End of the World Ushuaia Argentina