Sandra
I was born in Germany but moved to the UK when I was 16 years old. After spending a few years living in Devon & Cornwall studying, but mostly surfing, I moved to London. The next 10 years I was working for various consulting firms in IT & Finance. I used every opportunity I had to travel, but the more I travelled, the more I realised how little I had seen and just how much there was out there to explore.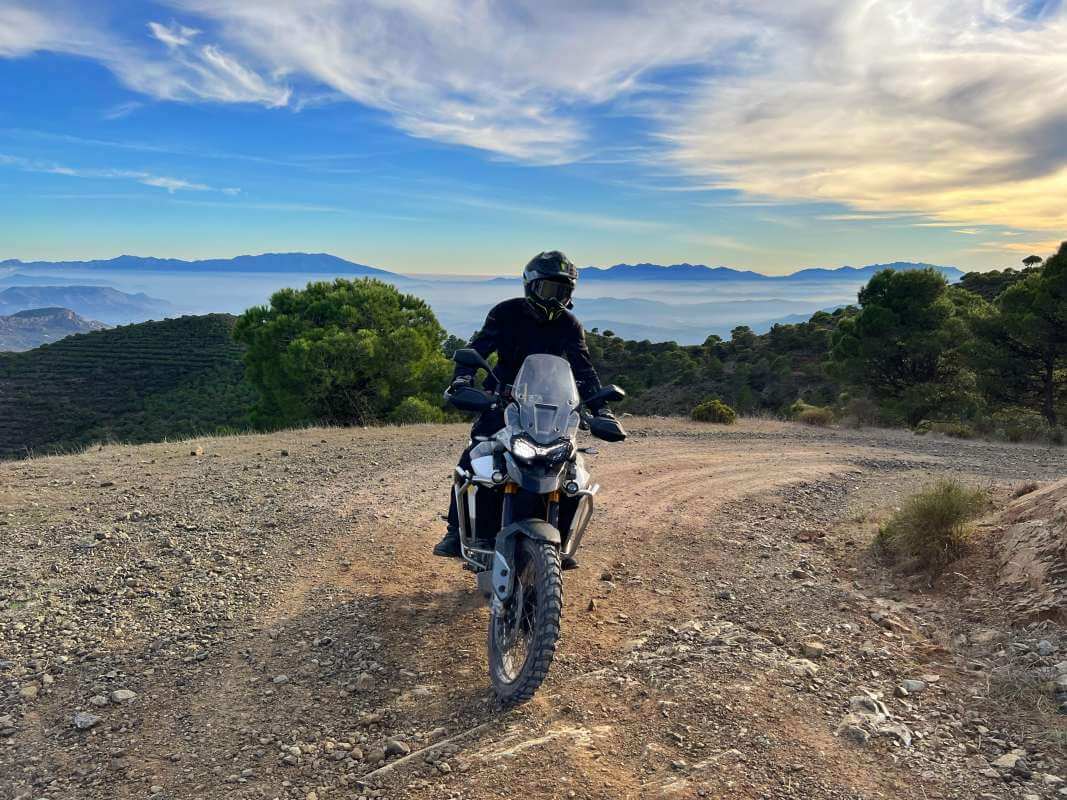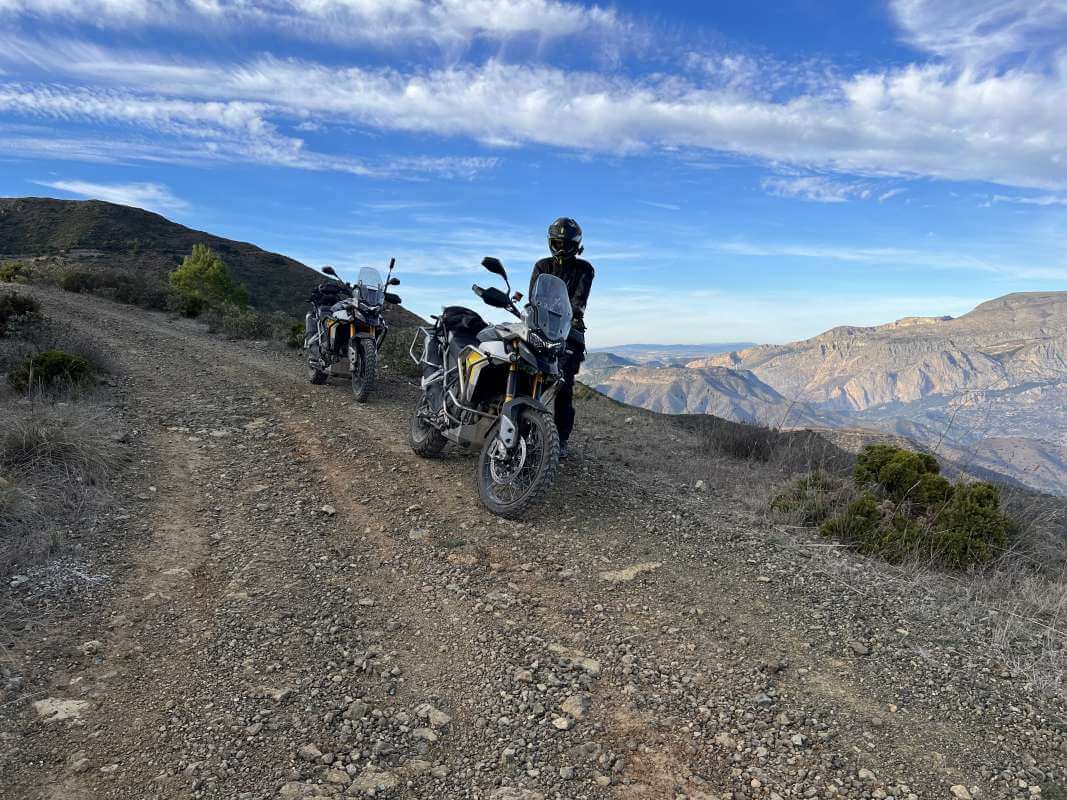 Fiona
I grew up in the UK and spent 9 years working, mostly as a Health & Safety Manager within utilities. And yes, I can't help but shake my head when I see some of the questionable practices around the world – Europe included! I love travelling but mostly I'm a complete adrenaline junkie who is always looking for the next thrill. I'll happily jump out of a plane, or bungee jump anywhere around the world.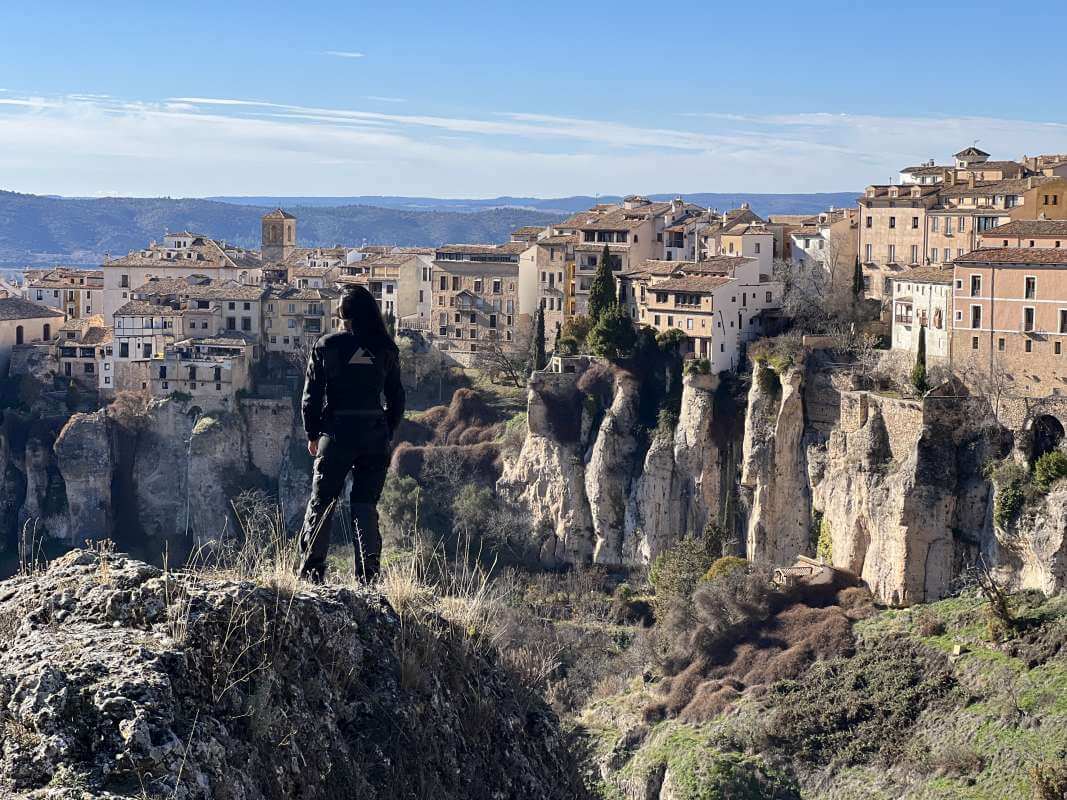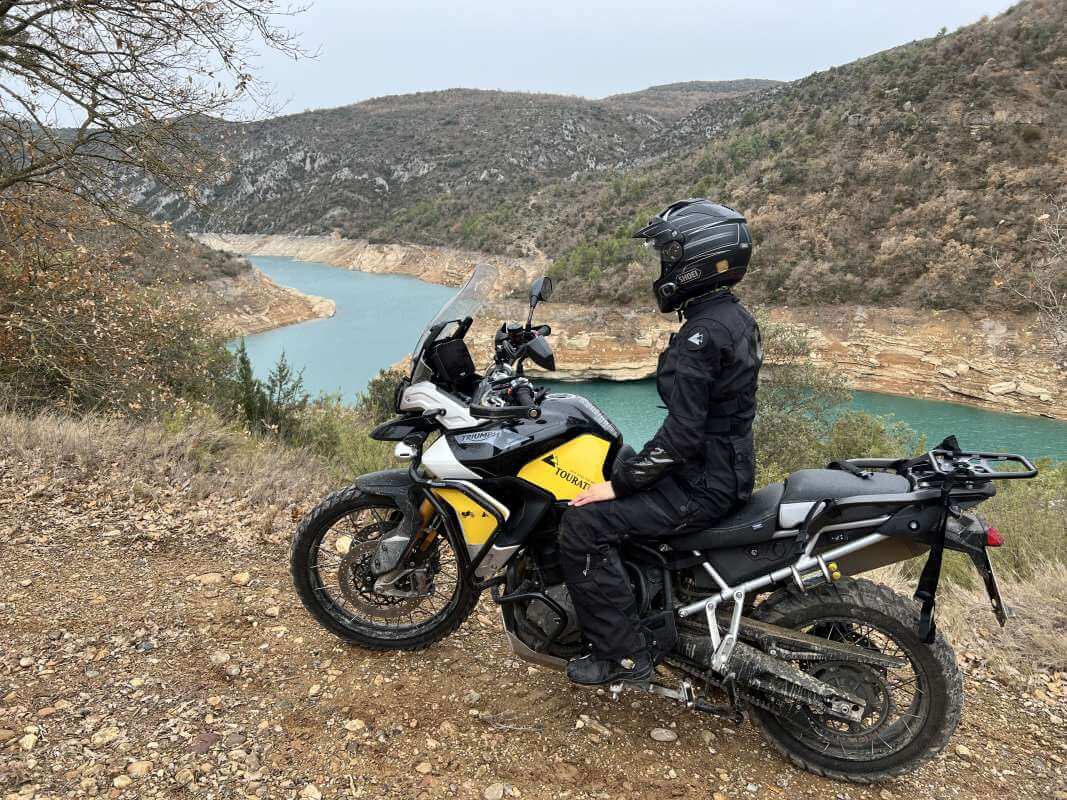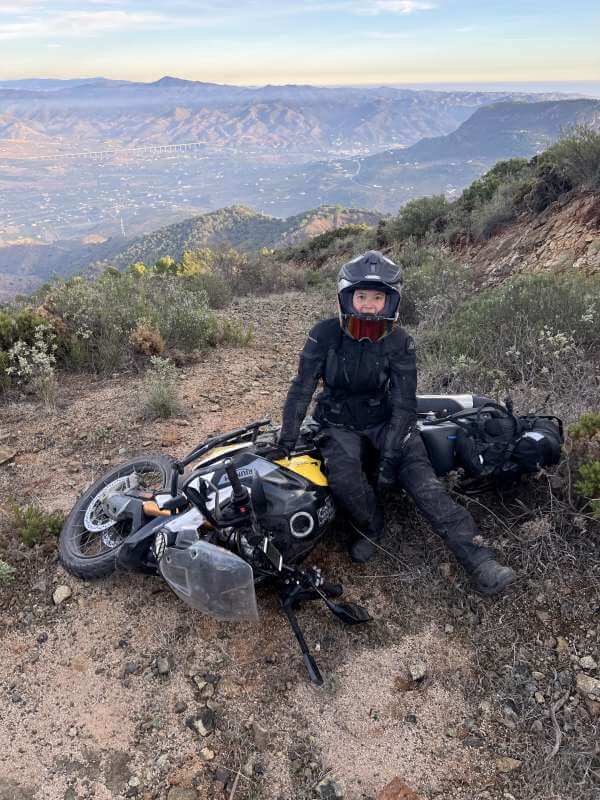 Sandra & Fiona
We quit our jobs in 2018 to travel the world and bought our first Adventure Bike - BMW F 800 GS - in the USA. Our initial plan was to explore the USA for 3 months, sell the motorbike and continue backpacking through South America. But as soon as we picked up the bike and discovered the freedom of travelling on a motorbike we instantly fell in love with it. So we decided to ride it all the way from Alaska to Patagonia. We took our time riding through Central America at which point we couldn't imagine for this adventure to end anytime soon - we knew we wanted to complete our round-the-world trip by motorbike. But after sailing with our bike from Panama to Colombia our trip was suddenly interrupted by the pandemic. We had been so excited to finally reach South America but after a month in quarantine we ended up boarding a flight back home and leaving our motorbike and all our belongings in Colombia. 
At first it felt like our dreams of completing this trip were about to come to an end. But finding ourselves back in Europe opened up a lot of new doors and opportunities for us. Triumph had just launched their Tiger 900 Rally Pro and wanted to support us until we could return to Colombia. So we were lucky enough to continue travelling through Europe. As we didn't have any of our belongings with us, it felt like preparing for a new trip from scratch. We took this opportunity to downsize, switch to soft luggage and start camping. Fiona also took this opportunity to take her motorbike license which wouldn't have been possible if we hadn't returned to Europe. 
We feel lucky and blessed that we were able to continue our travels during the pandemic, take some off-road training and even compete in the Adventure Ride Competition in Germany. We enjoyed riding trough the Alps in Austria and experience wild camping in the most remote parts of Scotland. But we wanted to continue our world travels. So in preparation of our next adventure, riding into Africa, we reached out to Touratech. By now we knew that having the correct gear was crucial to enjoying our journey. And we knew what riding through daily temperatures of 35 degrees Celsius plus felt like. We needed vented gear that could get us through these temperatures and we needed to make sure that our bikes had the right level of protection. 
Thanks to Touratech we are now riding on two Tiger 900 Rally Pros with the best possible protection and suspension. Fiona has been able to gain experience riding twisty mountain roads in Spain and throw herself into the world of off-road riding. At 1.63m Fiona never thought that she could comfortably ride a tall bike like the Tiger 900 Rally Pro. But Touratech has been able to fully customise the bike, lower the suspension and seat so that she can reach the ground. We now feel confident and fully prepared for the next chapter of our journey and explore Africa on two bikes!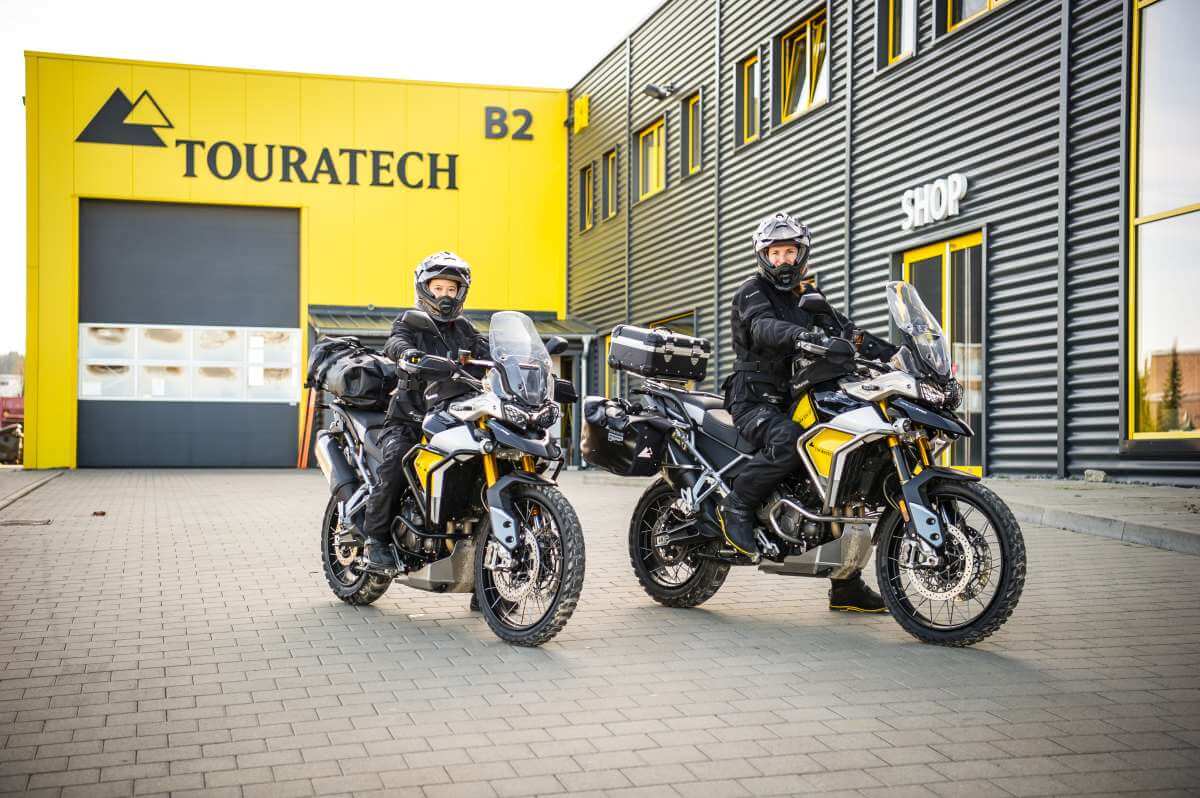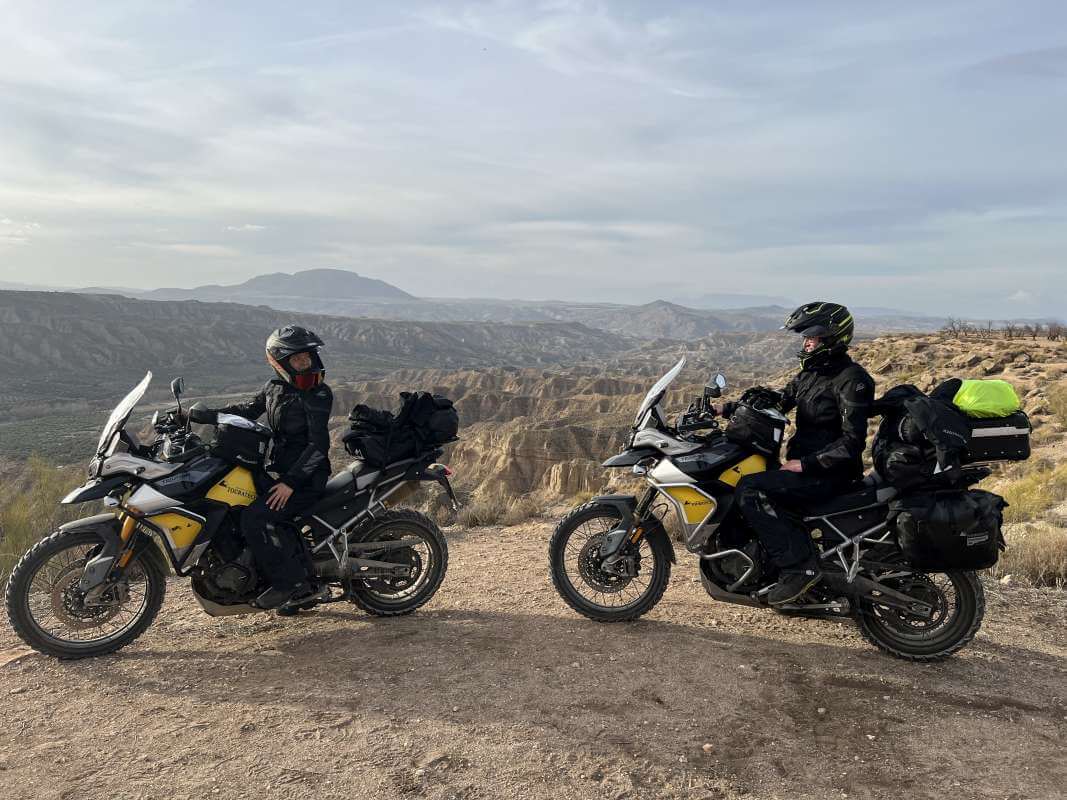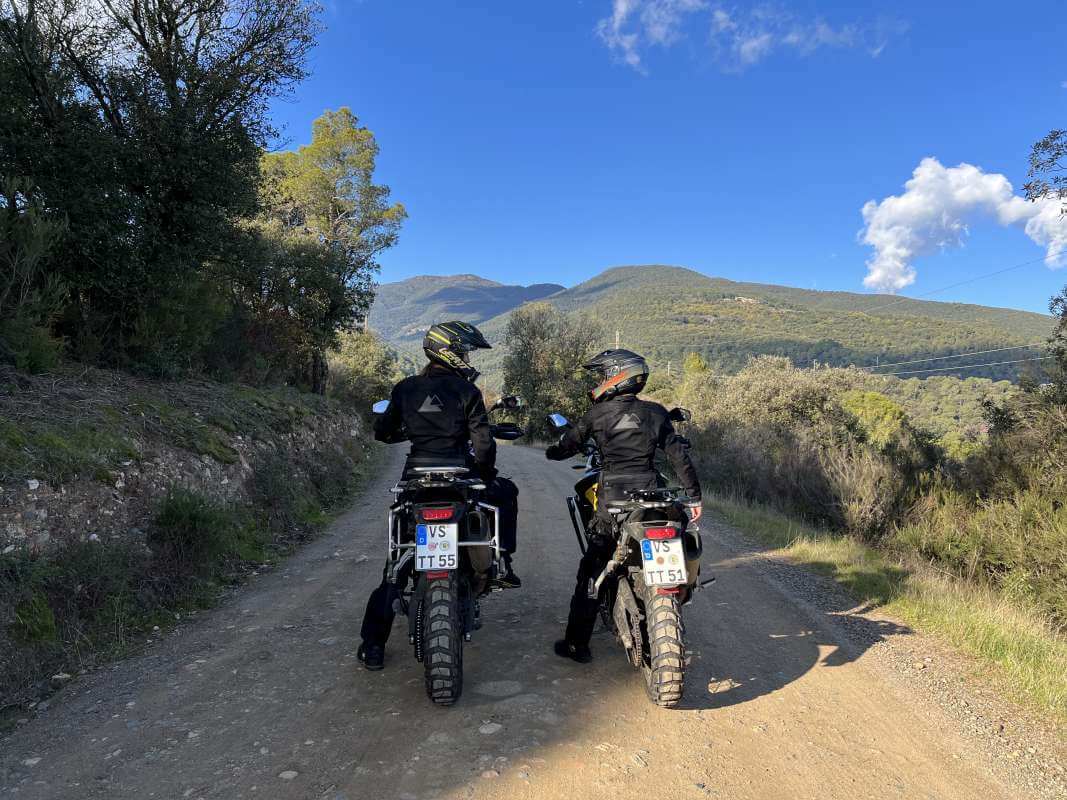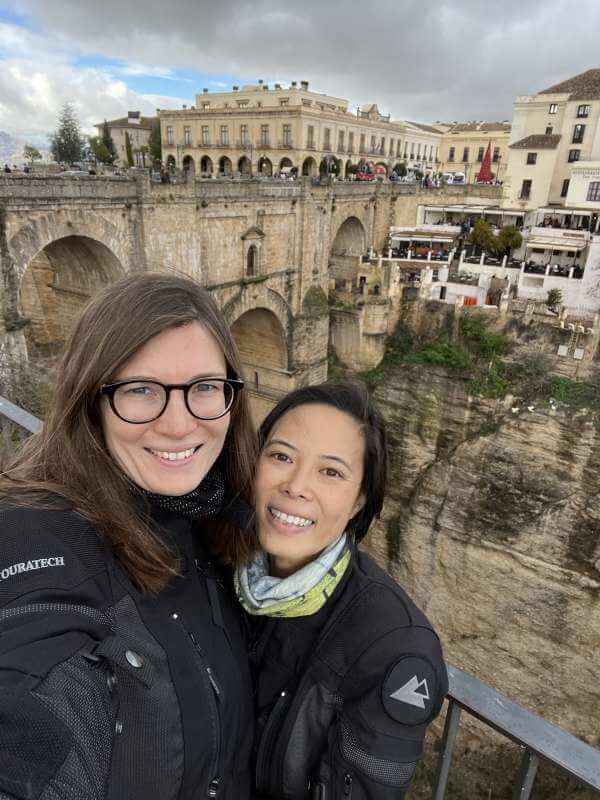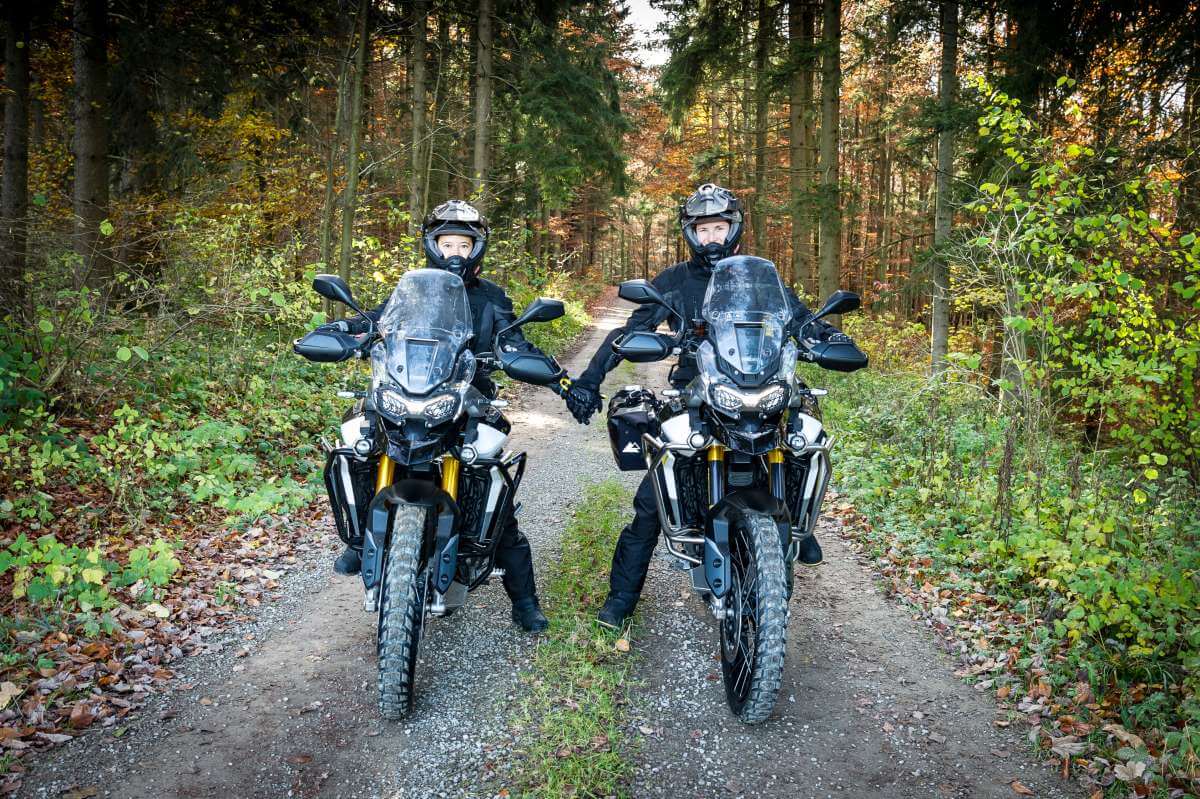 Thanks, 
Sandra & Fi.
Fiona and Sandra share useful travel tips on their travel blog www.advtravelbug.com and you can follow their adventures across their social media Instagram & Facebook and YouTube-Kanal channel!