After returning from her grand tour of Scandinavia, Marta Zajchowska from Look around the Globe (LATG) decided to work on her offroad skills. Marta Zajchowska, polish by birth, completed an intensive training programme and would like to pass on her know-how to other women in the future.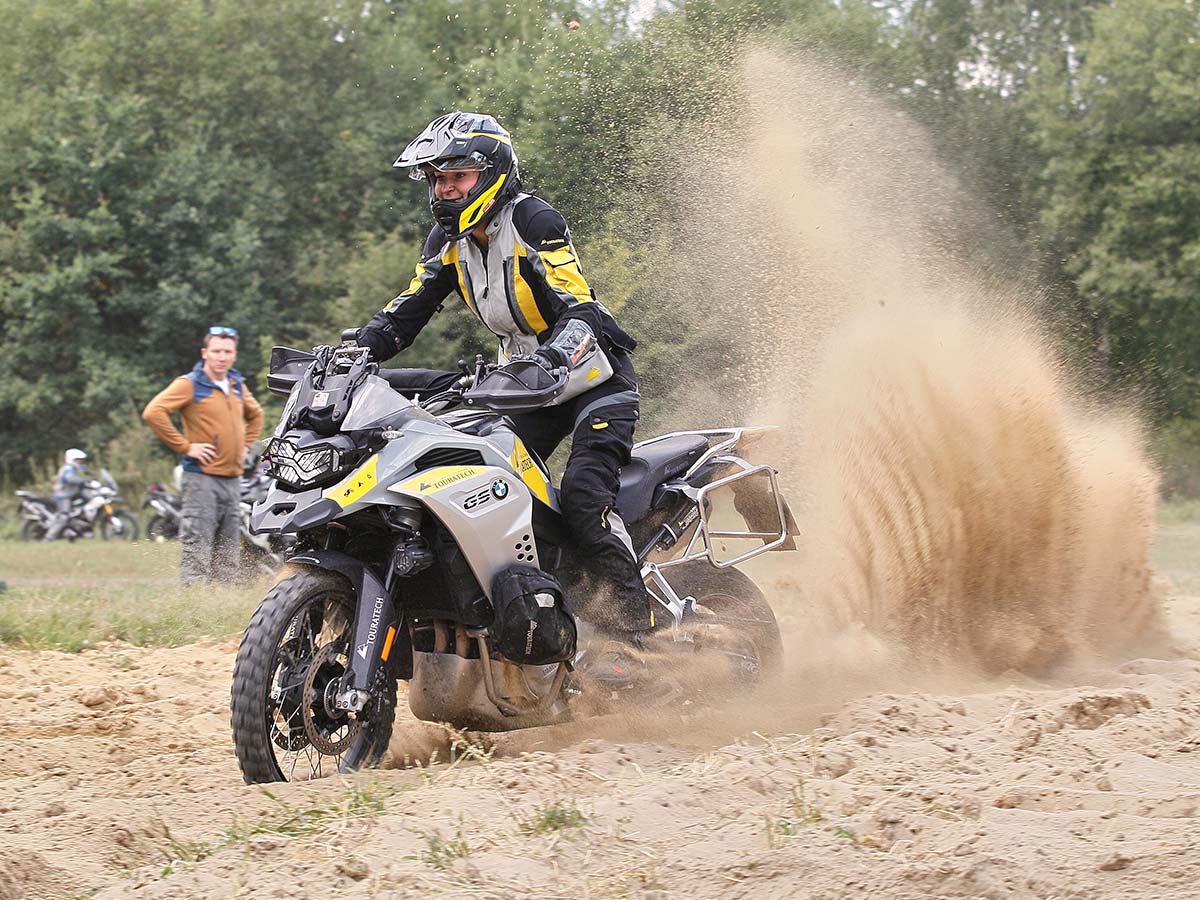 Anyone who has followed our LATG journeys knows that I was a pillion passenger most of the time. It was only recently that I sat with my hands on the handlebars of my own BMW F 850 GS. High time to gain more confidence in difficult terrain as well. At the beginning of my first training with Helios Moto Tours, I was one of the few participants who managed to cross a large deep sand field without falling, but riding technique had played no part in that at all. So there was a lot to do for both the coaches and for me.
I then spent the winter watching videos, to familiarise myself with the broad field of offroad riding technique. In January, I also trained with a 350cc KTM sport adventure bike. Riding on ice and snow provided me with numerous other valuable experiences.
I cancelled a tour planned for February to Tunisia, where I'd wanted to train with the light motorcycle, because of the war in Ukraine. Instead, from spring onwards, I spent almost every weekend with my offroad friends on gravel roads, where they showed me countless tricks.
I had the opportunity to try out several adventure bikes and always came back to my F 850 GS Adventure. Like many women, I find riding a big bike safer, but like them, I too have a problem picking it up again after a fall. Accordingly, I invested a lot of sweat and tears in making sure that I could put my bike back on its wheels in any situation.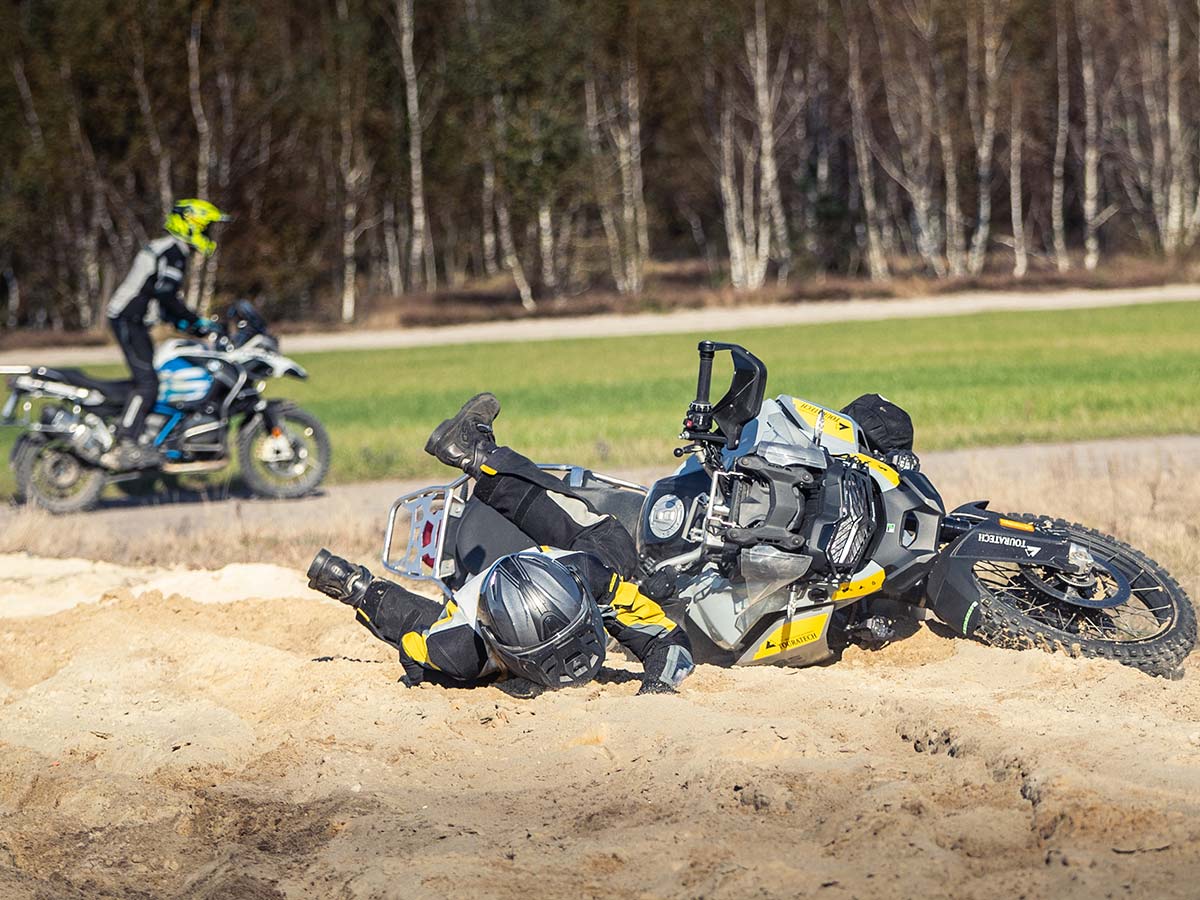 Equipping it with protectors and folding levers for clutch and front brake – after having broken off the original parts twice – also reassures me.
This was followed at the Travel Adventure School and Proenduro.pl, by intensive training sessions which gave me additional confidence offroad.
In the meantime, I've swapped my tried and tested 50/50 tyres for typical offroad tyres. I don't ride long distances with them anymore, but the fun of sand, stones, mud, wet grass and surprise offroad challenges more than makes up for that.
And I still have a big goal: to obtain a trainer's licence and teach other women how to ride offroad.