Marta and Lukasz had to interrupt their Look around the Globe project due to the pandemic. They bridged the waiting time with tours in various Central Eastern European countries.
It took us over two months to return home from Oman – where we got stuck because of the pandemic – and another year until our faithful motorcycle "Donkey" arrived back home – a time we used to tour the neighbouring countries of our native land, Poland.
For us, this year was marked by a revolution: we now take to the road on two motorcycles. It's not that we didn't like being two-up on a motorcycle or that it's not possible to travel together on a BMW F 800 GS. It's all a question of organisation, and we've always managed it with flying colours. But now, it's just more convenient for both of us.
However, the force of habit is so strong that, even now, the second motorcycle is usually only half packed. And we still occasionally lose the overview of what has already been stowed, just as we did on our first trip to Prague. But luckily it is possible to survive a few days without your wallet, Powerbank or favourite clothes. We learned our lesson and the following trip, in June this year went smoothly once again.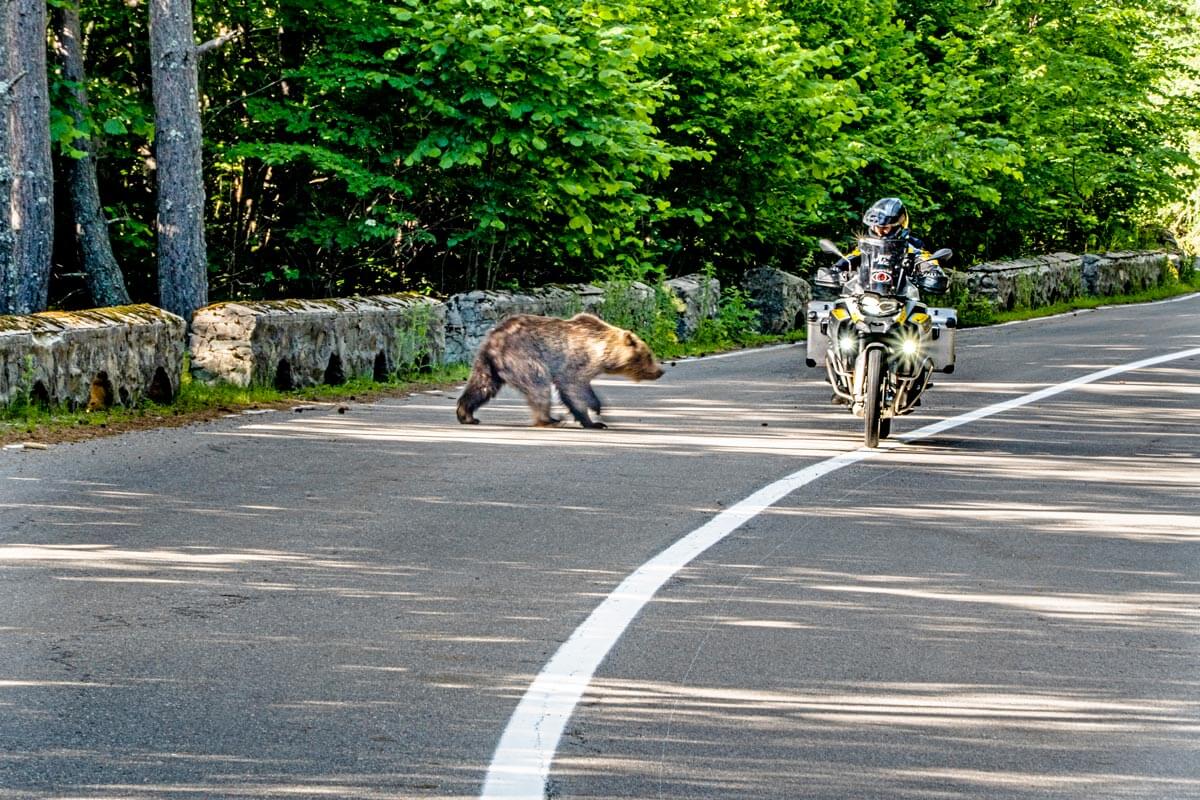 Romania turned out to be a real test for our riding skills. Especially for me, as my offroad skills are still work in progress. We followed the ACT Romania and took part in the Touratech Rally. Regardless of whether we sweated in the sun at 40 degrees Celsius or were soaked by rain in thunderstorms, we enjoyed legendary routes and mountain passes such as the Transfăgărășan or the Transalpina.
Road fever was reawakened in us during these adventures. The adrenaline on these demanding routes did the rest. Our next destination is the North Cape, and what follows remains to be seen.
www.facebook.com/LookAroundTheGlobe