The licence-free O nosso Dakar rally through the Portuguese Alentejo is custom-made for dual sports bikes from 600 cubic centimetres and offers incomparable off-road fun. A Touratech team was there.
It all started with a whim of some die-hard rally fans. Electrified by the incredible performance of the factory riders, the off-road maniacs wanted to go off-road themselves with their enduros on the rest day of the Dakar Rally 2013. The idea of the O Nosso Dakar (Portuguese: Our Own Dakar) was born.
As is well known, there is no shortage of challenging routes in the south of Portugal; so the riders could fall back on routes from the 2007 Lisboa-Dakar Rally as well as numerous WRC rallies. Word of the ingenious event quickly spread through the scene, and year after year more and more riders came to the unique rally.
In January 2023, the O nosso Dakar celebrated its tenth edition. Perfectly organised by a team led by Filipe Elias, head of Touratech Portugal, the anniversary edition turned into an unforgettable off-road sports weekend. More than 400 enduro riders with bikes above 600 cubic centimetres took on four tracks of about 200 to 250 kilometres each. They navigated in the classic way with a road book.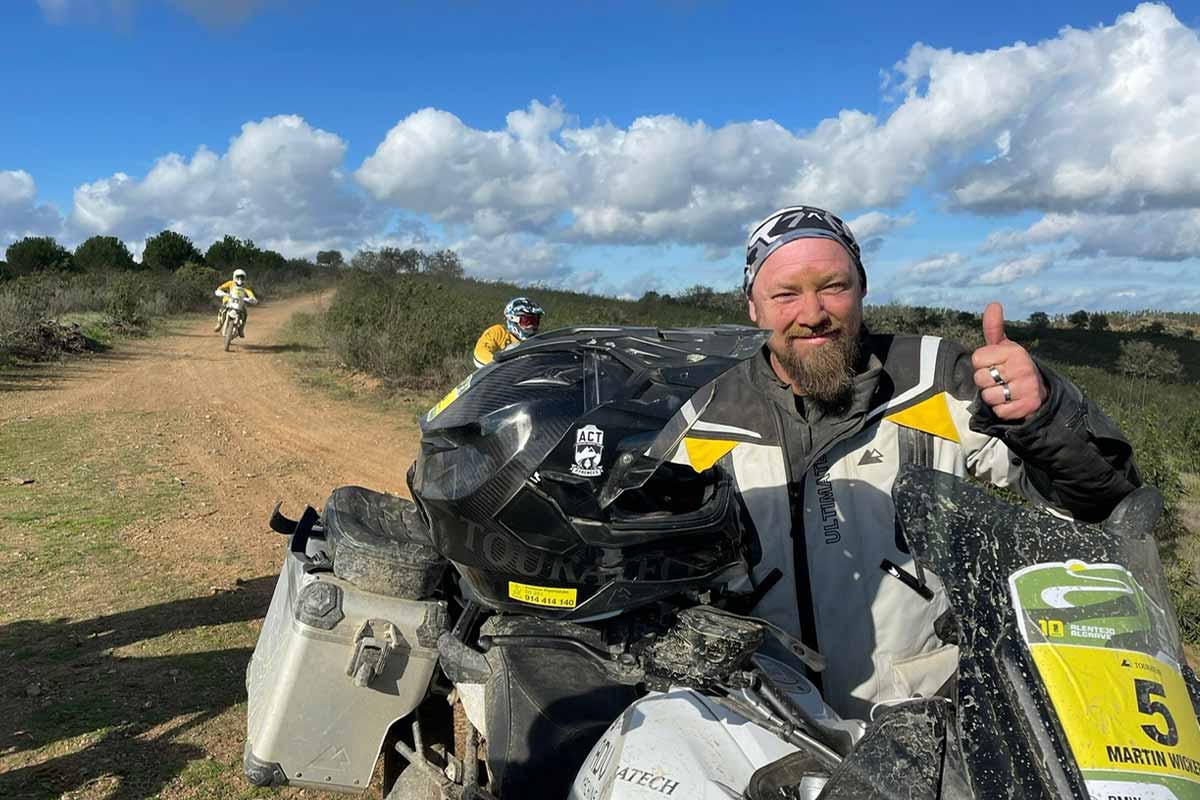 Also present was a team consisting of Touratech owner Marc Pelzer, CMO Martin Wickert and Elvio Andrade, the head of international sales. Martin Wickert sums up: "The O nosso Dakar shares the values that we also live at Touratech. These include authentic adventure, camaraderie and mutual respect". The latter aspect in particular was given even greater importance at this year's O nosso Dakar. Not only does the amateur rally run 100 per cent on legal routes in close cooperation with the local authorities, but this time a noise tester was used for the first time during vehicle scrutineering. "The O nosso Dakar has once again proven that off-road adventures in harmony with nature and the interests of local residents are not only possible, but also great fun," Wickert emphasises.