In the heart of Germany, near Stadtoldendorf in the Weserbergland region, there is an extraordinary offroad paradise: the Enduro Center Mammutpark. Touratech organises the annual Adventure Camp in these unique grounds – and there is also plenty else on offer for trail riders.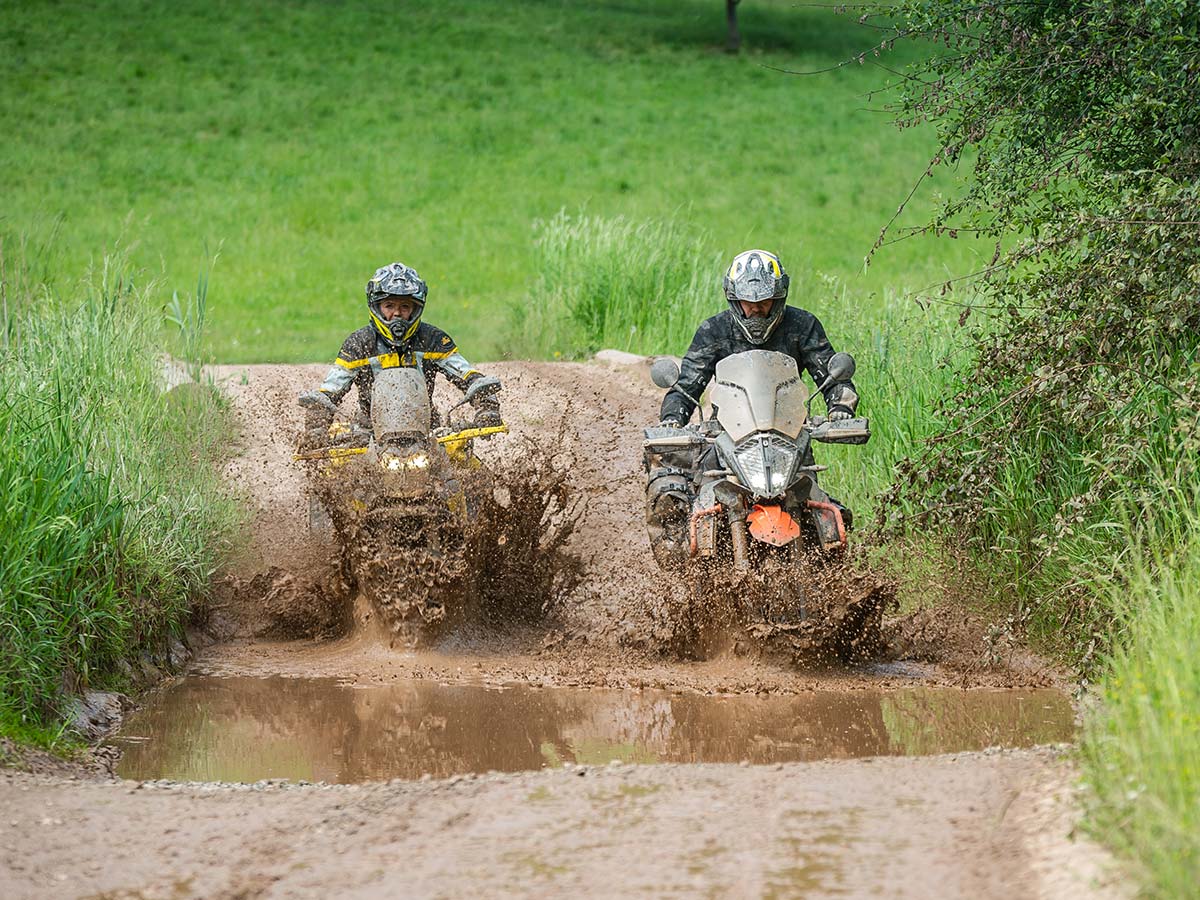 It sounds almost too good to be true: 130 hectares of pure offroad terrain, criss-crossed by countless kilometres of gravel tracks and trails. For the second time, Touratech organised the Adventure Camp, which was held at the Enduro Center Mammutpark from 15 to 17 July 2022. Under the supervision of trained supervisors, the participants were able to practice special riding techniques with their adventure bikes at six technically different locations in the park. After shared offroad adventures, the riders exchanged ideas around the campfire in the welcoming barbecue area.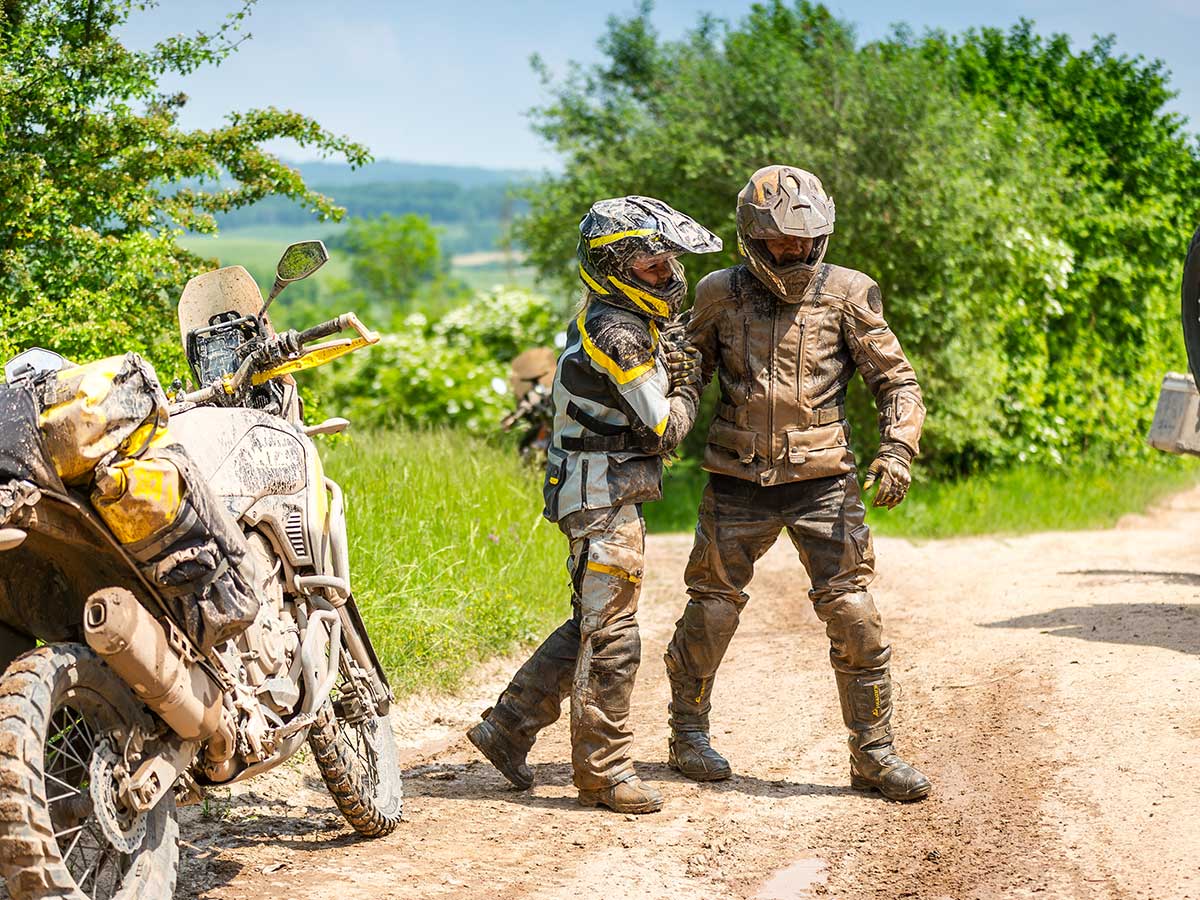 Training from March to October
The team from Enduro Center Mammutpark, led by Kolja Eger, offers adventure bike training throughout the season. Depending on the training format, there are, at the most, six to eight participants in a group. In addition, individual training is offered for single riders or closed groups. There are currently nine instructors providing training, and the plan is to expand the team to 15 regular instructors. Training sessions are not only available at weekends but also on weekdays.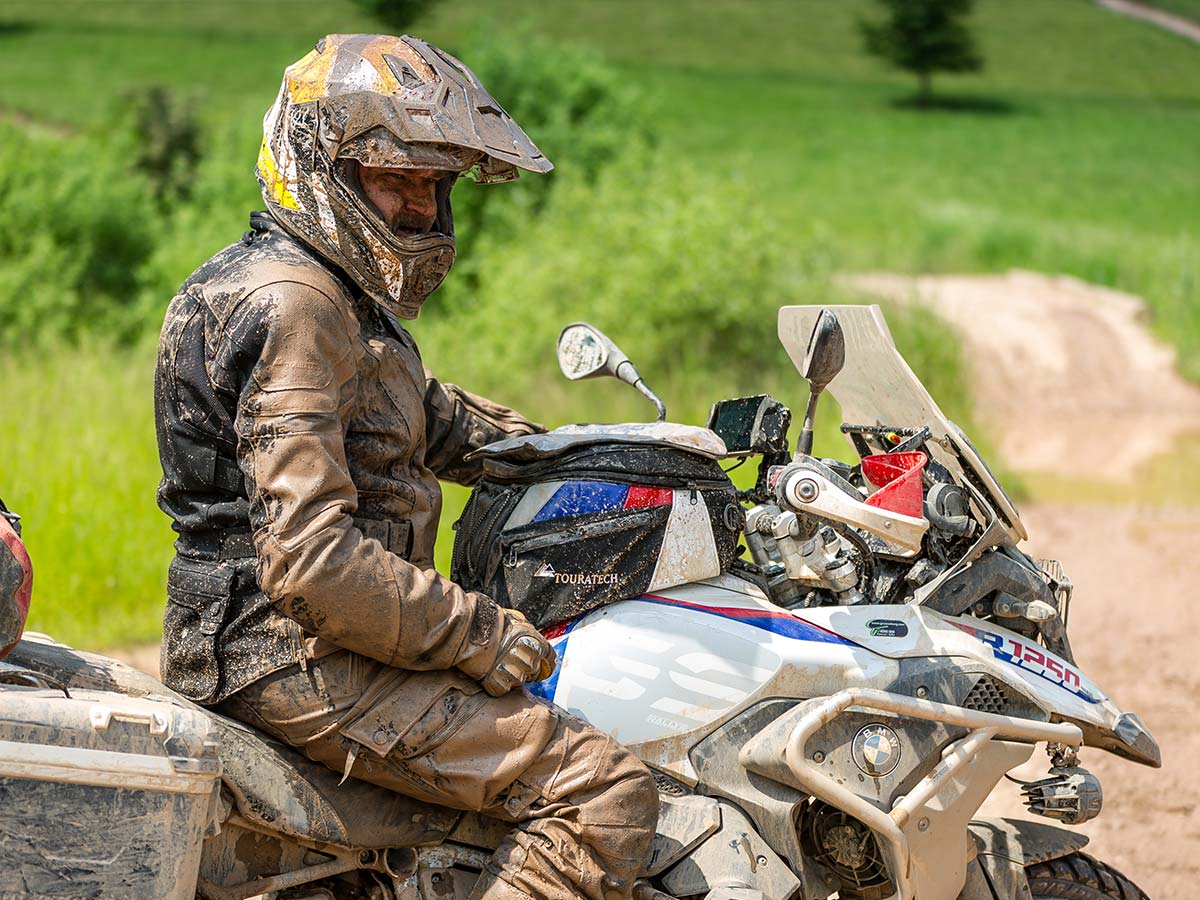 The varied route profiles on the extensive grounds offer perfect practice opportunities for all riding levels from beginner to advanced. There is a special area for beginners to practice the basic exercises under "laboratory conditions", as Kolja calls it.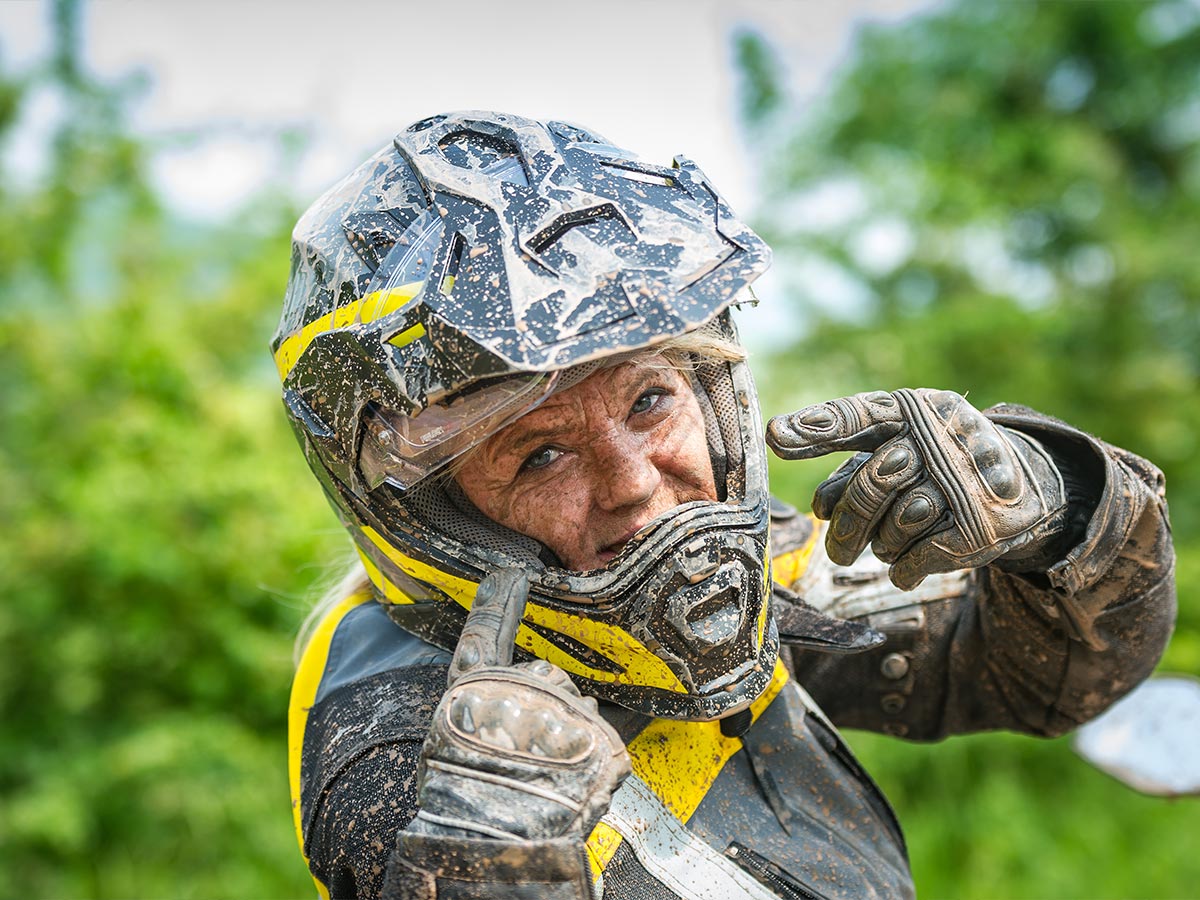 Those who do not want to practise with their own adventure bike have a choice of 30 rental motorcycles from different manufacturers. The rustic restaurant on the premises, with its large sun terrace, also welcomes day visitors. A small Touratech shop is also located there and serves as a "Welcome Centre" and somewhere to take a break.
The dates for the 2023 season are now available. This and much more information can be found on the website of the Enduro Center Mammutpark at www.enduroxperience.de