The ACT UK tour brought the team together with some of the most prominent British motorcycle travellers: Nick Sanders, Charley Boorman and Simon & Lisa Thomas.
Nick Sanders
Maybe the fact that googling his name brings up a list of similar search terms, including illustrious figures such as Hunter S. Thompson, Steve McQueen or T.E. Lawrence says something about Nick Sanders. And yes, if you mix the character traits of these people together, you might get Nick Sanders. Perhaps you should add a pinch of Phileas Fogg.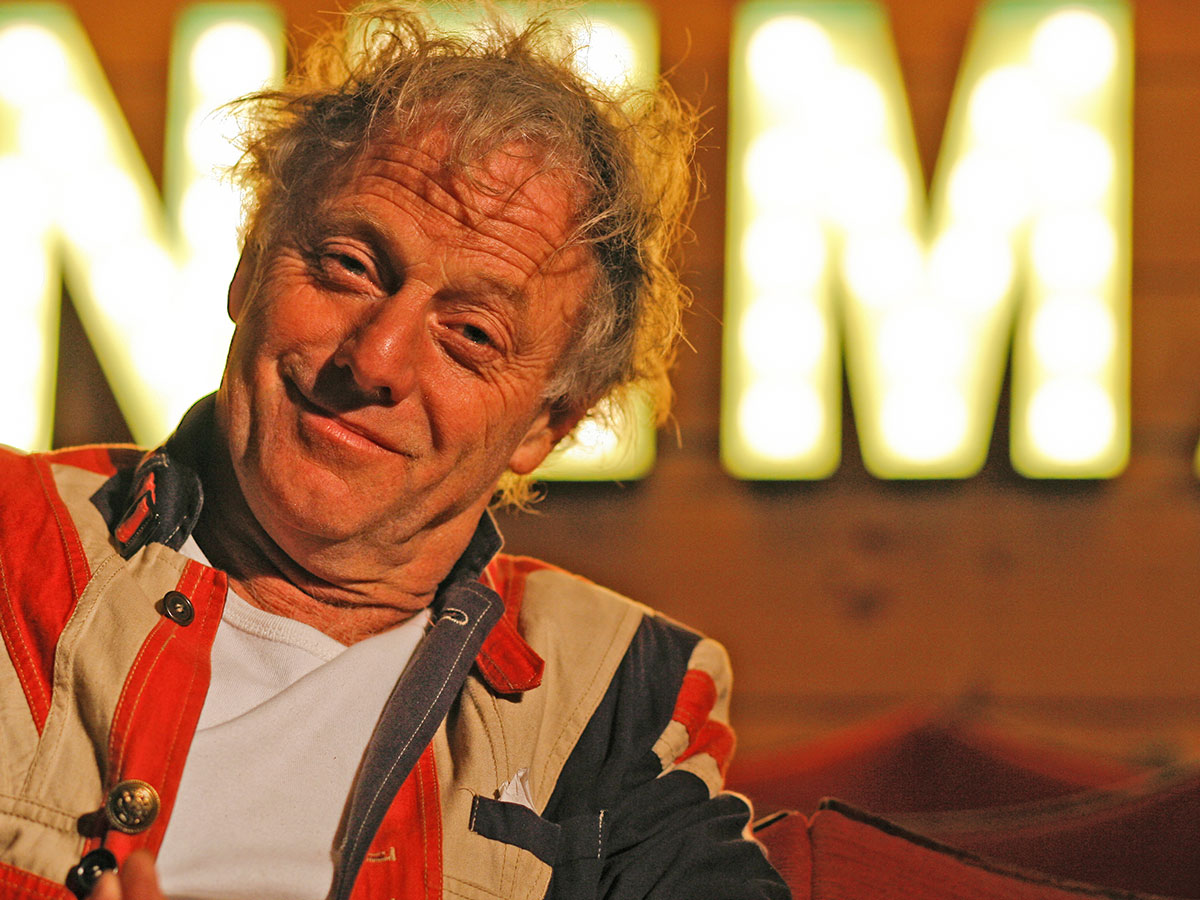 Where do you start with Nick? Circumnavigating the world – and fast – could be said to be his trademark. What many people don't know is that Nick's passion started with a bicycle and that he completed his first journey around the globe in 1981 in 138 days. Then he switched to motorcycles and did a round-the-world trip in 1992 on a Royal Enfield Bullet. In 1997, he set his first world record for circumnavigating the globe at 31 days and 20 hours, only to break it in 2005. It took him just 19 days and four hours – appropriately enough, on a Yamaha R1 Superbike.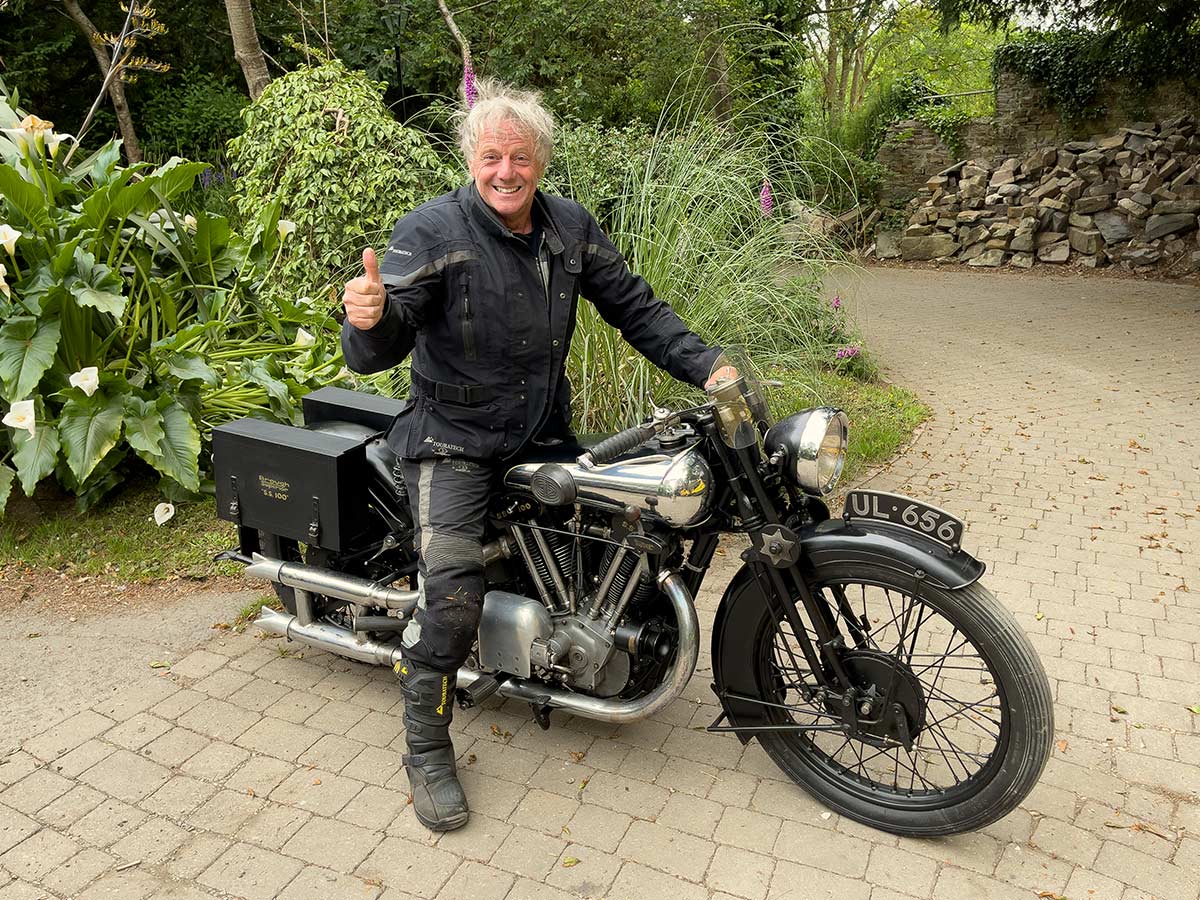 Apart from his passion for motorcycles, Nick is also a hot air balloonist, microlight pilot and canal boat captain. And in this area, too, Nick is game to try extraordinary things – he has already done a long-distance canal boat trip from London to the Black Sea.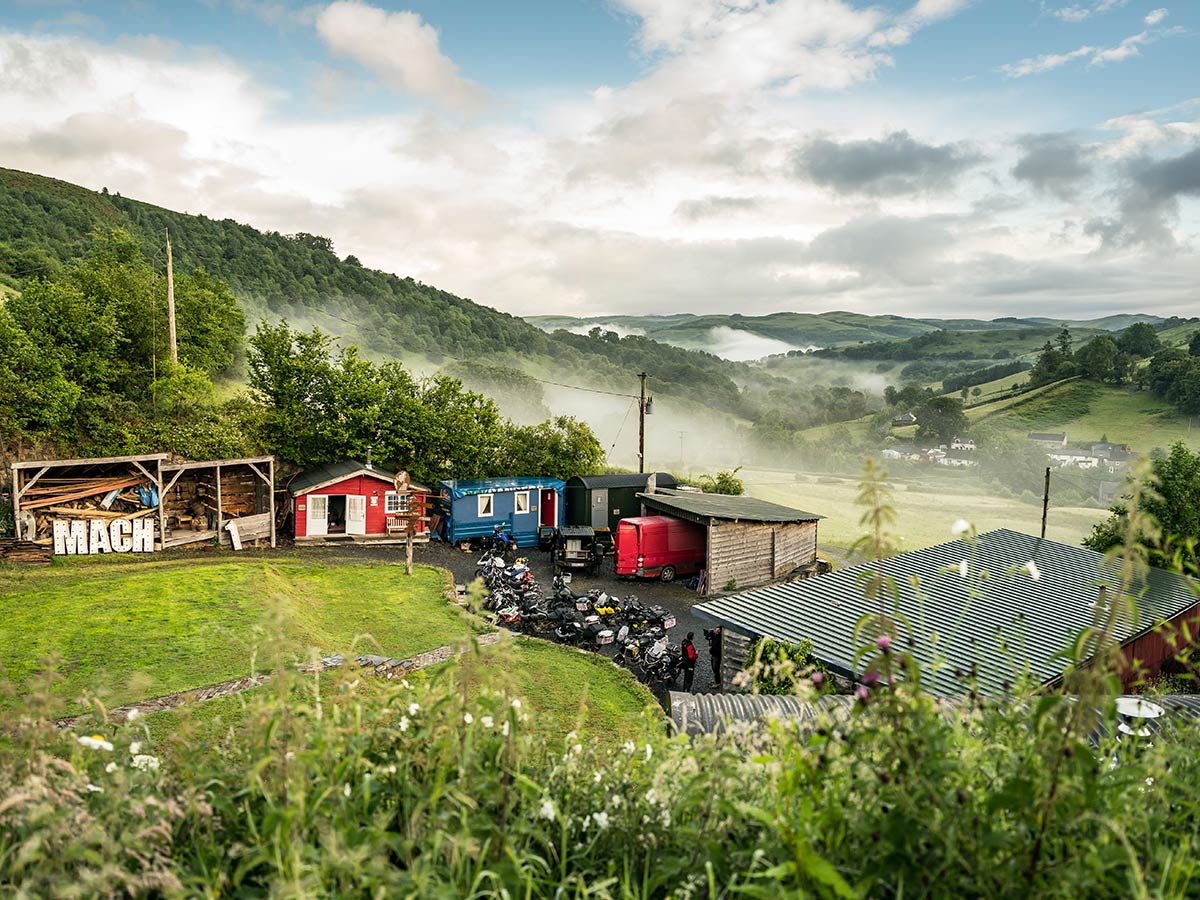 Nick recently circumnavigated the world once again on the Yamaha Ténéré 700 – in two stages, because the Covid epidemic intervened. After settling in Wales, together with his partner (and excellent cook), Dr Caroline Taylor (sister of Lisa Thomas!), he developed his Expedition Centre and the Mach Adventure Festivals. It's worth a visit.
---
Simon & Lisa Thomas
From the fastest to the slowest... Simon and Lisa set off on a 16-month round-the-world trip in 2003, but their plan was soon thrown out the window when they caught the travel bug. Their never-ending journey only came to a halt because of the Covid pandemic. In 17 years, the two of them have travelled 500,000 miles and visited 80 countries. Simon and Lisa were both particularly fascinated by the deserts and explored 36 arid regions on six continents.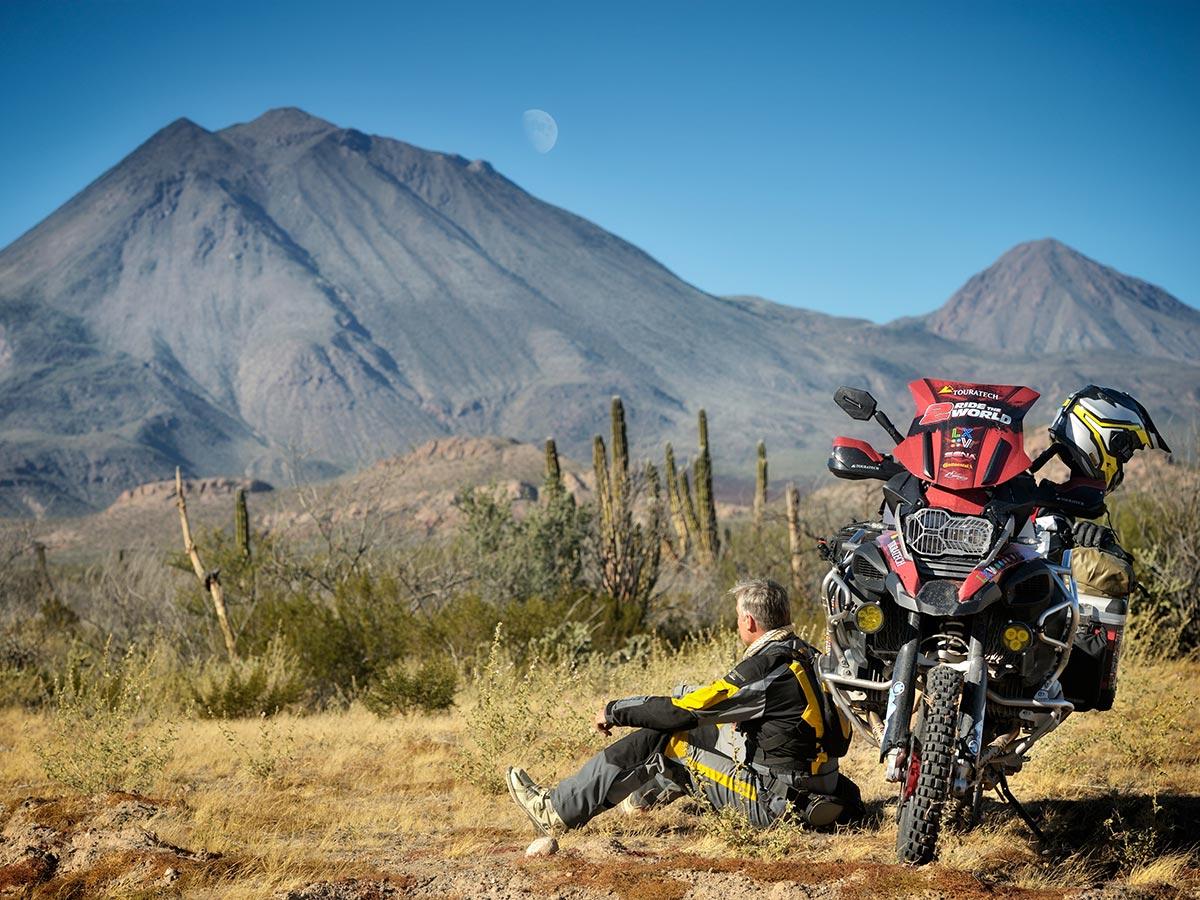 Accidents, injuries and health problems have interrupted their journey several times. Facing challenges in the aftermath of Simon's serious road accident contributed to the couple's decision to embark on the trip in the first place. And since then, while Simon suffered vertebral injury when a bridge collapsed in the Amazon region, Lisa has been struggling with heart arrhythmias for the last 17 years. Things haven't always been easy for them.
The need to get Lisa's heart condition medically treated and the spread of Covid brought the couple's journey to an end. Or maybe not – their motorcycles are still in the USA and neither of them has yet quite given up the plan to carry on travelling.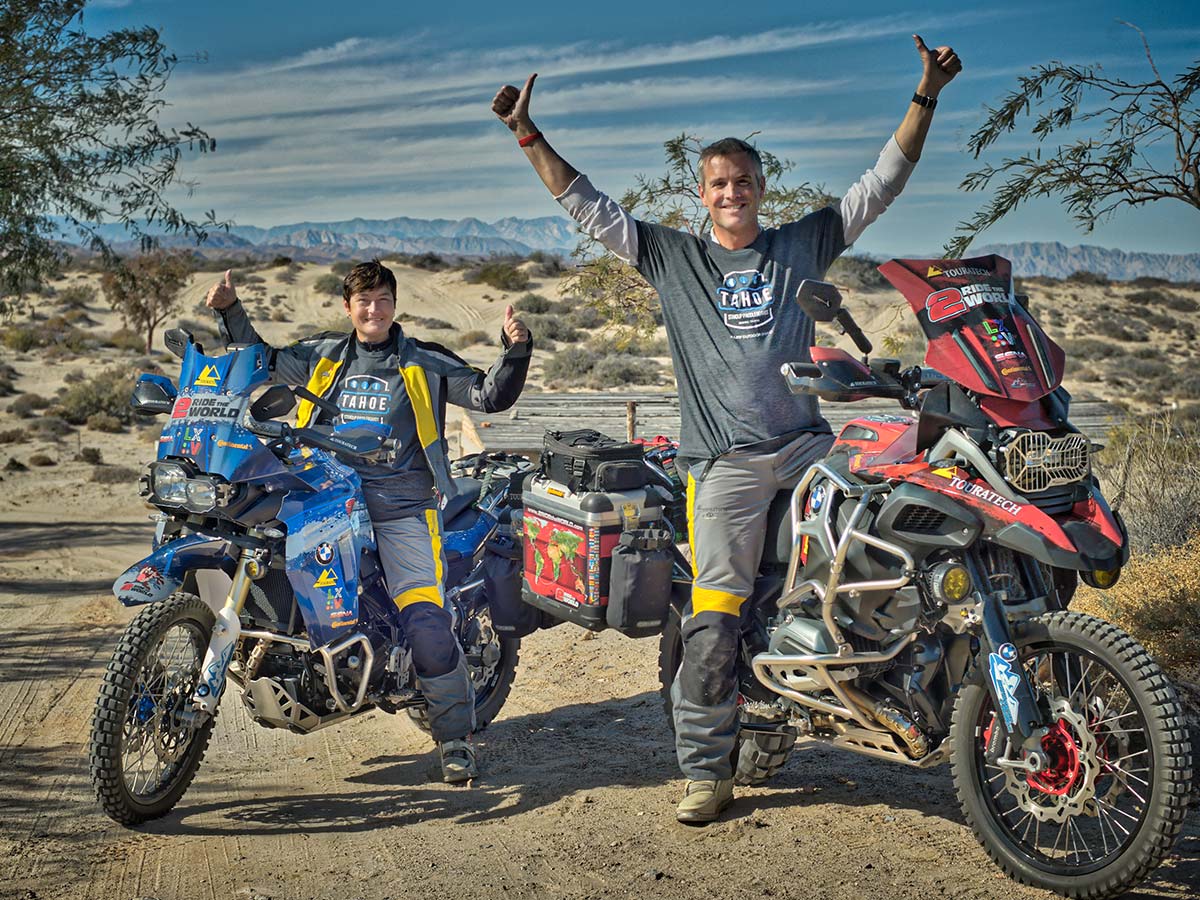 But for now, as well as developing the Living Lens workshop where they teach photographers of all levels, they've bought a cottage in a Welsh national park. Their workshops take place at Nick Sanders' Expedition Centre. Why not combine an adventure weekend with an inspiring photography course?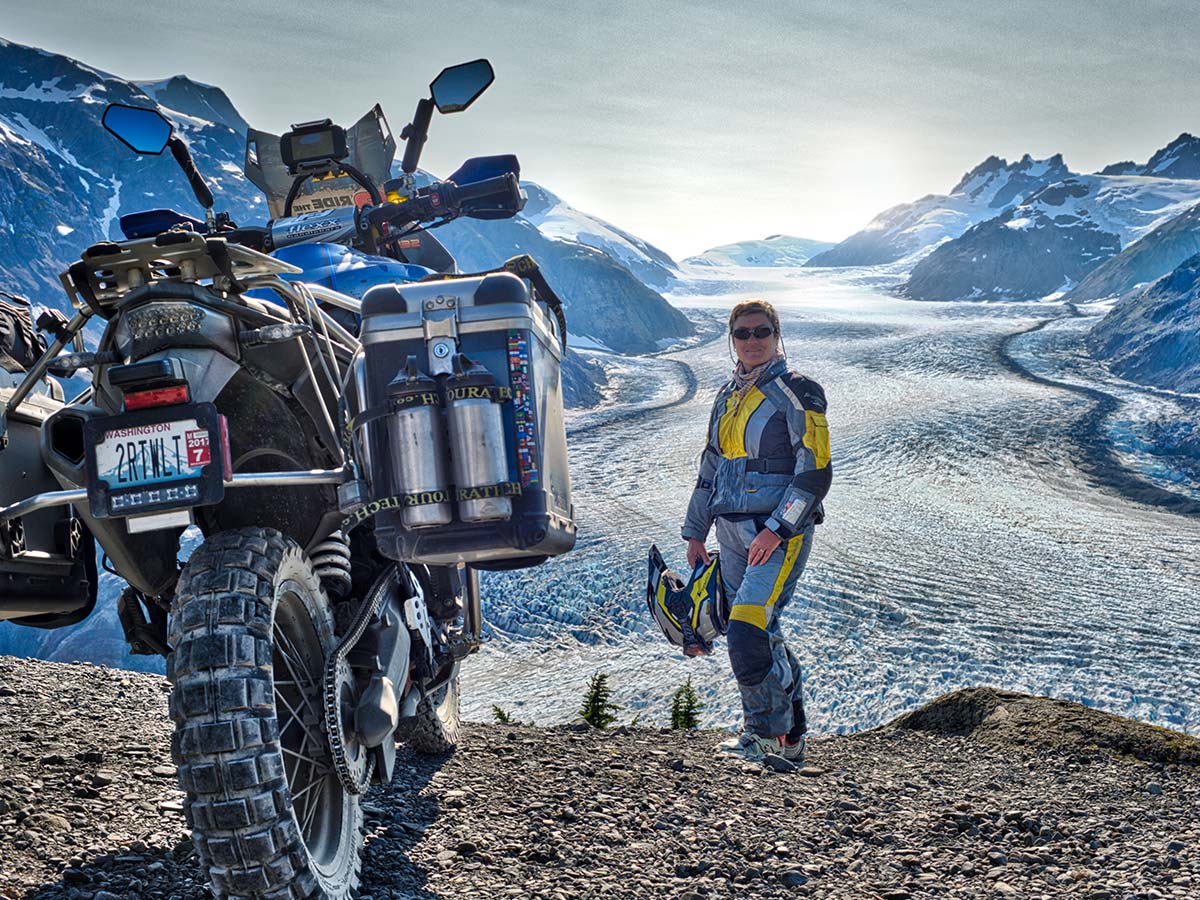 Simon & Lisa have developed their very own style of travel photography and are happy to share their knowledge in workshops.
---
Charley Boorman
Charley often self-deprecatingly refers to himself as "Thingy". This ties in with the British TV parody that made fun of the documentary "Long Way Round" about Charley and Ewan McGregor's round-the-world trip. Apart from the British penchant for irony, satire and ridicule, the worldwide success of this TV series has a lot to do with the adventure bike boom that continues to this day.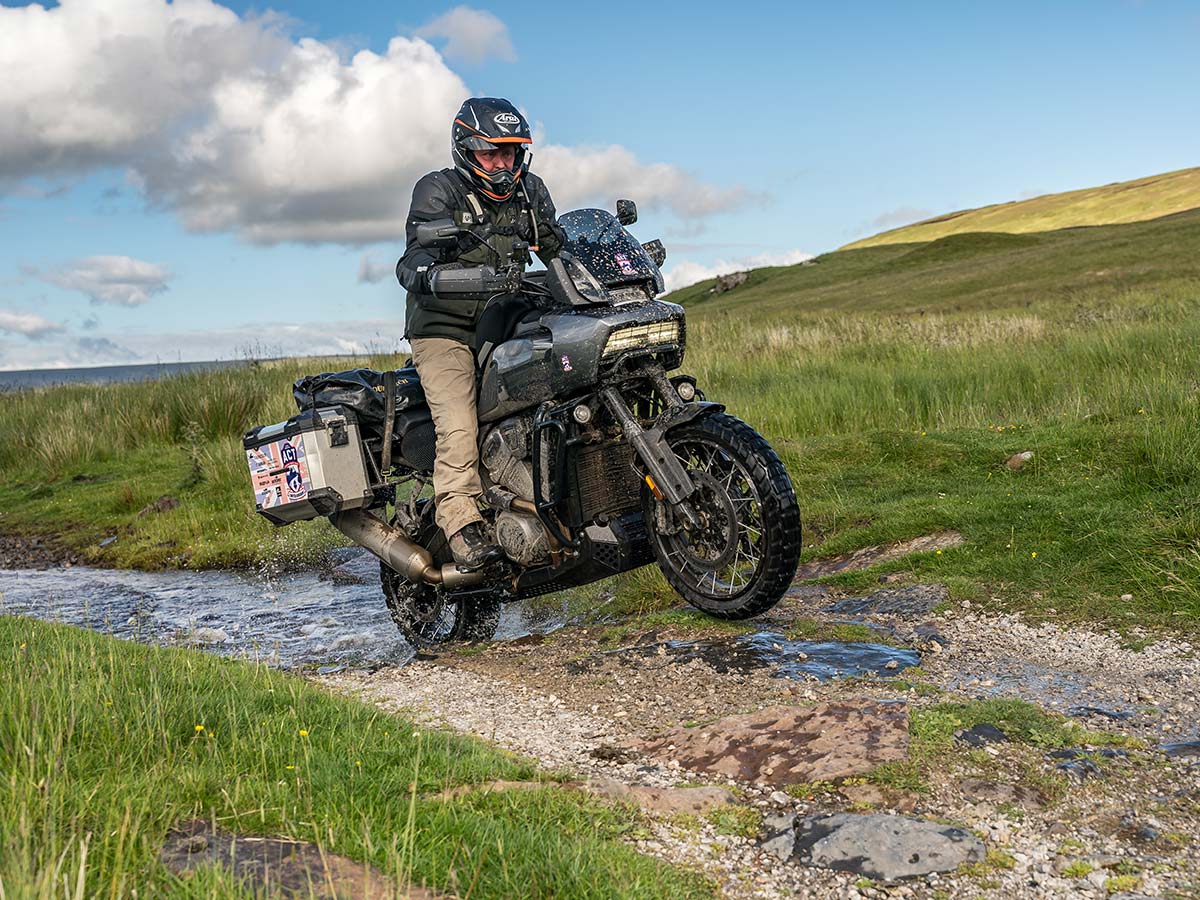 Charley and Ewan went on other trips together after their LWR trip (from London to New York): "The Long Way Down" (2007, Scotland - Cape Town) and more recently "Long Way Up" (2020, Ushuaia - Los Angeles). "Long Way Up" was remarkable in that they were riding Harley-Davidson prototype electric motorcycles.
In addition to these trips, Charley has had other adventures that have also been televised, such as "Race to Dakar", when he took part in the 2006 Dakar Rally, and "By Any Means", when he literally travelled by any means from his childhood home in Ireland to Sydney in Australia.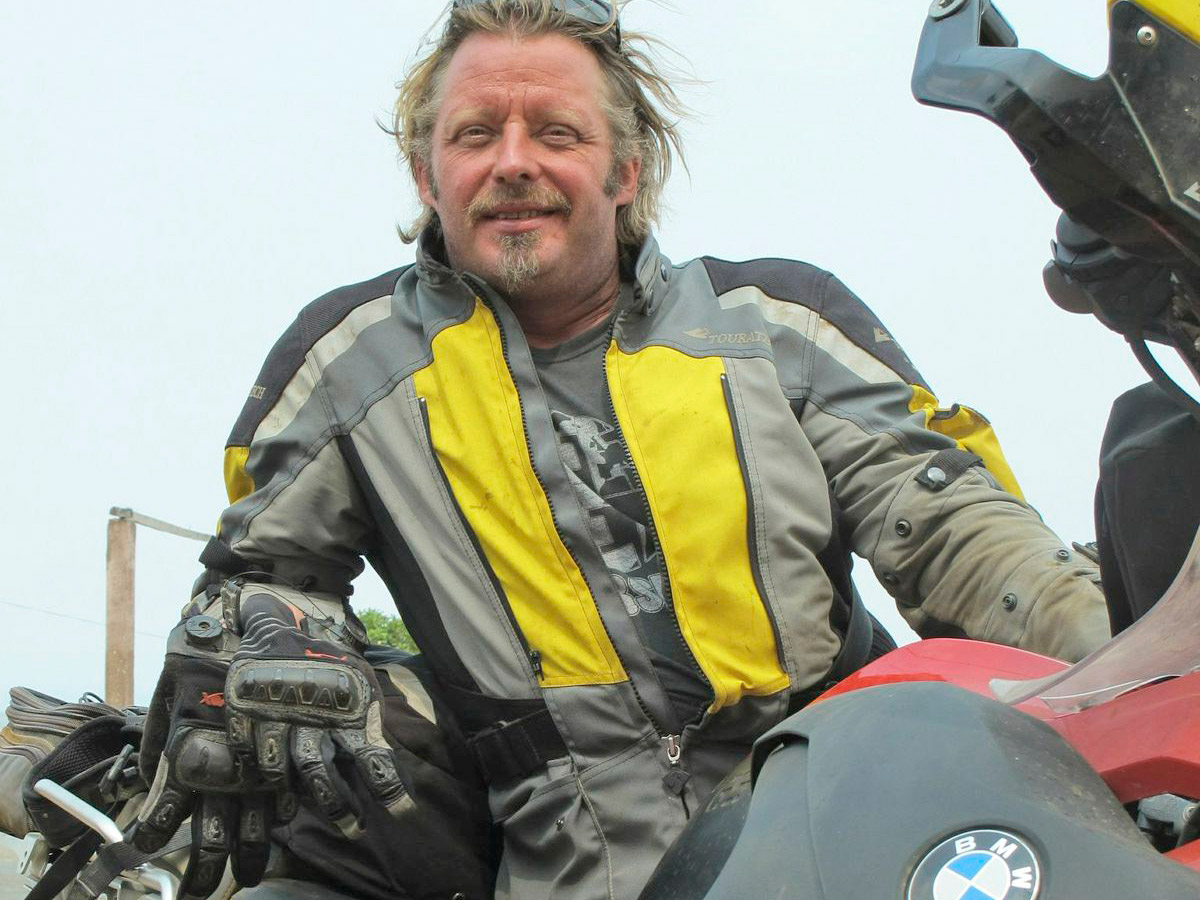 Charley is also active in the motorcycle industry away from the cameras: he works with manufacturers on various model promotions and also leads popular motorcycle tours in Africa and Australia. If you want to travel with Charley, you can find all the information on the web.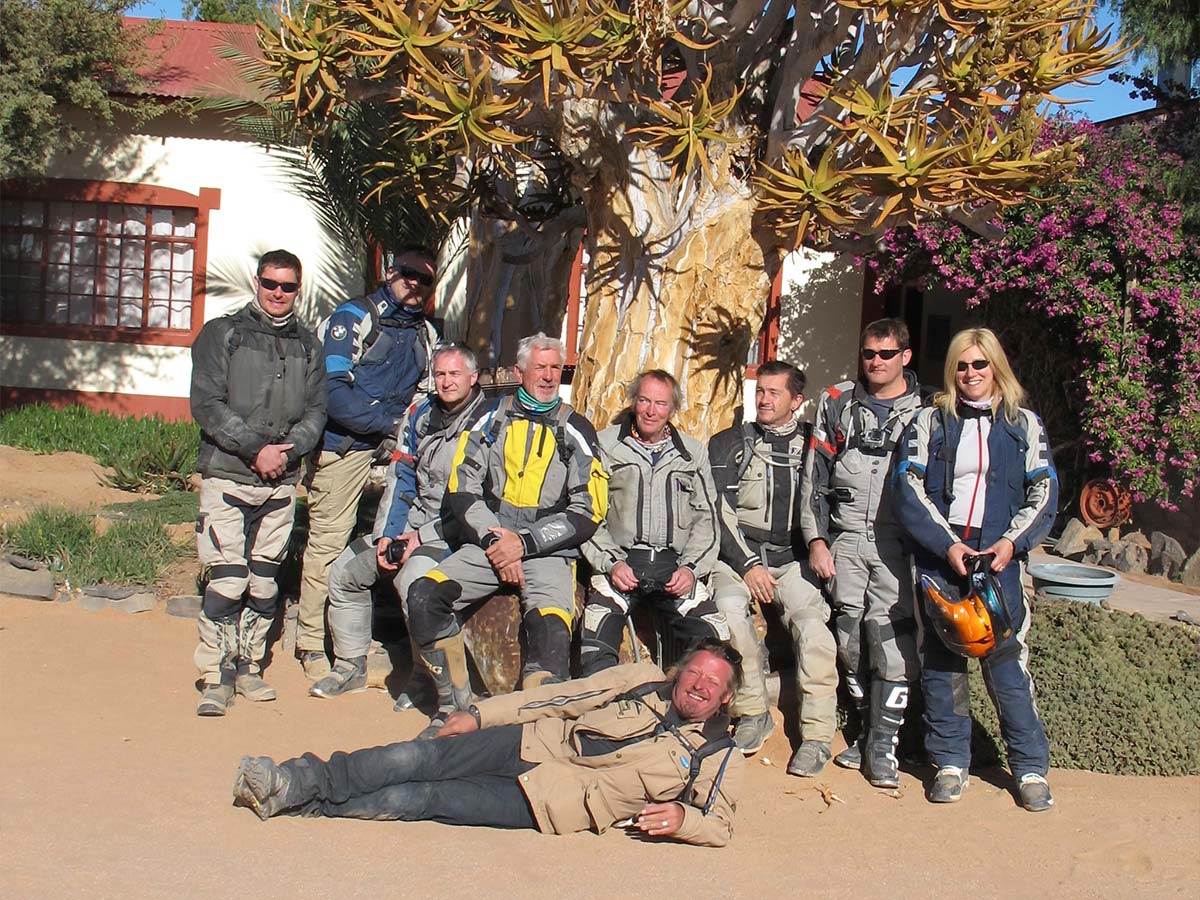 One thing is certain: if you go on tour with Charley, you'll have a lot of fun.