Dieter and Renata, better known as Duo93, are on a world tour with their BMW R 1250 GS Adventure bikes. Today we introduce you to the two of them in our portrait.
Dieter
Dieter was born in Pforzheim (Germany) and has two children from his first marriage. His training as a mechanical engineer was followed by several part-time university courses. At the age of 23, he had already begun his career. Even at a young age, Dieter had "petrol in his blood" and was full of enthusiasm for motorised two-wheelers, which he also liked to tickle a bit more power out of with his manual skills.
Renata
Renata was born in Zagreb (Croatia), can speak up to four languages and has three children. She spent most of her childhood in Zagreb. During that time, she lived for a few years in the home of her very loving grandparents, who still play an important role in her life today. With a combination of courage and entrepreneurial spirit, she opened her first hair salon in Zagreb at the age of 19 - it still exists today. 26 years ago, with no knowledge of the language, Renata emigrated to Germany. Just one year later, she opened her "Haarstudio Renata" in Esslingen/Germany, which recently celebrated its 25th anniversary.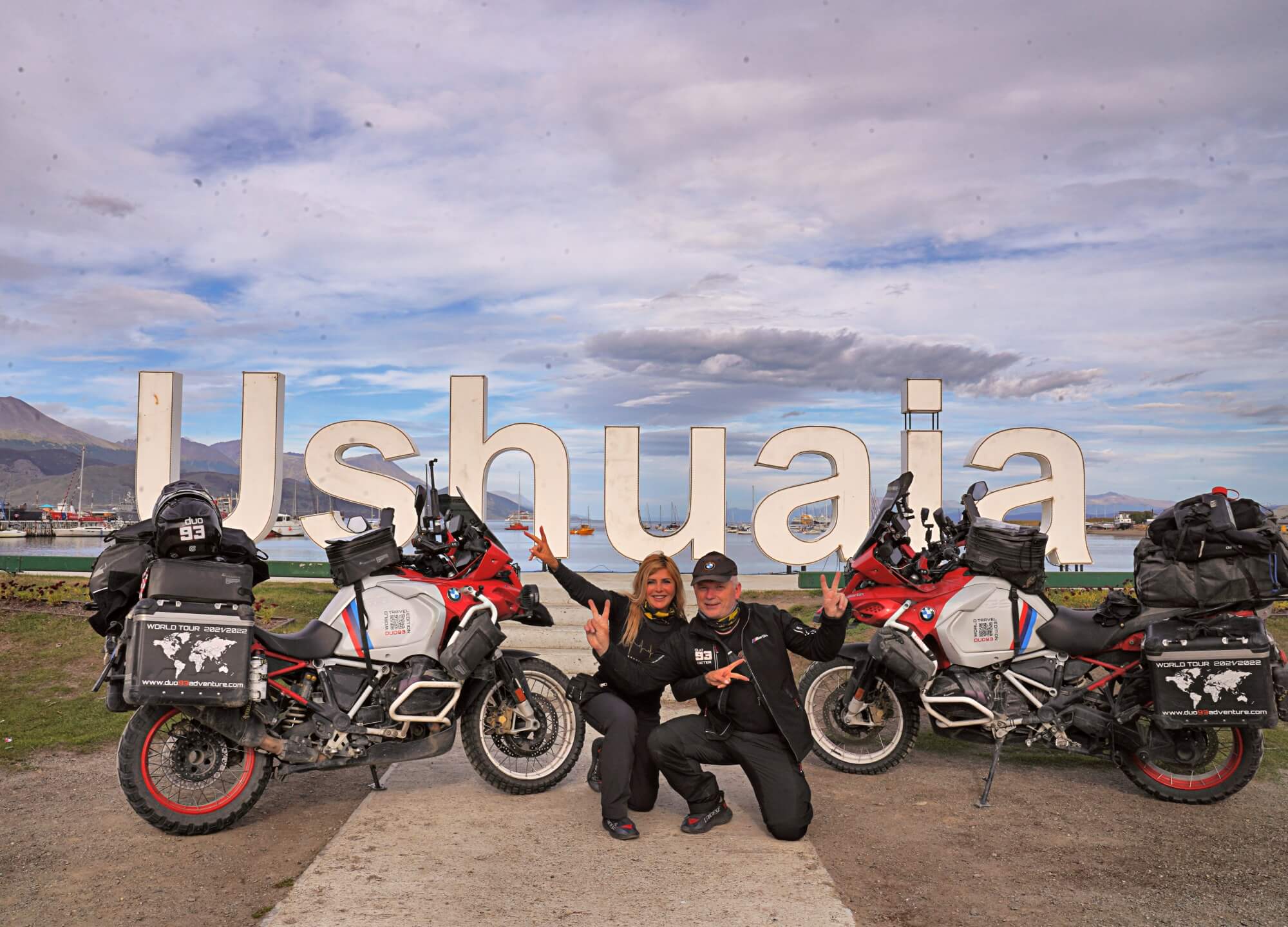 The start of our world tour on our BMW R 1250 GS Adventure
We set off on our world tour, and in August, we were drawn to the North Atlantic countries of Iceland, Ireland and Scotland. A few weeks of extremes, unique natural landscapes and natural phenomena lay in wait for us. 16,000 km onroad and offroad along the picturesque coasts of the North Atlantic with tracks for our daily riding enjoyment and enough challenges to satisfy motorbike adventurers. The Icelandic Westfjords, the Icelandic Highlands, Iceland's "most dangerous Road 622", the 2600 km Irish Wild Atlantic Way and the Scottish North Coast NC 500 were the highlights of our North Atlantic Track at the start of our world tour - motorcycle adventure trip.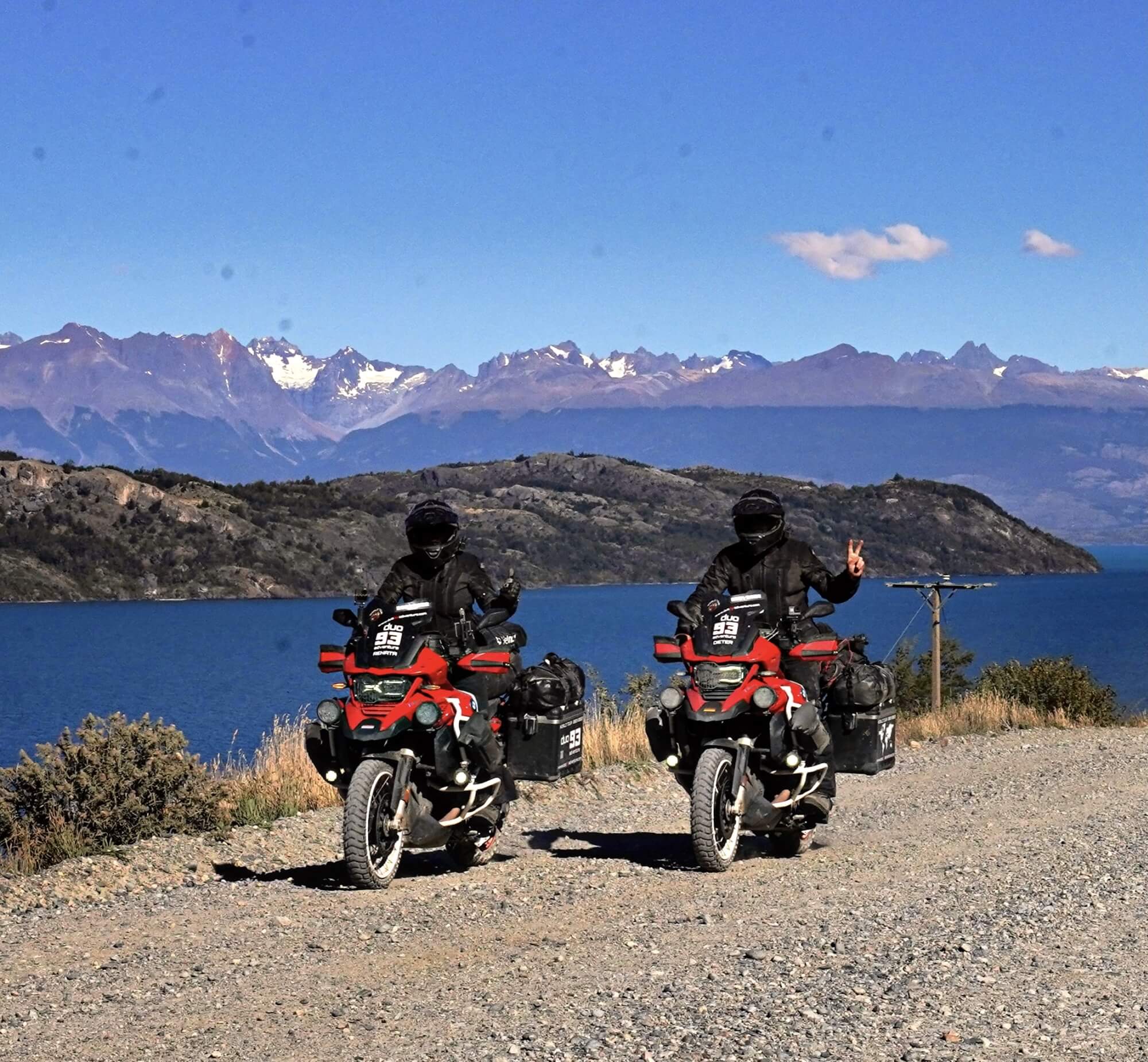 It was a trip full of diversity and contrasts. Rough nature and harsh climate were extreme contrasts to our central European climate and natural landscapes. We considered our options in these still problematic Corona times, and looked for a destination that could offer us further highlights on our trip - following on from fire and ice, volcanoes, glaciers, geysers and waterfalls. After 40 countries - primarily in Europe, it was time for another continent.
South America here we come!
South America is a continent full of contrasts and home to many cultures. Chile, Patagonia, Tierra del Fuego, the Andes with the highest passes up to just under 5000 m and the Atacama were to be our next travel destinations, and of course we wanted to ride the Carretera Austral to the end, to Villa O`Higgens and, despite difficult entry conditions to Argentina, carry on to Ushuaia, - "the end of the world", in Tierra del Fuego.
After that, we wanted to ride to Alaska via a route chosen to give us flexibility.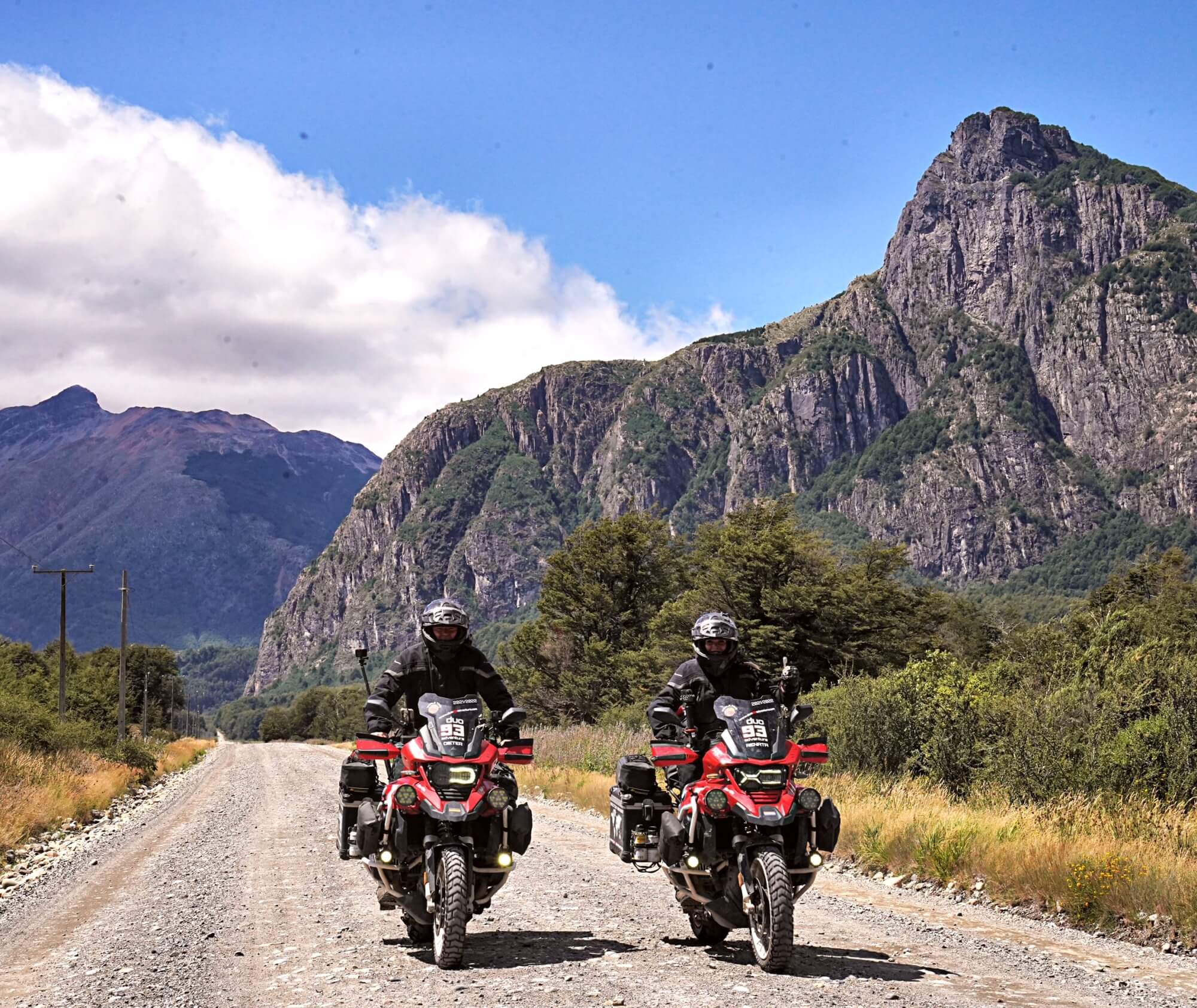 By then, we had been in Chile for 4 weeks and were overwhelmed in many ways. Chilean friendliness and hospitality is overwhelming. We made new friends every day and were often invited home to try typical Chilean dishes, be given tips and recommendations for the rest of our trip, and immerse ourselves in the Chilean way of life.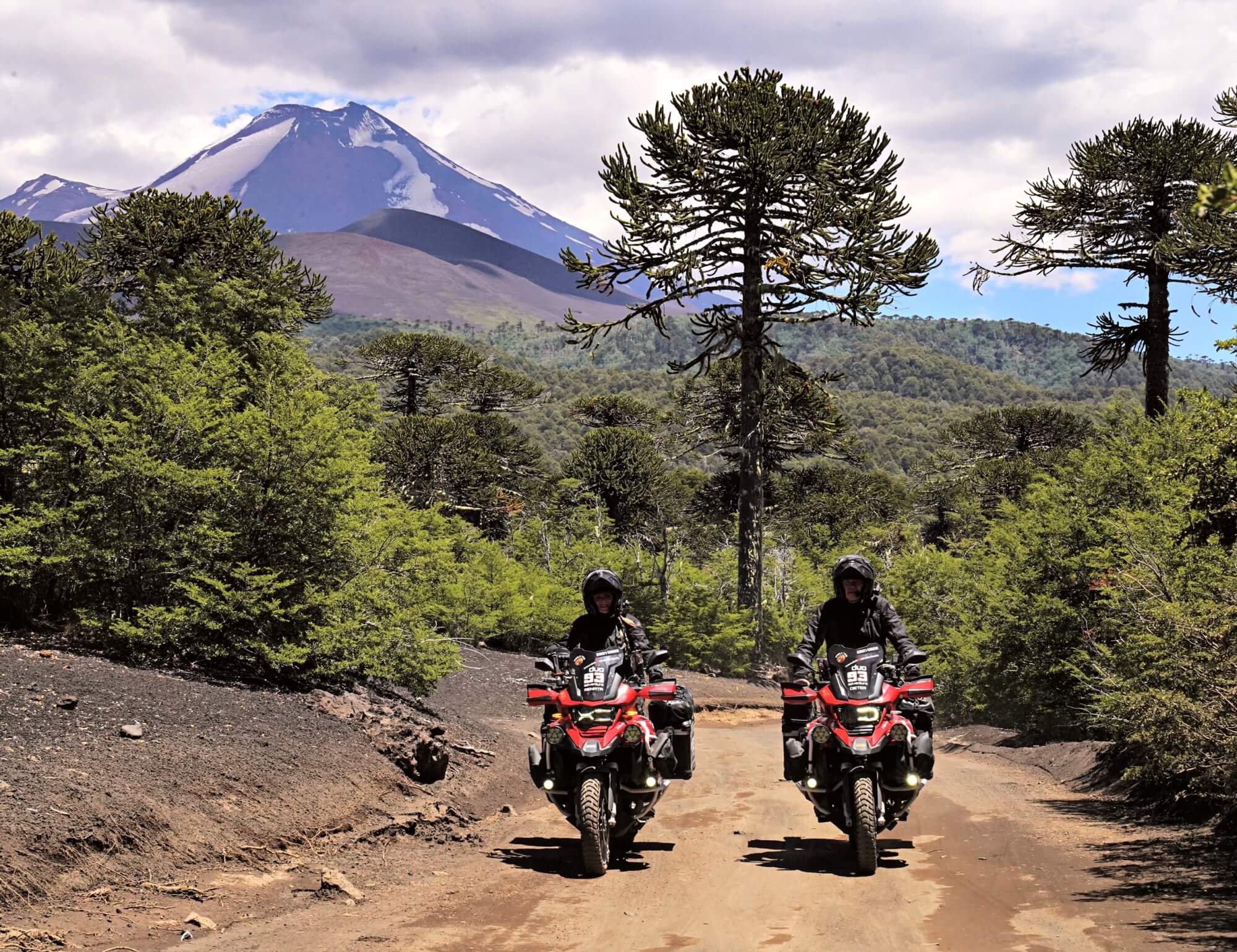 After arriving in Santiago and picking up our bikes at the port of San Antonio, we went straight to Touratech Chile in Santiago. With the support of the great Touratech team there, we "fine-tuned" our bikes a little more and prepared them in the best way possible for what lay ahead of us on our journey south. Thanks again for the great support!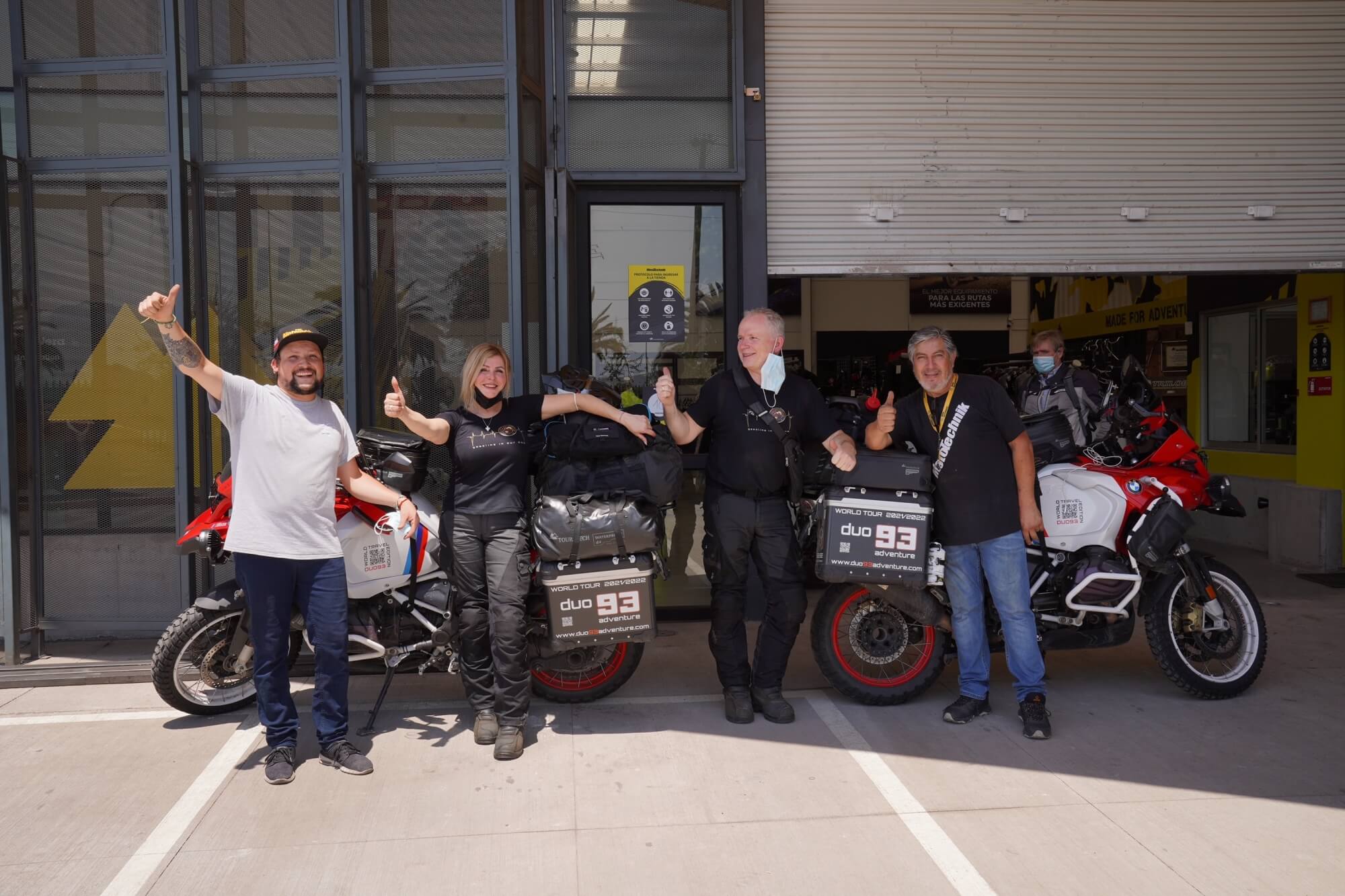 Right now, we've already reached the end of the famous Carretera Austral, which leads over 1247 km, primarily offroad, from Puerto Montt to Villa O'Higgins. The Chilean Southern Highway offers overwhelming natural landscapes, snow-covered mountains, turquoise-coloured rivers and lakes, as well as adventurous offroad passages with a wide variety of challenging ground conditions. Gravel, dust, wetness, sand, narrow roads, big holes - and oncoming trucks, pickups and buses cause dust clouds that eliminate all visibility in dry conditions.
Nevertheless, the Carretera was the highlight of our motorcycle story so far and a definite recommendation for every experienced offroad rider.
Under these extreme road conditions over thousands of kilometres, both the bikes and the entire equipment were put under a lot of stress, and so far they've held up perfectly - no defects what so ever.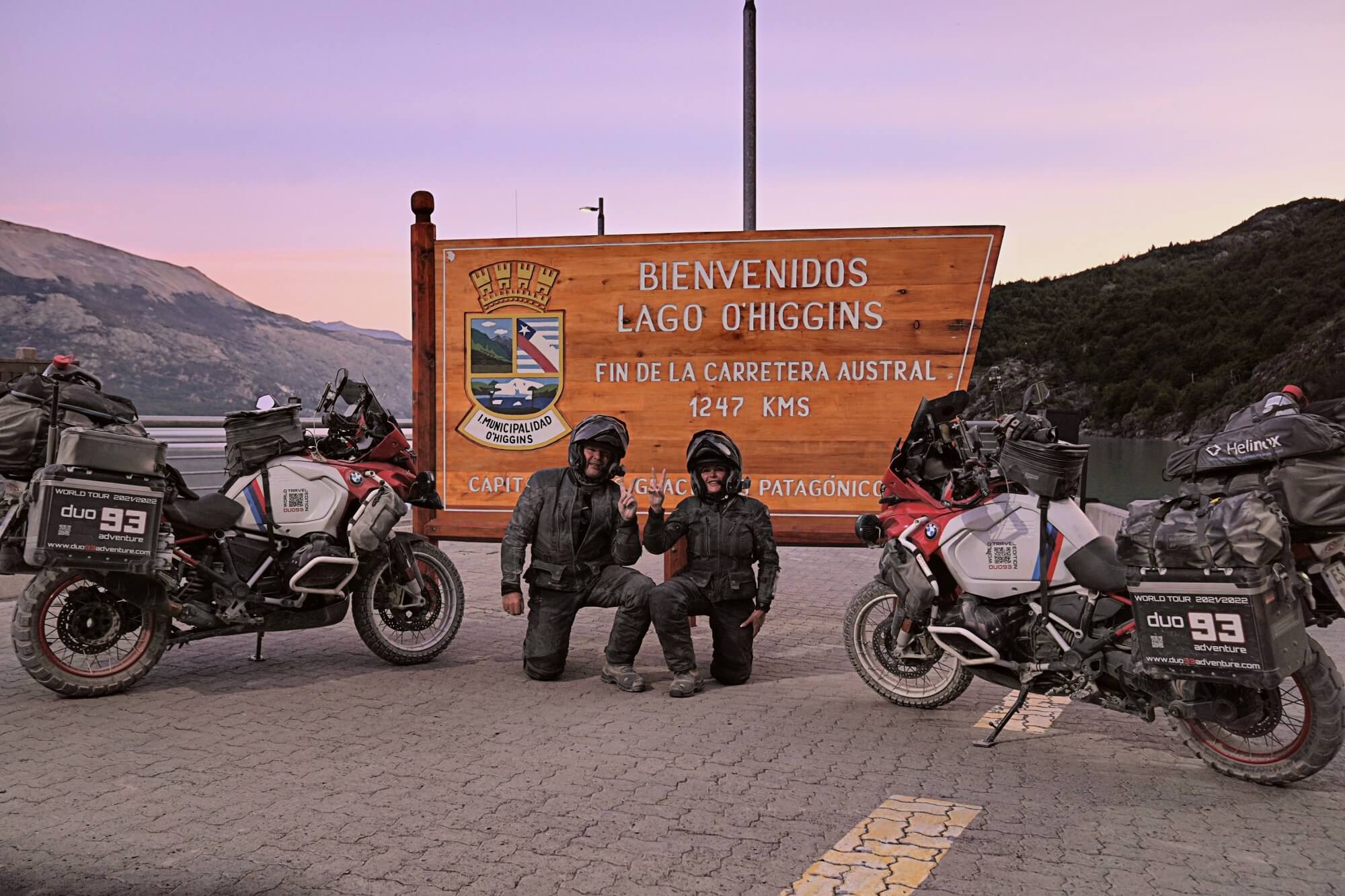 ONE WAY - A LIFE'S JOURNEY.... For an indefinite period.
Renata & Dieter I duo93adventure

You want to learn more about Duo93 and stay up to date? Then you have the following possibilities to follow Duo93: