South Africa, Australia, South America? If you want to escape the gloomy winter days in this country, you don't have to go that far afield. For adventure riders who want an extra dose of sun, Spain and Portugal offer the best conditions.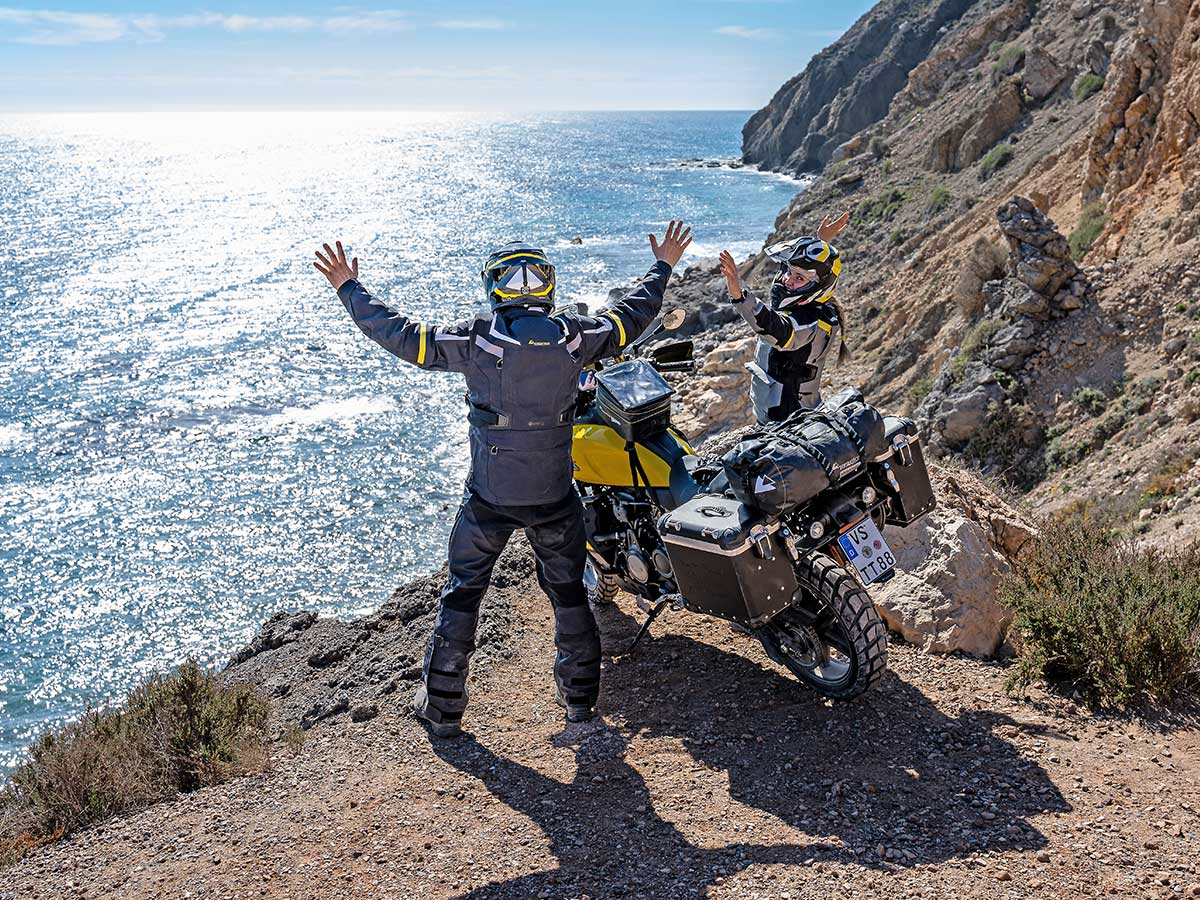 All too soon, the season is over once more. Many motorcycle kilometres have yet again remained unridden this year. The job, the family, the weather – something always comes along. If you're not a die-hard winter rider, you'll have to wait until the conditions finally allow extended motorcycle tours again from the end of February or maybe only in March.
Or maybe not. A short winter escape is the perfect opportunity to catch up all the more intensively on what you've missed. On the Iberian Peninsula, for example. And a week or two away from the gloom at home is really not an unaffordable luxury. With a little planning, the budget can be kept within acceptable limits.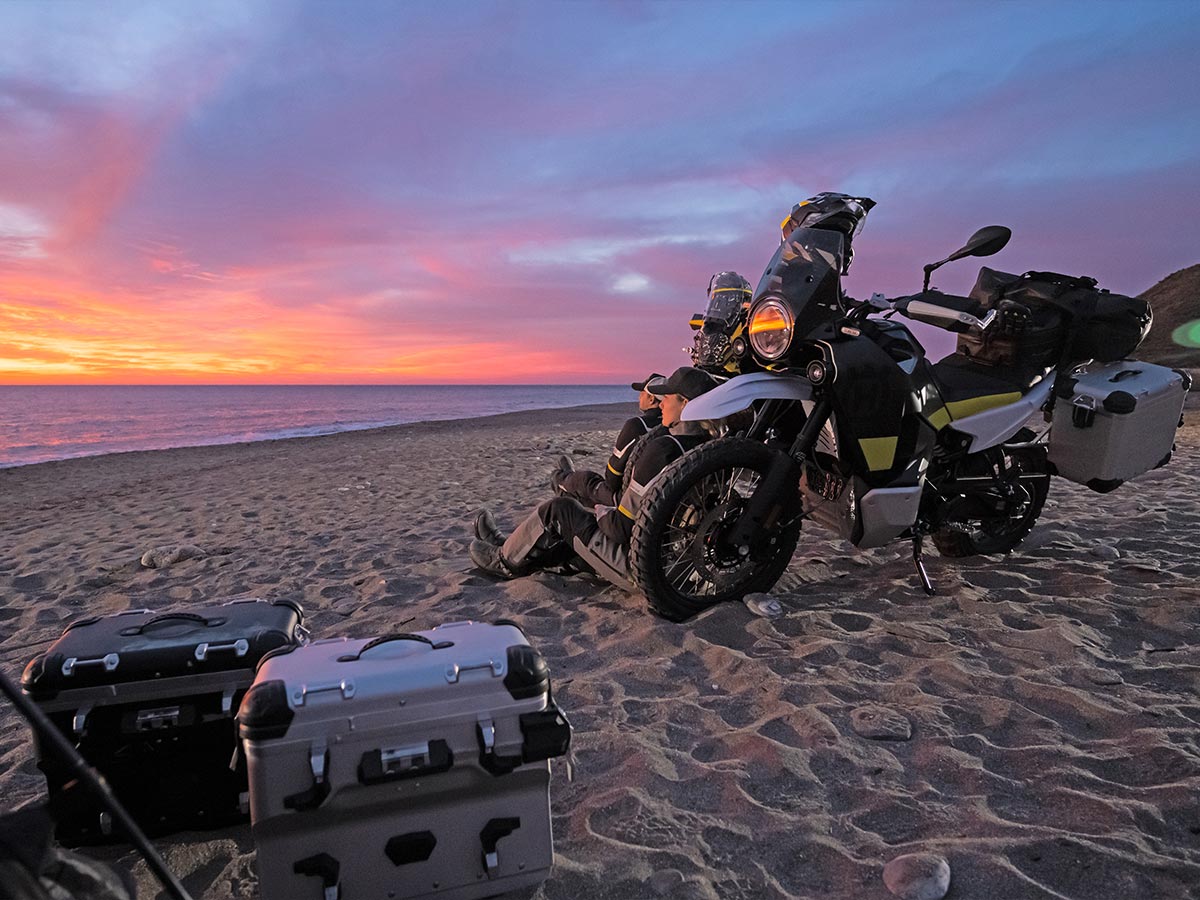 The journey there
The Iberian Peninsula is of course not a distant destination, but the journey shouldn't be underestimated either. It's a good 1200 kilometres from southwest Germany to Barcelona. If you want to go further south, to Malaga, you have to add almost another 1000 kilometres on top – each way, mind you. The journey to Portugal is a few hundred kilometres further than to Andalusia. Travelling with your own machine is therefore likely to be a rare case – especially in winter.
But the distances mentioned are no reason for you to ditch your winter escape project straight away. Numerous companies have specialised in transporting motorcycles to the sunny south. While the machine travels well protected in a lorry, the crew travels comfortably and quickly by plane.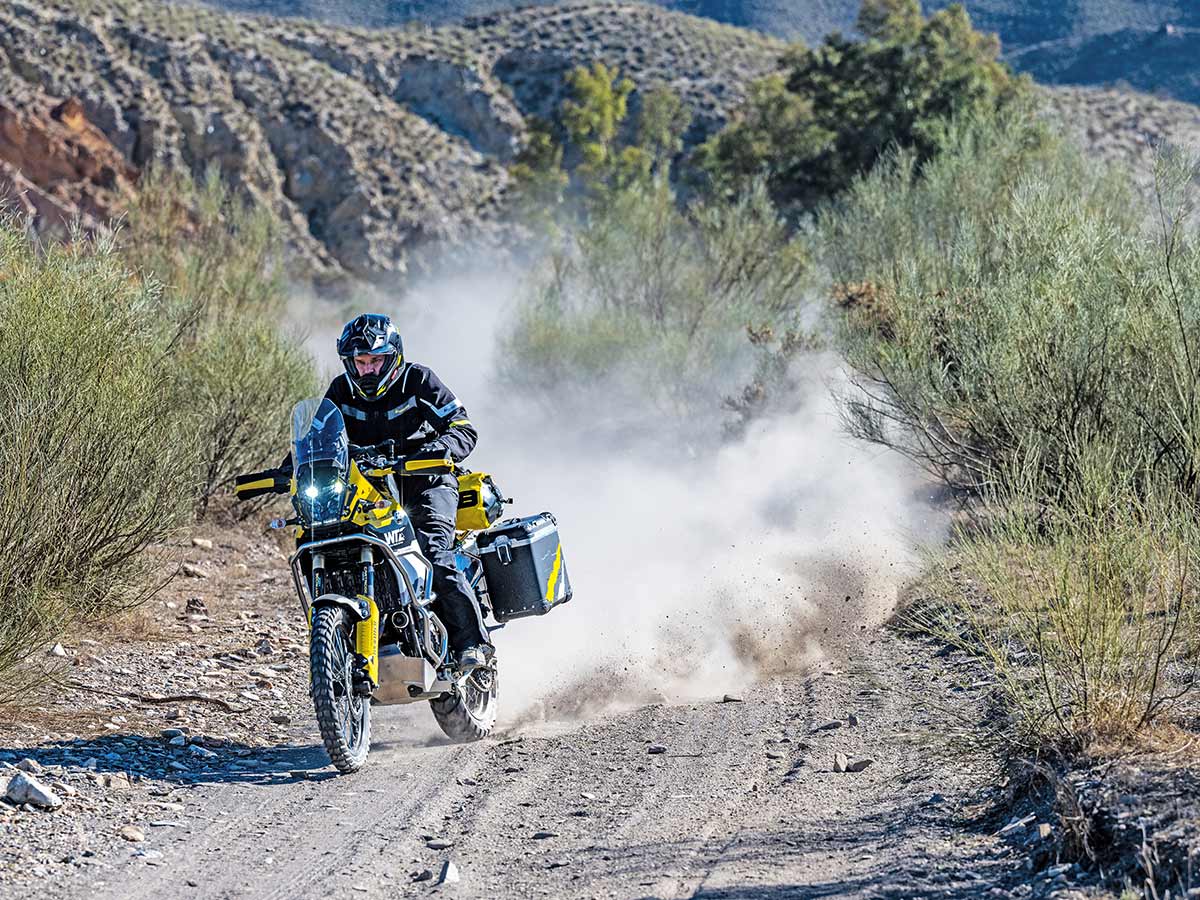 An interesting alternative for people who've lost their heart to the Iberian Peninsula is long-term parking. This gives those who don't need their motorcycle permanently at home the opportunity to leave their machine at the location, after a trip in summer or autumn, and have it available again in winter. The costs of storing a motorcycle in these secure storage facilities are acceptable and, above all, unbeatable compared to transportation.
When travelling by plane, it's advisable to choose destinations that are served by the well-known low-cost airlines. If you want to go to the north of Spain, a flight to Girona is usually cheaper than one to Barcelona; if you want to go to Andalusia, you can certainly fly to Malaga for less money than to Granada.
Touratech locations in Spain and Portugal
Support and lots of tips for the best tours are available to motorcycle travellers at the Touratech bases on the Iberian Peninsula.
Touratech Spain| Barcelona
+34 935 284828
info@touratech.es
Carrer de Nicaragua, 48, 08029 Barcelona
Touratech Spain | Alicante
+34 965 656754
info@touratech.es
Av. Hospital, 10, 03550 Sant Joan d'Alacant, Alicante
Touratech Spain| Madrid
+34 911 520880
info@touratech.es
Celle. Euclides, 11, 28806 Alcalá de Henares, Madrid
Touratech Spain| Malaga
+34 952 41 43 59
info@motocentercompany.com
C. Reserva, 51, 29130 Alhaurín de la Torre, Málaga
Touratech Portugal | Lissabon
+351 218 650244
www.touratech.pt
Avenida Infante D. Henrique, Edificio Beira Riio, Fraccao T, 1950-408 Lisboa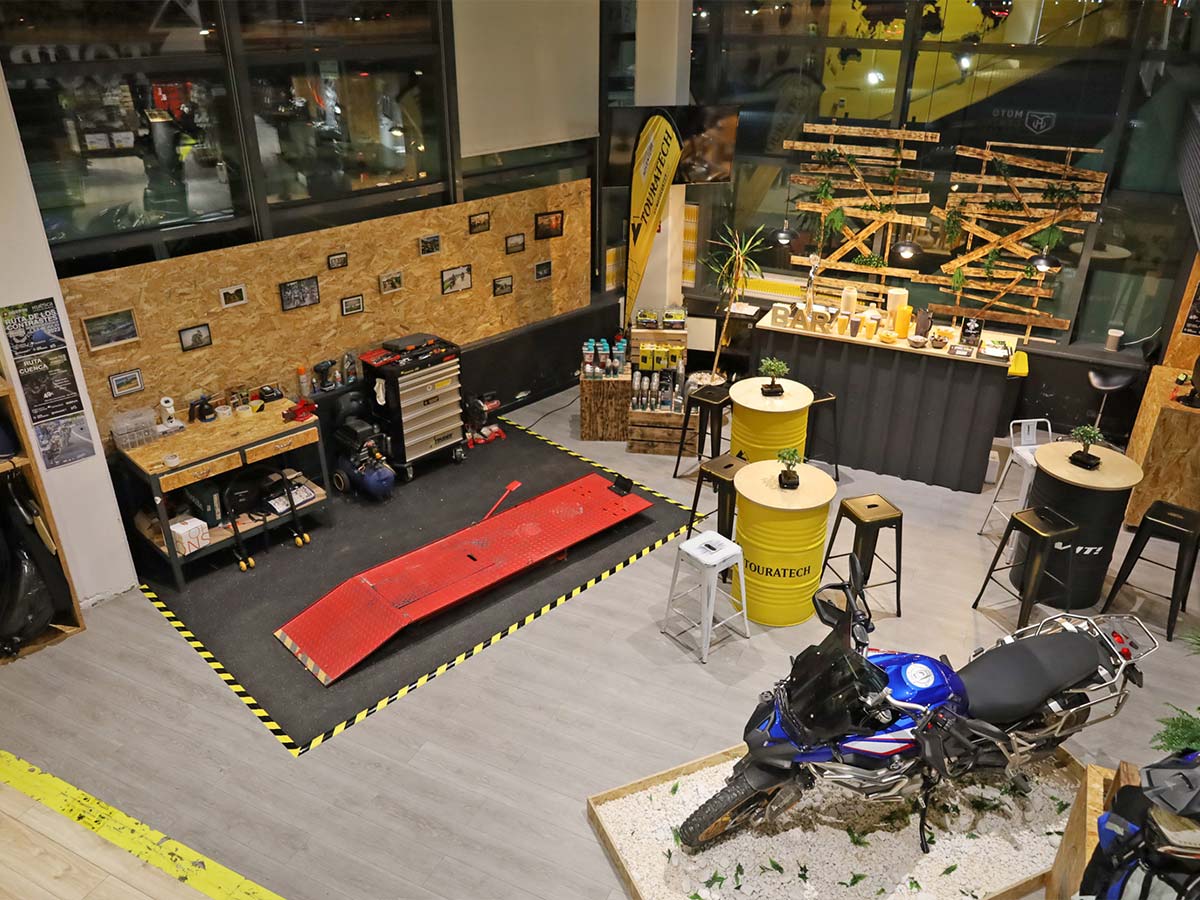 Bike parking
Overlanders, together with local partners, offer the interesting option of parking your own motorcycle for a longer period of time in Bilbao, Faro and Malaga. All parking spaces are covered, located close to the airport and accessible 24/7. Conditions on request.
Fon +353-872982173,
Motorcycle transport
Moto Bike3 specialises in flexible solutions for motorcycle transport. Departure and destination can be arranged individually. Minimum number per transport is six machines. For popular destinations, there is often the possibility of adding your own motorcycle to an existing transport.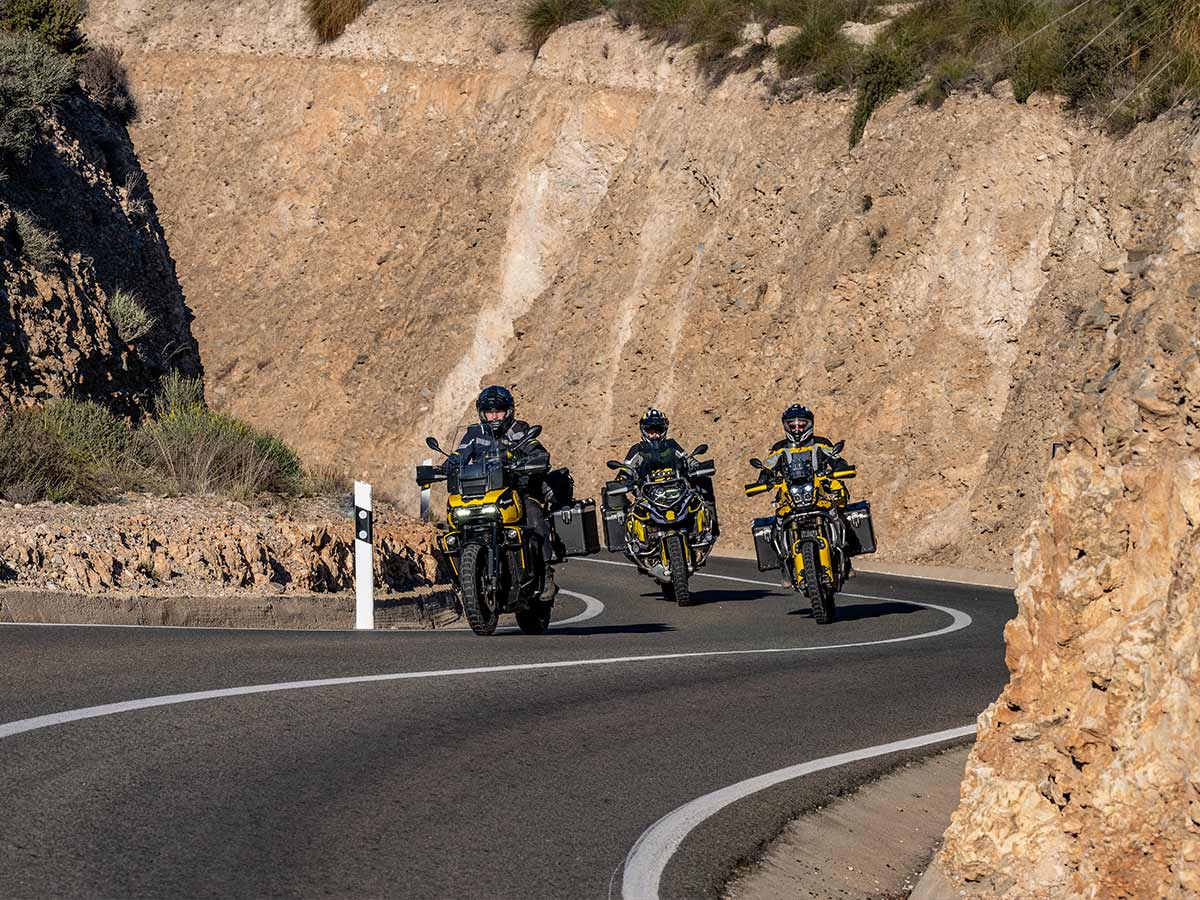 Motorcycle rental
Those who don't necessarily want to ride their own machine also have the option of renting a motorcycle. Motorcycles can be rented in conjunction with training programmes as well as for individual tours. Hertz Ride offers adventure bikes of the latest model year, and at the new Adventure Center Madrid, Touratech Spain also provides fully equipped adventure bikes for individual tours.
Motorcycle rental HertzRide
rents motorcycles in Spain at its Malaga and Alicante locations and in Portugal in Faro and Lisbon.
www.hertzride.com/de
Touratech Madrid Adventure Center
Adventure bikes equipped with Touratech Parts are available for rent at the Touratech Madrid Adventure Center.
https://touratech.es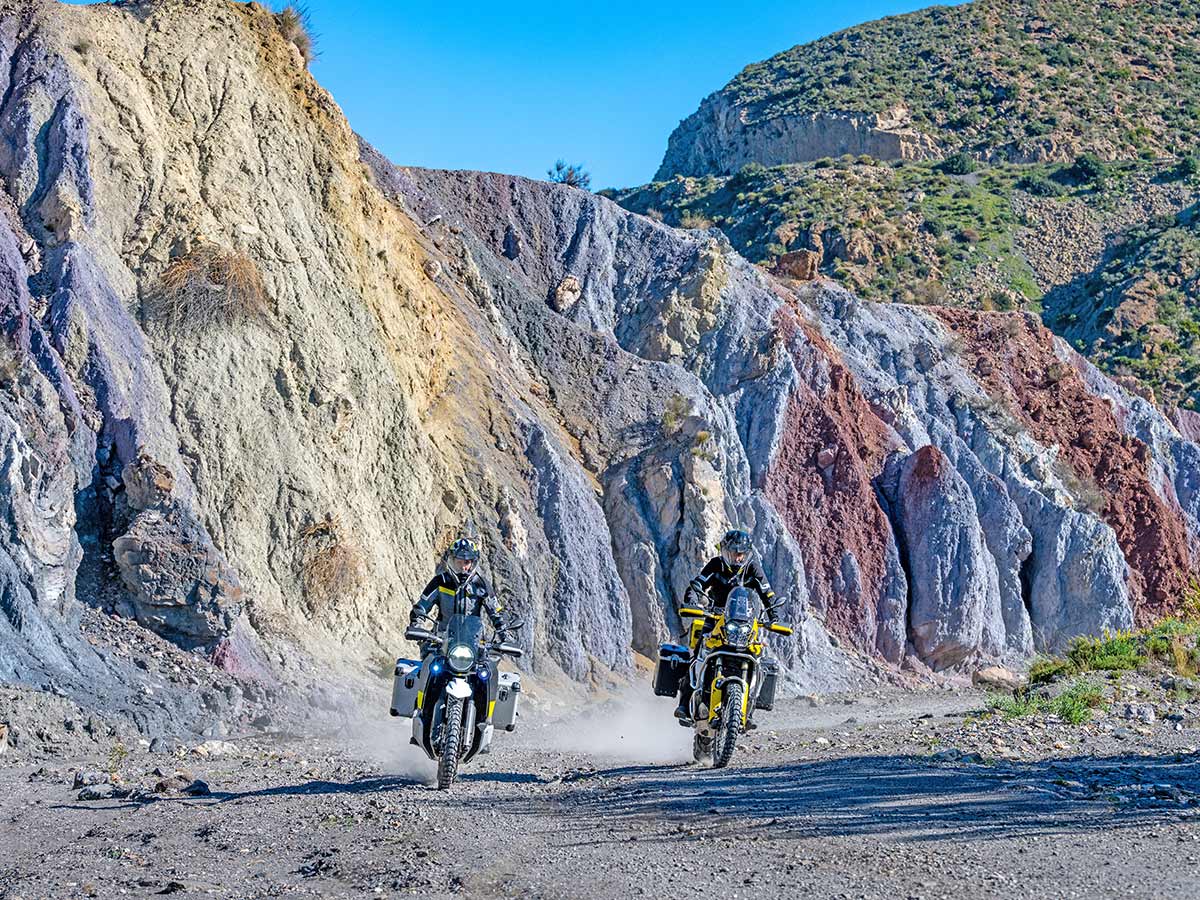 Time of travel
Travellers who are not tied to specific dates naturally avoid public holidays and school holidays – times when flights and hotels are particularly expensive due to high demand.
Depending on the region chosen, it's certainly possible to tour the Iberian Peninsula throughout the winter. But beware: it can get quite cold in central Spain. The coasts, however, especially those in the southern parts of the country such as Costa del Sol or Costa de la Luz in Spain and the Algarve in Portugal, are blessed with a mild climate even in the depths of winter.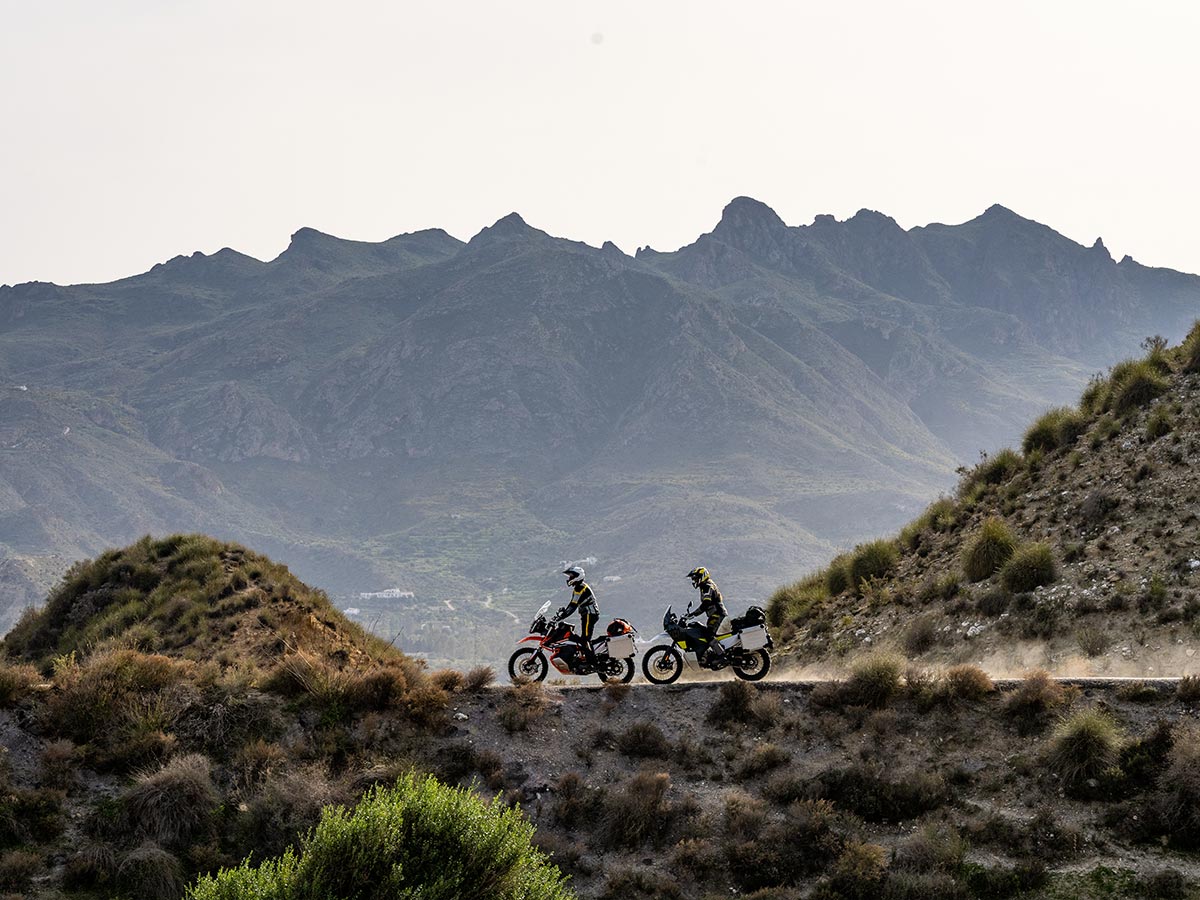 Sun-seeking motorcyclists will soon leave their comfort zone in wintry Spain as soon as they start to climb higher. This is not only true for the Pyrenees or the Cantabrian Mountains in the northwest – even in the far south, the Sierra Nevada lives up to its name and often has a thick blanket of snow above around 1800 metres. But between sea level and the snow line, there is definitely enough riding fun to be had.

What is there to do?
The Iberian Peninsula offers riders plenty of opportunities for eventful days, both on and off the road, even in winter. You can plan a classic motorcycle tour on your own, but it does make sense to use the services of a tour operator, especially for a short trip. The effort involved in planning a tour is reduced to a minimum, and the guides simply know the best routes and locations.
But besides just being on the road, there are numerous other ways to create an attractive winter motorcycle break on the Iberian Peninsula – the legendary enduro parks, for example. There, adventure riders can improve their riding skills in safe conditions and under expert guidance.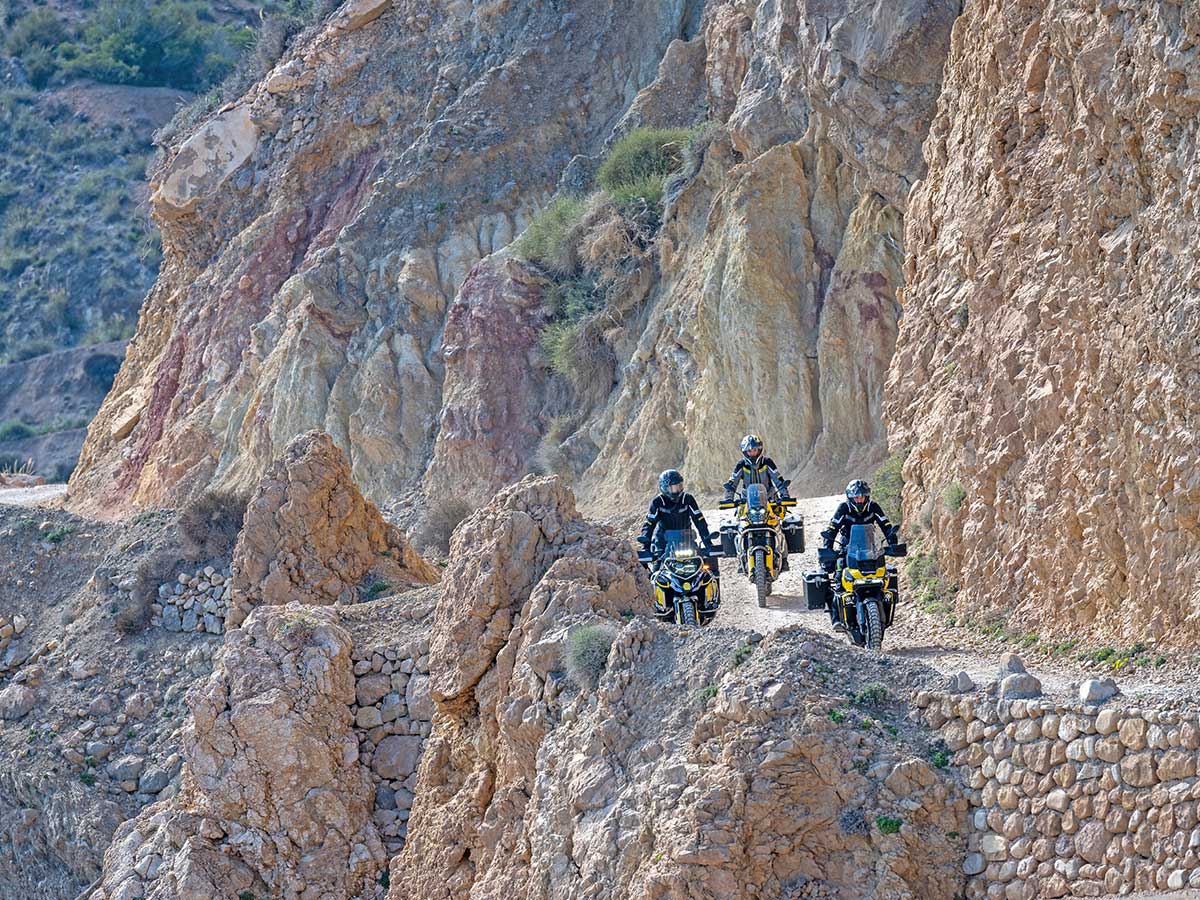 Enduro-Parks
Enduro Park Isábena
Situated in Graus, in the foothills of the Spanish Pyrenees, the Enduro Park Isábena not only offers 6.5 hectares of terrain with tracks of different character and adventure bike training for different skill levels but also plenty of cosy accommodation. The dream routes in the surrounding area invite you to go on extended tours.
www.enduropark-isabena.com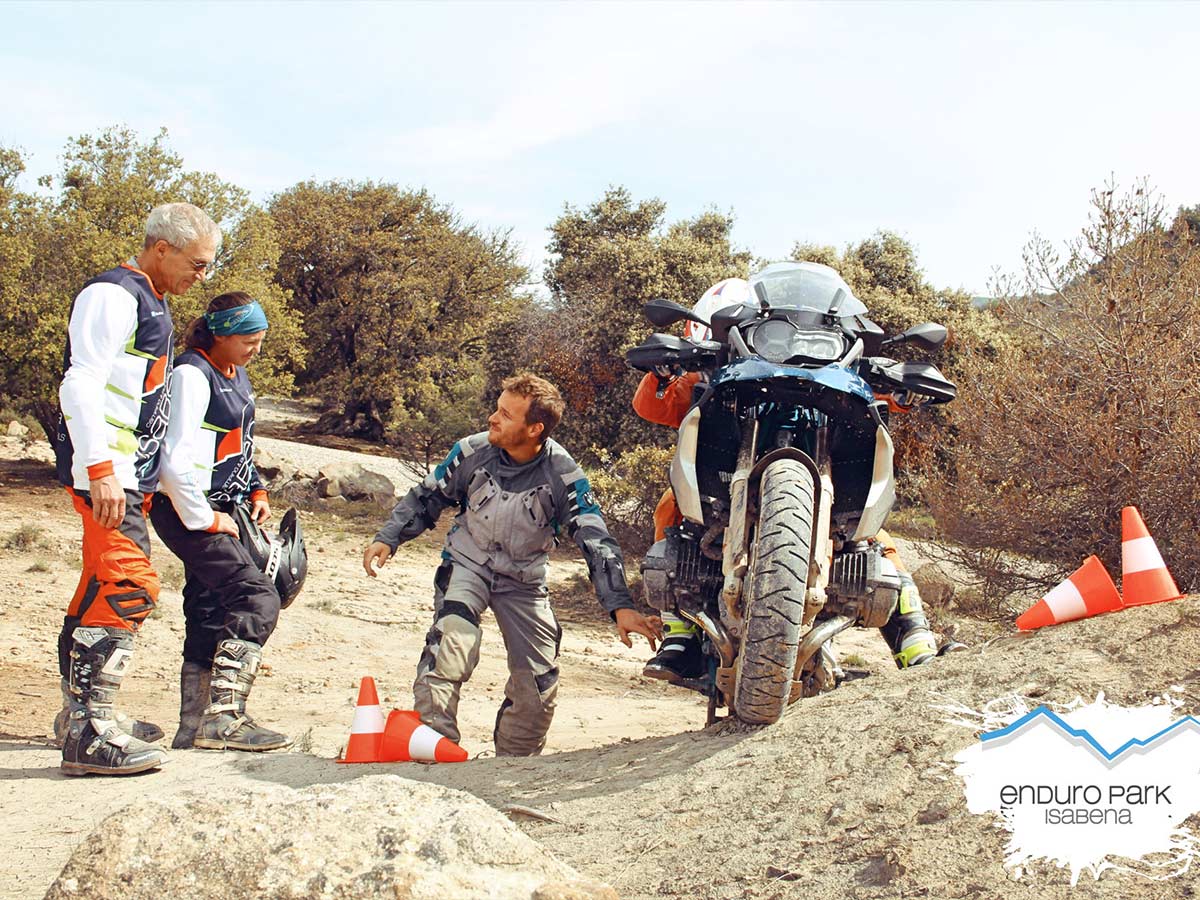 Enduropark Andalusia
Enduropark Andalusia is located in the south of Spain just 20 minutes by car from Malaga airport. Not far from Alhaurin de la Torre, the Enduropark Andalusia offers all of 12.5 hectares of offroad fun with two huge training areas, uphill and downhill tracks, single trails and many other possibilities for offroad riding.
www.enduroparkandalusia.com
Triumph Adventure Experience
Around 25 hectares of training grounds at the foot of the Sierra de las Nieves National Park, near Malaga in the far south of Spain. Training and guided tours exclusively for Triumph riders. Tiger 900 Rallys, Street Scramblers and Scrambler 1200s can be rented on request – also for tours on your own. Rider equipment is also available.
Rallyes and Events
There's even a motorcycle winter meeting in northern Spain, the Pingüinos – for bikers who don't like it quite so wintry.
Sporty riders of adventure bikes and dual bikes can take part in the licence-free O nosso Dakar rally in the sunny south of Portugal, an offroad adventure especially for larger adventure bikes.
And last but not least, there's the unique experience of ACT Portugal. This classic Adventure Country Track leads through Portugal, from north to south, on the smallest, often unpaved side roads.
So there is no reason to idly succumb to the winter blues. The effort and costs involved in a winter escape to the Iberian Peninsula are manageable – and in return there will be unforgettable sunny days on a motorcycle.
O Nosso Dakar
Licence-free rally especially for adventure bikes, which traditionally takes place on the middle weekend of the "real" Dakar. The track leads through the Alentejo in the south of Portugal to the Algarve. Navigation is by GPS or roadbook.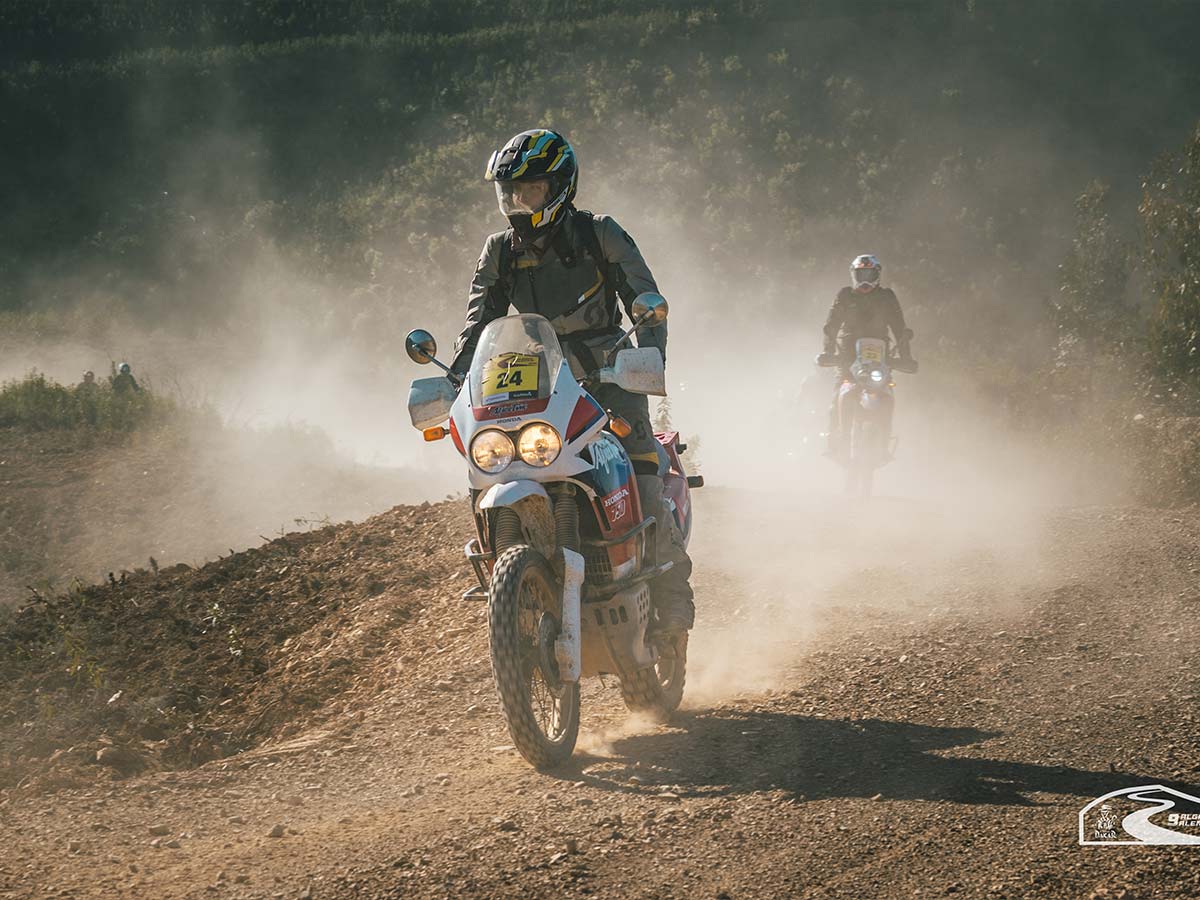 Pingüinos
International Motorcycle Winter Meeting in Puente Duero in the province of Valladolid (Spain). In addition to motorcycle excursions, there are also concerts, a Christmas party, a New Year's Eve party and an awards ceremony. Extensive infrastructure incl. catering, sanitary facilities etc.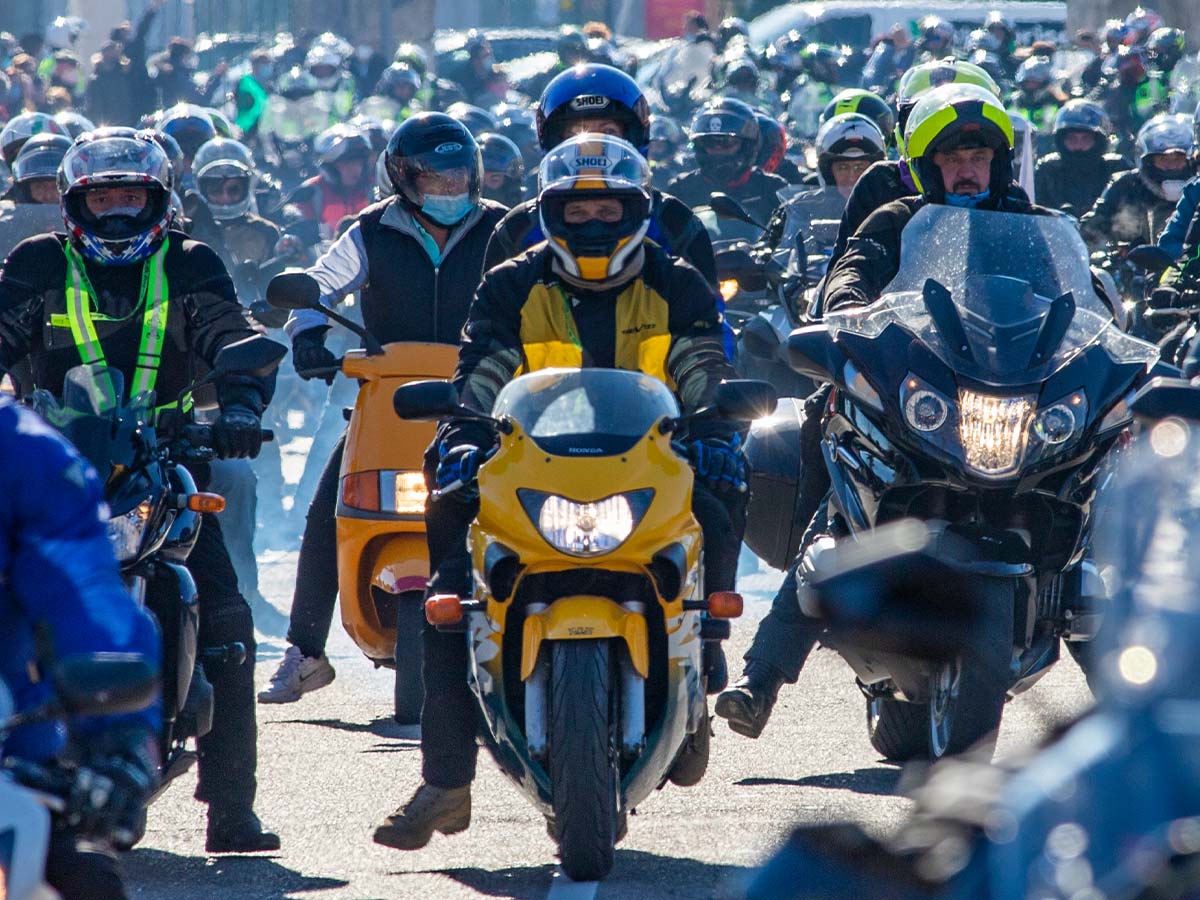 ACT Portugal
The Adventure Country Track (ACT) Portugal runs from Bragança in the far north to Tavira in the Algarve. The 1250-kilometre route avoids the busy coast and tourist areas and introduces the traveller to the original Portugal. The track is very varied and has an offroad component of 65 percent.
https://adventurecountrytracks.com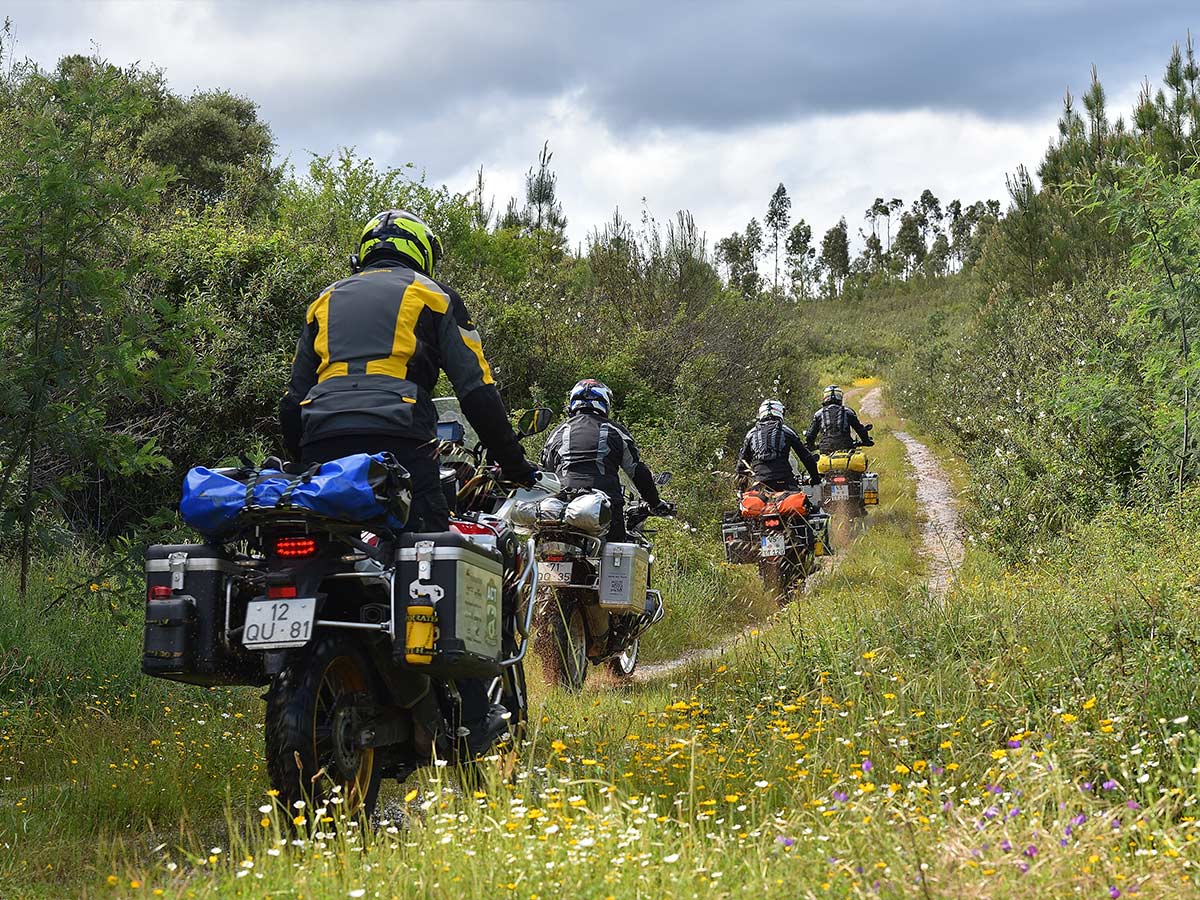 Olivo Book
A brand new motorcycle adventure first held in November 2022. The second staging is planned for March 2023. Promoted by Touratech Spain.
https://www.facebook.com/OlivoBook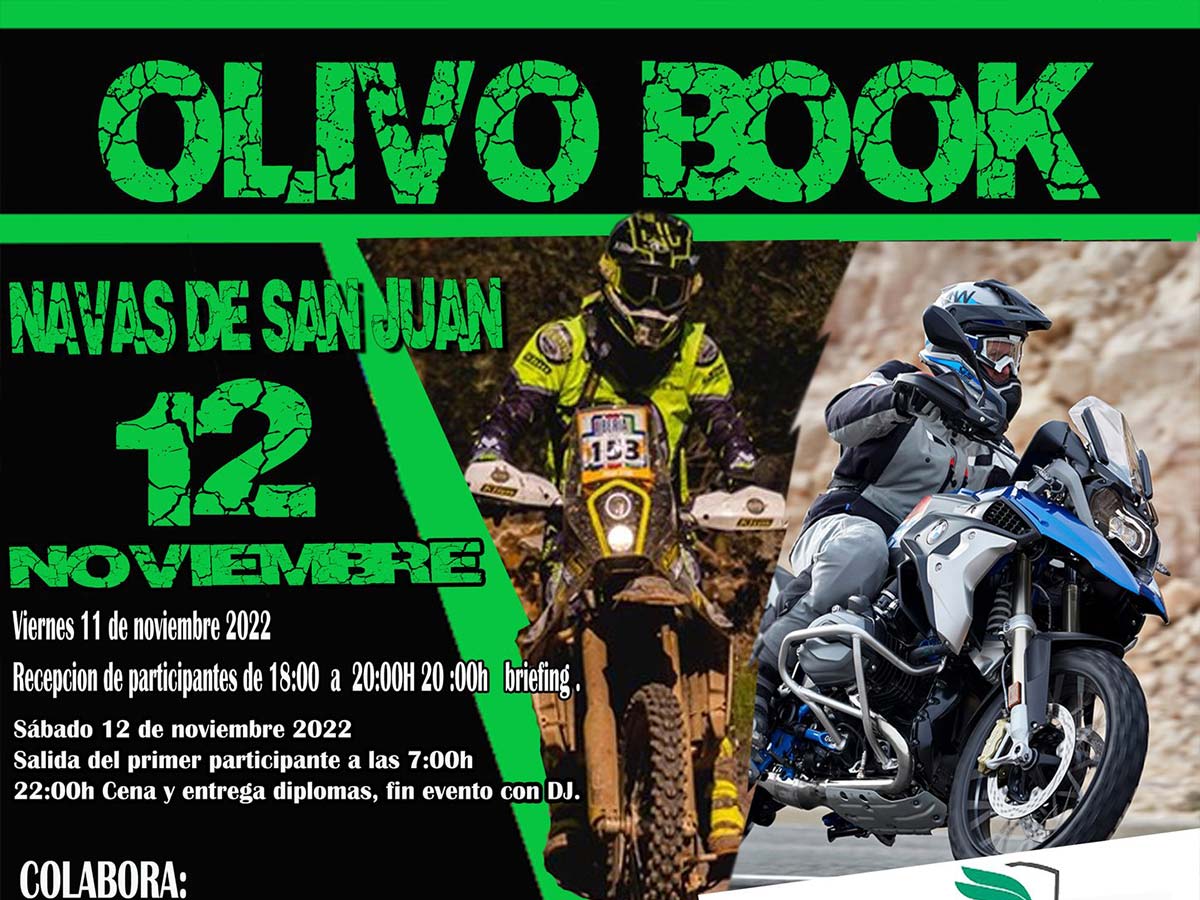 Organised trips
Edelweiss

Edelweiss, a pioneer in organised motorcycle tours, naturally also offers tours on the Iberian Peninsula. Small groups of a certain minimum number of participants are also offered individual appointments.
www.edelweissbike.com/de
Moto Bike3

Moto Bike3 not only provides motorcycle transport but also organised trips. One speciality is a tour along the ACT Portugal. In addition to guided tours, company owner Jens Wehrle also offers to plan tours according to the customers' wishes, which they can then follow on their own via GPS.
https://moto-bike3.com
Overlanders

The travel professionals from Overlanders also have interesting tours in their programme. If you don't want to ride one of the ACTs on the Iberian Peninsula on your own, this is the place for you. If desired, your motorcycle will even be transported to the starting point and/or home. Further tours in the region, both onroad and offroad, as well as prices and dates on request.
www.overlanders.ie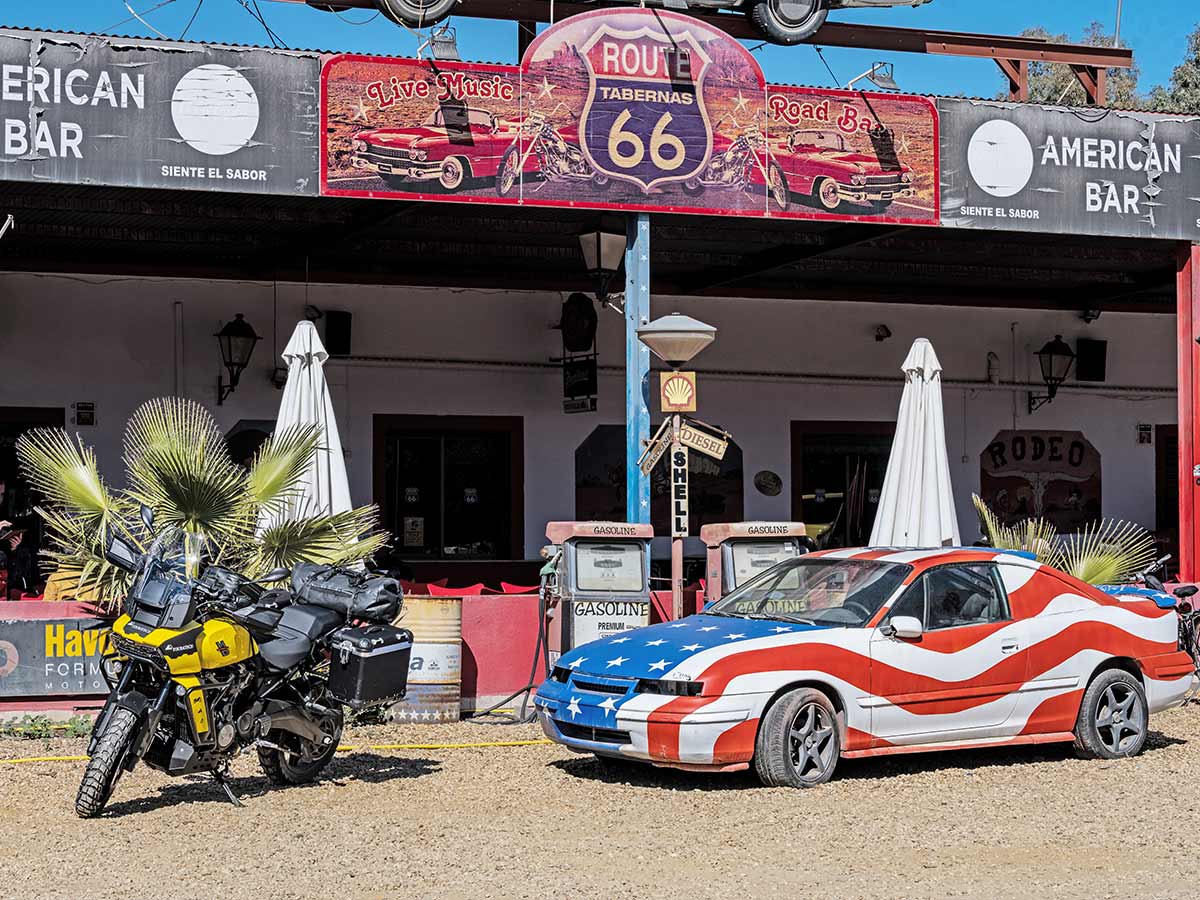 Touratech Madrid Adventure Center
Motorcycle travellers receive comprehensive support at Touratech Madrid's new Adventure Centre. Not only is an extensively equipped workshop available for mounting accessories and minor repairs but there is also a Travellers Room with Wi-Fi, flip chart and maps where groups of travellers can retreat and plan their tours. The coffee shop next door serves snacks and drinks. Motorcycle travellers can rent adventure bikes fully equipped with Touratech equipment – or buy them if they wish. Throughout the year, the Touratech Madrid Adventure Centre organises a wide variety of workshops, rides and events.
https://touratech.es/blog/adventure-center-madrid