For more than 30 years, Touratech has been manufacturing high-quality motorcycle accessories in Germany.
Demanding motorcycle travelers from all over the world appreciate the quality of the robust parts.
The complete accessories for your bike at a glance with the Touratech Bikefinder.
You will find a Touratech importer in over 50 countries

Latest news in the magazine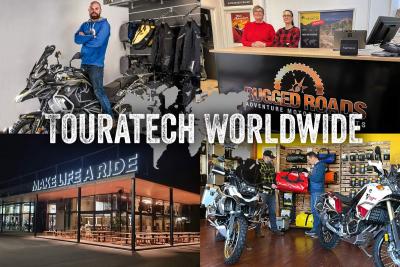 Distributor-News: Touratech locations UK, France, Hungary, USA, Balkans, Poland, Latin America, Netherlands & Finland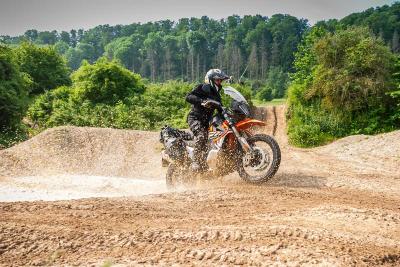 With the 390, 890 and 1290 Adventure models, KTM has realised the concept of fully offroad-capable adventure bikes in three displacement classes. Touratech helps adventure riders to create their personal dream bikes by individualising their vehicles with model-specific accessory solutions.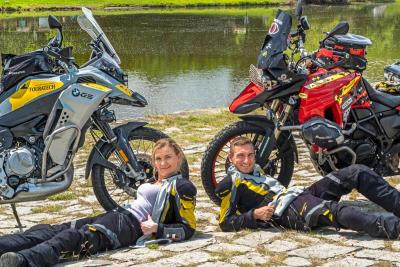 Marta and Lukasz had to interrupt their Look around the Globe project due to the pandemic. They bridged the waiting time with tours in various Central Eastern European countries.