For more than 30 years, Touratech has been manufacturing high-quality motorcycle accessories in Germany.
Demanding motorcycle travelers from all over the world appreciate the quality of the robust parts.
The complete accessories for your bike at a glance with the Touratech Bikefinder.
You will find a Touratech importer in over 50 countries

Latest news in the magazine
The latest version of the Touratech Connect smartphone app offers a veritable plethora of new functions. Its use as a real-time display is complemented by extensive analysis, export and sharing features. In addition, the application is now available for numerous other motorcycle models.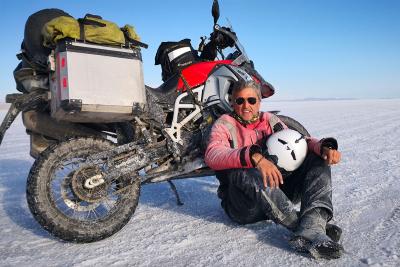 It should have all been different! Started at the Touratech Travel Event 2018 with my BMW 800 GS, I sat two years and a round-the-world trip later in Buenos Aires and planned to be back in Germany in time for the Travel Event 2020. It would have been a perfect round and a great reunion. Then Covid arrived. I had time to sort photos and stories and prepare a great talk.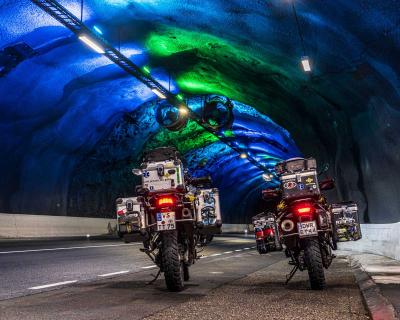 After having perfect weather and timing in Scandinavia on land – was time to hit a bit more south from Norway, cross Sweden and reach Denmark and the harbor there. We knew that that country can't be counted as the 100th one visited by us and the Donkey, because actually we were in Denmark before.