For more than 30 years, Touratech has been manufacturing high-quality motorcycle accessories in Germany.
Demanding motorcycle travelers from all over the world appreciate the quality of the robust parts.
The complete accessories for your bike at a glance with the Touratech Bikefinder.
You will find a Touratech importer in over 50 countries

Latest news in the magazine
Equipped with Touratech parts – covering everything from the suspension system to luggage, protection and ergonomics – the Husqvarna Norden 901 is the perfect motorcycle for demanding adventure trips. For riders with a taste for the exclusive, Touratech has created the Norden 901 WTE Black - an adventure bike with a perfectly coordinated equipment package for world touring.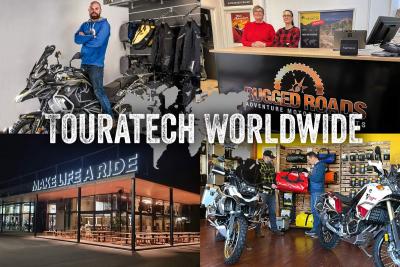 Distributor-News: Touratech locations UK, France, Hungary, USA, Balkans, Poland, Latin America, Netherlands & Finland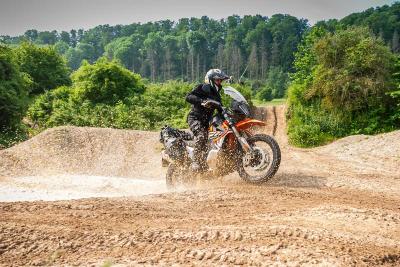 With the 390, 890 and 1290 Adventure models, KTM has realised the concept of fully offroad-capable adventure bikes in three displacement classes. Touratech helps adventure riders to create their personal dream bikes by individualising their vehicles with model-specific accessory solutions.