For more than 30 years, Touratech has been manufacturing high-quality motorcycle accessories in Germany.
Demanding motorcycle travelers from all over the world appreciate the quality of the robust parts.
The complete accessories for your bike at a glance with the Touratech Bikefinder.
You will find a Touratech importer in over 50 countries
Latest news in the magazine
Touratech has been gaining extensive experience in the field of premium rider equipment for more than a decade. The company, based in Niedereschach, has now bundled all this know-how in the Compañero Ultimate to create a textile suit that utilises all that is currently technically feasible in the areas of safety, comfort and functionality.
After returning from her grand tour of Scandinavia, Marta Zajchowska from Look around the Globe (LATG) decided to work on her offroad skills. Marta Zajchowska, polish by birth, completed an intensive training programme and would like to pass on her know-how to other women in the future.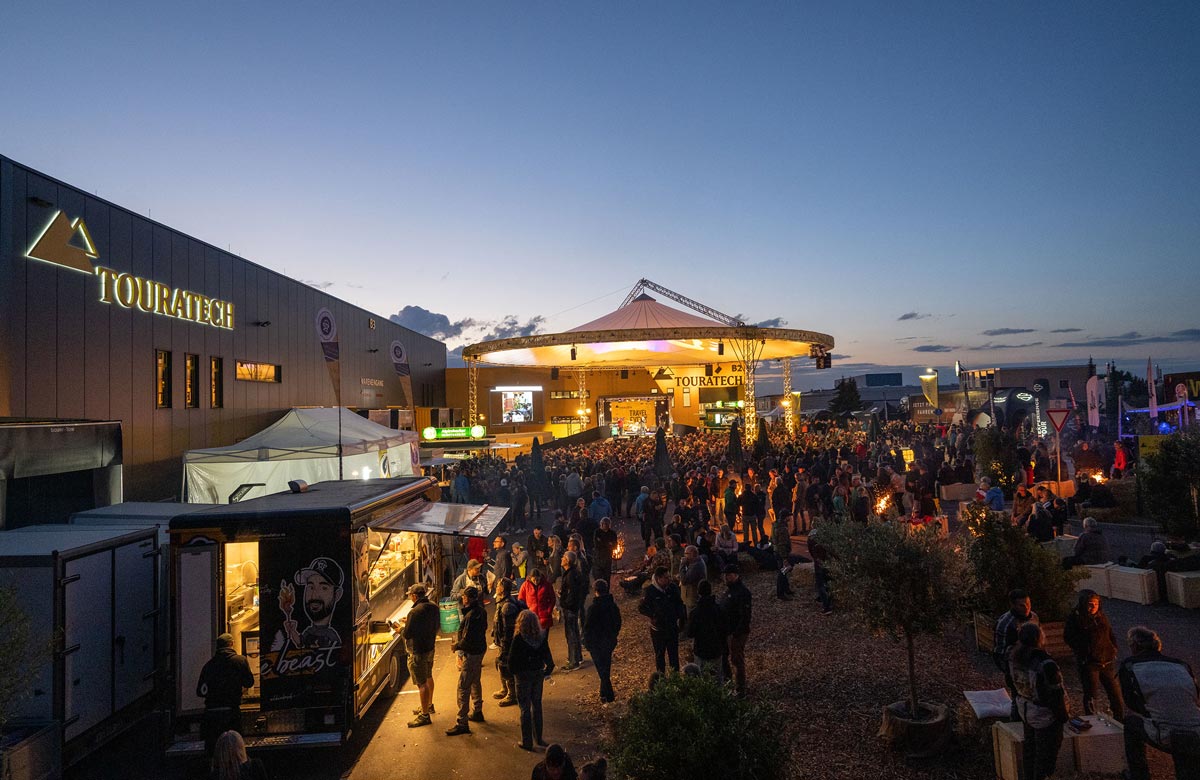 The Touratech Travel Event will take place for the 18th time from 9 to 11 June 2023. Many thousands of motorcycle travellers from countries around the globe are expected to attend this mega spectacle, taking place around the headquarters of the motorcycle accessories manufacturer in Niedereschach, Germany.